Heart Hunters' Drew de Man founded his first band, No River City, in 2001 and spent the next several years making records, touring the country and sharing bills with artists such as Iron & Wine, Calexico, and Alejandro Escovedo. After a decade away from the spotlight, his new project Heart Hunters—a... |
more...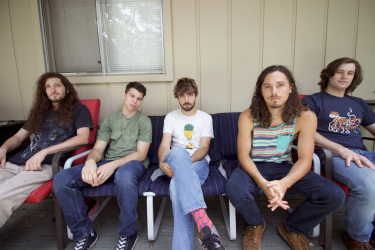 Formed in the college bars of Statesboro, Ga. in 2012 and transplanted to the music mecca of Athens, The Orange Constant blends the organic charm of southern psychedelia, heartfelt narrative and progressive composition with a spontaneous yet pop-like sensibility.
TOC's debut album, Time to Go (Jun... |
more...
Andy Browne is one of Atlanta's talented and legendary musicians. His early band, the Nightporters, played the punk/new wave clubs of the 1980s including 688 and Metroplex and opened for bands including The Clash, The Replacements, and R.E.M.
The Andy Browne Troupe has a new album out Elephants. S... |
more...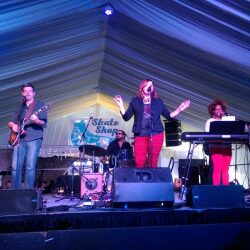 Wren and the Wravens' sound is an eclectic blend of retro soul, pop and R&B. With energy that is uniting and infectious, Wren and the Wravens' music brings together people of all walks of life.
Originally named Secondhand Swagger, Wren and the Wravens was formed in 2008 by Abby Wren (voca... |
more...
Trumpeter/multi-instrumentalist Russell Gunn was born and raised in Illinois; weaned on rap, he turned to jazz in his professional pursuits, although hip-hop remained a primary influence on his work. First attracting the attention of critics and audiences through his contributions to Wynton Marsalis... |
more...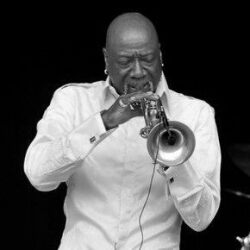 It is no wonder that the late legendary radio host, "Tippy" Calloway, befittingly announced Milkshake as trumpeter extraordinaire. His music presentation mirrors the legacy of jazz greats. He has circled the world, gracing national and international stages with some of the greatest 'who's who' amo... |
more...
All The Locals are getting it done and definitely not just on a local level.
With a soulful back bone, a rock n' roll attitude, and a shaky blues breakdown of heartfelt lyrics, written by John Schmarkey, these six locals, including their unique family and crew, bring out the best of Atlanta's real... |
more...
Peter Webb Bands, Atlanta/GA Bands
Atlanta/Athens based ethereal multi-instrumentalist. Formerly of Faun and a Pan Flute, Hello Ocho, Lily and the Tigers, and Mediocre Machine. |
more...
Elton John and his band have played some 3,700+ shows together. Elton John is a part-time Atlanta resident with a home in Buckhead.


His band includes:
Davey Johnstone - Musical director, Guitars, Backing Vocals
Nigel Olsson - Drums, Backing Vocals
Ray Cooper - Percussion
John Mahon - Percussi... |
more...