April 2019
Friday April 19, 2019 09:32 am EDT
Atlanta Headlines April 17, 2019 |
more...
Friday April 19, 2019 10:51 am EDT
The pianist and vocalist shared stages with Elmore James, the Ink Spots, and was a luminary for Atlanta's blues music scene |
more...
Saturday April 20, 2019 09:23 am EDT
Our latest podcast series to hit the CL studios, "Friends in High Places" with Ema Carr, is all about marijuana in Georgia. On this episode, Carr speaks with Joe Salome from the Georgia Hemp Company, a cannabis industry leader with Georia's first CBD brand. |
more...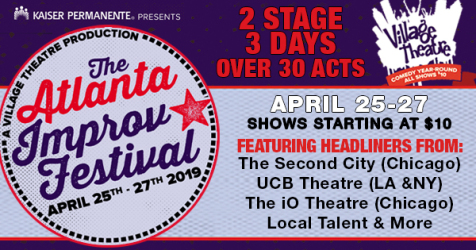 Thursday April 25, 2019 08:00 pm EDT
April 25-27 Downtown Atlanta, in the Old Fourth Ward neighborhood |
more...
Friday May 3, 2019 11:00 am EDT
Show 2019 a whole new "you" |
more...

March 2019
---
---
Talk of the Town Archives:
---