ADVERTISE WITH US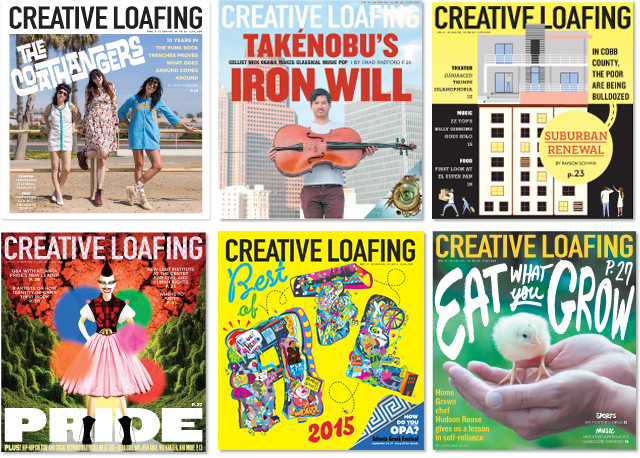 The Alternative
Few may realize the alternative newsweekly industry has been a vibrant voice for its readers for over fifty years. Consistent in this rich history has been a fervent passion to serve as a reflection of, and a resource for, the active urban adult audience.
Local Advertising
For local advertising rates and information, please contact:
Andrew Cylar 404-630-2741 andrew.cylar at creativeloafing.com
Carrie Karas 404-702-7771 carrie.karas at creativeloafing.com
Or contact our Advertising Department at advertise at creativeloafing.com.
---
Creative Loafing Atlanta
115 Martin Luther King Jr., Dr. SW Suite 415
Atlanta, GA 30303
404-688-5623
map
Classifieds
We no longer accept classified ads.
National Advertising Sales:
VMG Advertising
1-888-278-9866 OR 1-212-475-2529

Sr. VP of Sales: Susan Belair
Sr. VP of Sales Operations: Joe Larkin
www.vmgadvertising.com