---
Places in Atlanta
Creative Loafing recommends a visit to these fine places for your next visit to or outing in Atlanta.
40 Watt Club Towns Near Atlanta, Athens
The 40 Watt Club is one of the most famous and iconic music venues in the world.
In addition to national acts, the club has served as a music home base for many of Athens' most beloved bands over the last 35 years, including R.E.M., the B-52's, Pylon, Love Tractor, Vic Chesnutt, Olivia Tremor Contro...
285 W. Washington Street |
more...
5 Paces Inn Intown Neighborhoods, Buckhead
Buckhead gets a bad rep sometimes for being a bit hoity-toity, but this dive bar is more than 50 years old and full of just-out-of-college-20-somethings who are still getting wasted off $4 tallboys, dancing to Journey, and slurring the lyrics to Lynyrd Skynyrd. On weekends 5P provides live music for... 41 Irby Ave. N.W. |
more...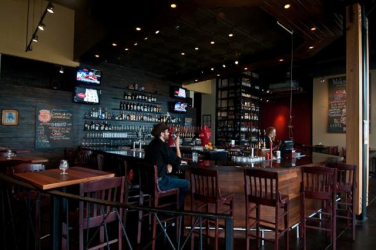 With a beer selection wide enough to please anyone from a keg-standing frat boy to a true connoisseur, 5 Seasons Brewing Company serves up passionately crafted, in-house brews that give you plenty of bang for only a few bucks. 1000 Marietta St. N.W. |
more...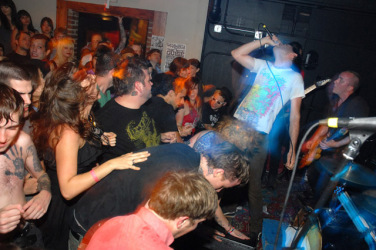 In the central East Atlanta spot formerly occupied by retro soul bar the Village, you'll find 529 — a tiny, smoky space that oozes cool. Despite being the size of a Manhattan apartment, there's a closed-circuit TV above the bar on which you can watch the band playing on the stage behind you. The fro... 529 Flat Shoals Ave. S.E. |
more...
Located in Atlanta's ever growing West Midtown, 595 North is perfect for small and large events. From classic weddings, spirited receptions, mitzvahs, birthday parties to corporate luncheons. Full Audio and Video Amenities make this warm and inviting space a true turn-key solution. 595 North Ave. N.W. |
more...
Atlanta's avant-garde playhouse enjoys a sterling national and international reputation for the persistent stylistic daring and moral urgency of its work. The venue frequently hosts performance troupes such as Dad's Garage and Full Radius Dance. The intimate Back Stage space is home to smaller produ... 1105 Euclid Ave. N.E. |
more...