Lure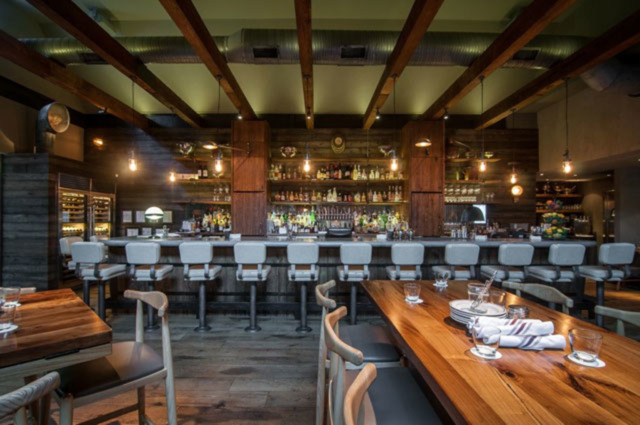 Call: (404) 817-3650 or visit
lure
Fifth Group restaurant featuring sustainable seafood and seasonal produce. The menu changes often.
Saturday September 14, 2019 11:00 am EDT
Stop by on your way to the festival to enjoy complimentary hair and makeup touch-up stations; shop our latest collection of festival-inspired jewels with a 20% discount; and enjoy bubbles and bites! All ticket sales are being donated to Rally Foundation for Childhood Cancer Research .
Cost: $30
Wednesday July 31, 2019 04:00 pm EDT
Back by popular demand, Lobster Week returns to Midtown seafood hot spot Lure! From Wednesday, July 31 to Sunday, August 11, enjoy chef Eric Robert's special lobster-inspired menu. Reserve your table today and check out the full menu below: Lobster guacamole, jalapeno, cilantro, lime, tortilla chi...
Cost: No Cover
Sunday June 23, 2019 05:30 pm EDT
It's too hot to grill, so why not explore cooking without heat? Join Lure's executive chef Eric Roberts for the restaurant's next Sunday Share communal dinner series event on Sunday, June 23, where he'll showcase raw, smoked, cured and pickled techniques to explore flavors with different cooking met...
Cost: $60
1106 Crescent Ave.
Atlanta
,
GA
30309
(404) 817-3650
lure
array(0) {
}

Hours
Monday: 11:30 AM – 2:30 PM, 4:00 – 10:00 PM
Tuesday: 11:30 AM – 2:30 PM, 4:00 – 10:00 PM
Wednesday: 11:30 AM – 2:30 PM, 4:00 – 10:00 PM
Thursday: 11:30 AM – 2:30 PM, 4:00 – 10:00 PM
Friday: 11:30 AM – 2:30 PM, 4:00 – 11:00 PM
Saturday: 11:30 AM – 2:30 PM, 4:00 – 11:00 PM
Sunday: 11:30 AM – 2:30 PM, 4:00 – 10:00 PM