See our
guide to COVID-19 in Atlanta
(this page last updated )
Zesto - Buckhead
From Zesto's:
Hungry for some good old-fashioned comfort food? If you grew up here, you know Zesto is the place to go when the mood hits! Juicy Chubby Deckers piled high with flavor, creamy and delicious Nut Brown Crowns for that one of a kind treat that can only be found at your local Zesto! We've been in Atlanta since 1949...come visit us today!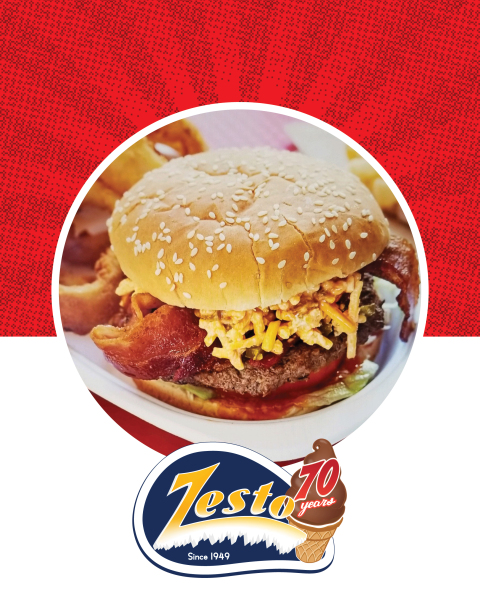 Zestos Drive-Ins
Buckhead Zesto's Spicy 70th Steakburger featuring "Palmetto Cheese" with jalapenos, Bacon, Williamson Bros. BBQ sauce, lettuce, tomato and extra jalapenos!
2469 Piedmont Road, NE Atlanta, GA 30324
|
more...
2469 Piedmont Road N.E.
Atlanta
,
GA
30324
(404) 237-8689
zestoatlanta.com
Burgers/Hot Dogs
COVID-19
Hours
Monday: 11:00 AM – 10:00 PM
Tuesday: 11:00 AM – 10:00 PM
Wednesday: 11:00 AM – 10:00 PM
Thursday: 11:00 AM – 10:00 PM
Friday: 11:00 AM – 10:00 PM
Saturday: 11:00 AM – 10:00 PM
Sunday: 11:00 AM – 10:00 PM