Highland Bakery - Old Fourth Ward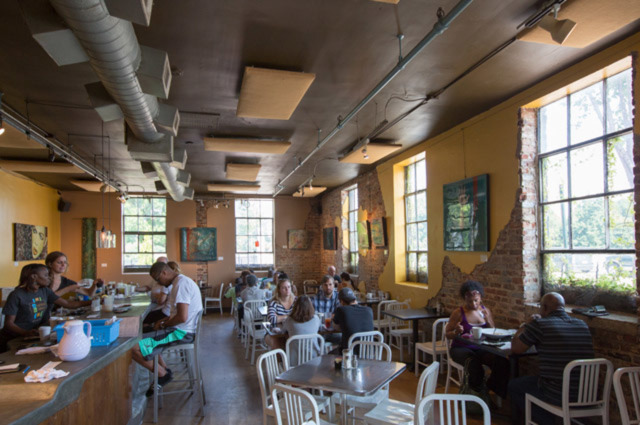 Milling its own flour from chemical-free grain is the cornerstone to this bakery's success. With signature whole-grain breads (white breads are available on request), you can stop worrying about preservatives in your food when you dive into an egg-and-cheese breakfast sandwich or one of the seven lunch sandwiches. Also a comfort to any Southerner's heart, grits served here are stone-ground on the premises and can be bought to take home.
655 Highland Ave. N.E.
Atlanta
,
GA
30312
(404) 586-0772
highlandbakery.com
array(1) {
  [0]=>
  string(3) "106"
}

Bakery
Hours
Monday: 7:00 AM – 5:00 PM
Tuesday: 7:00 AM – 5:00 PM
Wednesday: 7:00 AM – 5:00 PM
Thursday: 7:00 AM – 5:00 PM
Friday: 7:00 AM – 5:00 PM
Saturday: 8:00 AM – 5:00 PM
Sunday: 8:00 AM – 5:00 PM