JCT. Kitchen & Bar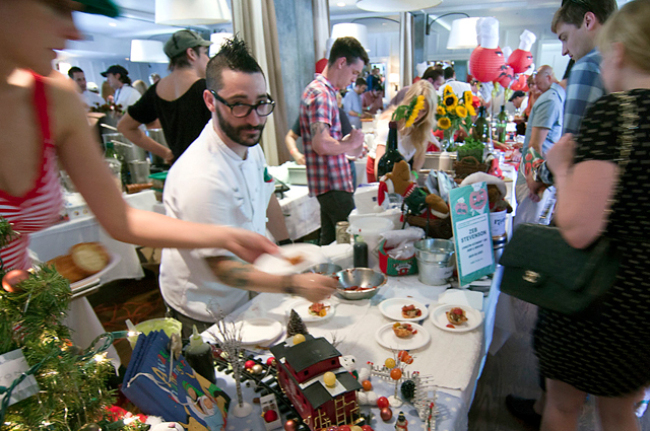 Decent modern Southern fare. Your best bet is the upstairs bar with its outdoor patio overlooking train tracks that stretch straight toward the skyline.
Friday February 21, 2020 05:00 pm EST
On Friday, February 21st, JCT. Up Bar is partnering with Arches Brewery for a special Happy Hour! Every guest will receive one complimentary 4 oz pour of 'Five Week Sail' Baltic Porter. Additional 4 oz. pours will be available for $2 and 8oz pours will be available for $4. We've also paired some of ...
Cost: No Cover
Sunday July 14, 2019 12:00 pm EDT
Categories: Festival IT'S BAAACK! Chef-owner Ford Fry's Attack of the Killer Tomato Festival returns for its 11th year on Sunday, July 14, from 1-5 p.m. (Doors open at noon for V.I.P. ticket holders – presented by Lexus). Atlanta's favorite festival will, once again, be held where it all started – J...
Cost: $60-$155
Saturday May 4, 2019 03:00 pm EDT
Join JCT. Bar on Saturday, May 4, from 3 p.m. until the end of the races as we get down and derby. Watch the races live on the big screen while sipping on refreshing mint juleps and enjoying a special menu from chef Brian Horn including Kentucky hot brown biscuits ($7), pimento cheese tea sandwiches...
Cost: Free
1198 Howell Mill Road N.W.
Atlanta
,
GA
30318
(404) 355-2252
jctkitchen.com
array(1) {
  [0]=>
  string(3) "111"
}

Food, Entertainment Business