Johnny's Hideaway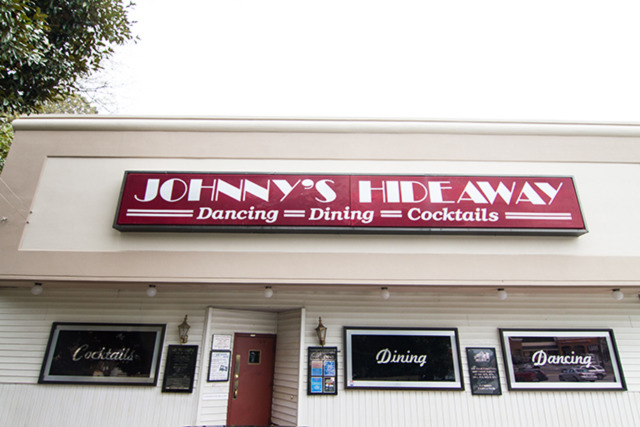 This dark, wood-paneled lounge enjoys a reputation as a pick-up spot for cougars, but most patrons come to dance to music from an array of eras (from Sinatra through disco all the way to today) on the small dance floor. A variety of apps, salads, sandwiches, and entrees are available, and there's an all-day breakfast menu.
Sunday October 21, 2018 08:30 pm EDT
Get rid of those Sunday Scaries and head to Johnny's Hideaway, where live music jams every Sunday night beginning at 8:30 p.m. Come with your dancing shoes on and $5 in your pocket for cover. Good times are guaranteed at Atlanta's nightclub for big kids! Come see Legacy Music perform Sunday, October...
Cost: $5
3771 Roswell Road N.E.
Atlanta
,
GA
30342
(404) 233-8026
johnnyshideaway.com
array(2) {
  [0]=>
  string(2) "91"
  [1]=>
  string(3) "149"
}

Food,Entertainment Business
Hours
Monday: 11:00 AM – 3:00 AM
Tuesday: 11:00 AM – 3:00 AM
Wednesday: 11:00 AM – 3:00 AM
Thursday: 11:00 AM – 3:00 AM
Friday: 11:00 AM – 3:00 AM
Saturday: 12:00 PM – 3:00 AM
Sunday: 12:00 PM – 2:00 AM