Oglethorpe University Museum of Art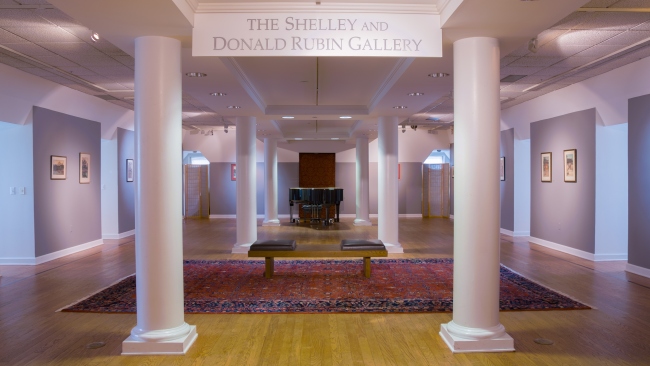 PHOTO CREDIT: Fabio Musio
An intimate 7,000-square-foot space that focuses on a diverse roster of international work centered on everything from Tibetan art and 18th-century Italian landscapes to Russian painting.
Sunday March 24, 2019 04:00 pm EDT
"Listen: Works by Women" is a celebration of chamber music written by women. Six colleagues from the Atlanta Symphony Orchestra present duos by composers ranging from Clara Schumann, whose 200th birth anniversary is this fall, to Mary Kouyoumdjian, a young composer living in Brooklyn. We are gratefu...
Cost: Free
Wednesday April 3, 2019 07:00 pm EDT
This lecture is presented as part of the exhibition "Stories Without an End: Power, Beauty and Wisdom of Women in African Art of the Mehta Collection" on view through April 21, 2019. Dr. Mario Chandler, Professor of Spanish at OU, has interests in Medieval and Golden-age Spanish literature with pa...
Cost: $5, free for members
Thursday April 25, 2019 02:00 pm EDT
The Oglethorpe University Singers and Chorale, in collaboration with the OU Literature department, welcome guest Poet-in-Residence Charles Anthony Silvestri for a poetry reading and book signing of his newly released A Silver Thread: The Lyric Poetry of Charles Anthony Silvestri.  This event prece...
Cost: Free
4484 Peachtree Road N.E.
Atlanta
,
GA
30319
(404) 364-8555
museum.oglethorpe.edu
array(2) {
  [0]=>
  string(2) "90"
  [1]=>
  string(3) "150"
}

Art Gallery,Museum