Paris on Ponce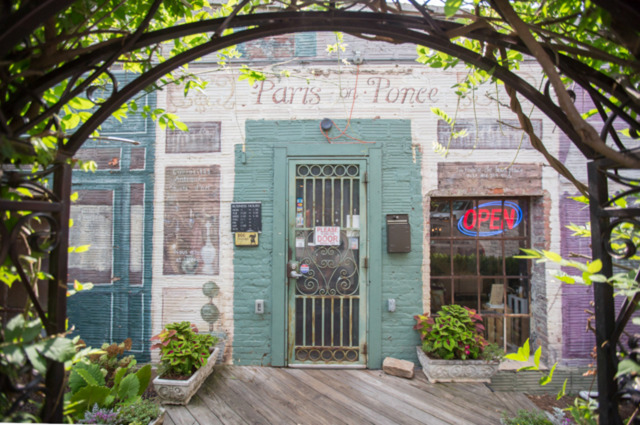 This part antique shop, part housewares store, and part event facility sits in a sprawling, eccentric, and multidimensional space.
Saturday April 13, 2019 09:00 pm EDT
Celebrate with us after the screening of THEM THAT FOLLOW from 9pm to 12am at Paris On Ponce! Entry is limited to Producer, Sponsor, Press, All-Access, Weekend 2 and Filmmaker badge-holders and Closing Night Film ticket-holders. Purchase your Closing Night Film tickets here.
Cost: $50
Friday February 8, 2019 12:00 am EST
Welcome back Mermaids and Mergents! Paris on Ponce and The Maison Rouge is doing it again for the 15th year with another original show! What could be more mysterious and beautiful than an exotic woman? How about an exotic woman accompanied by the dark adventures of the ocean? Mermaids, sharks, oct...
Cost: $35-$195
716 Ponce De Leon Place N.E.
Atlanta
,
GA
30306
(404) 249-9965
parisonponce.com
array(2) {
  [0]=>
  string(3) "107"
  [1]=>
  string(3) "149"
}

Shopping, Art Gallery
Hours
Monday: 11:00 AM – 6:00 PM
Tuesday: 11:00 AM – 6:00 PM
Wednesday: 11:00 AM – 6:00 PM
Thursday: 11:00 AM – 6:00 PM
Friday: 11:00 AM – 6:00 PM
Saturday: 11:00 AM – 6:00 PM
Sunday: 12:00 – 6:00 PM