Spoon EastSide Restaurant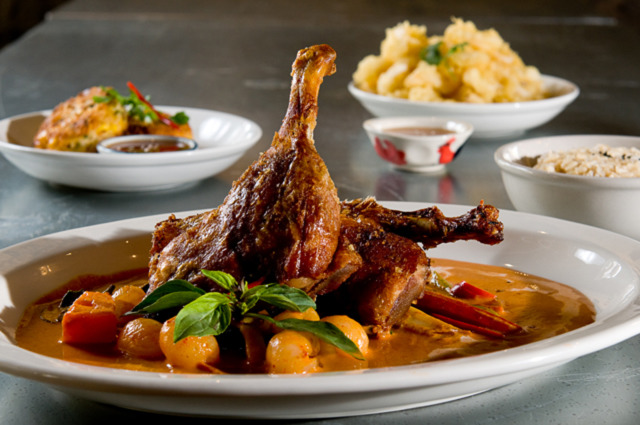 Spoon is sleek and uncluttered, with a comfy bar area where you can eat as well as drink. The menu is broken into appetizers, soups, salads, classic curries and stir-fries, noodles and specialty dishes. You can't go wrong with anything here, but be wary: The food is quite spicy. You have three choices — medium spicy, hot and Thai hot — and even the medium is capable of causing your mouth to sizzle.
749 Moreland Ave. S.E.
Atlanta
,
GA
30316
(404) 624-4713
spoonatlanta.com
Restaurant
Thai
Hours
Monday: Closed
Tuesday: 11:30 AM – 10:00 PM
Wednesday: 11:30 AM – 10:00 PM
Thursday: 11:30 AM – 10:00 PM
Friday: 11:30 AM – 10:00 PM
Saturday: 4:00 – 10:00 PM
Sunday: 4:00 – 10:00 PM