Sweet Auburn Curb Market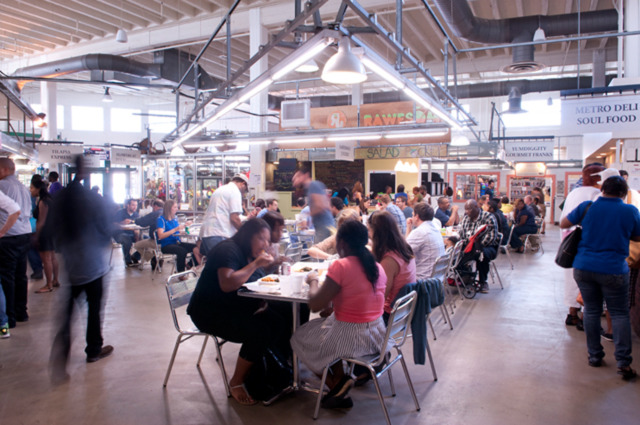 Are you in the mood for soul food? Italian? Jamaican jerk? Can't-stop-munching popcorn? How about a 10-pound bag of salted pig's knuckles? It's all here at this grocery/food court.
Saturday February 16, 2019 12:00 pm EST
Categories: Mardi Gras
A Mardi Gras event (costume encouraged) parading ticket goers around for an afternoon of adventure and exploration using the Atlanta Streetcar. 35+ participating bars & restaurants. Lots of New Orleans themed food & drink specials plus complimentary drink shots, beads & more!
...
Cost: $14.99-$40
209 Edgewood Ave. S.E.
Atlanta
,
GA
30303
(404) 659-1665
thecurbmarket.com
array(2) {
  [0]=>
  string(2) "98"
  [1]=>
  string(3) "149"
}

Food, Store
Hours
Monday: 8:00 AM – 6:00 PM
Tuesday: 8:00 AM – 6:00 PM
Wednesday: 8:00 AM – 6:00 PM
Thursday: 8:00 AM – 6:00 PM
Friday: 8:00 AM – 6:00 PM
Saturday: 8:00 AM – 6:00 PM
Sunday: 12:00 – 5:00 PM