The Smoke Ring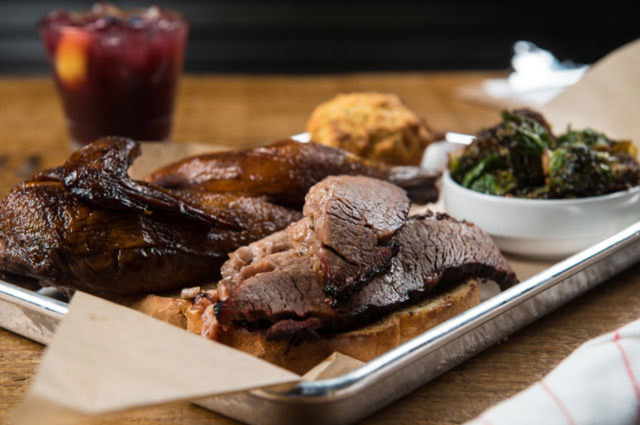 The barbecue-themed spot from the restaurateurs behind Cibo e Beve, Food 101, and Meehan's Public House serves dishes such as baby back ribs, pork belly, and more, along with local Georgia wines, beers, bourbons, and moonshine.
Saturday July 13, 2019 02:00 pm EDT
Looking for a fun and unique way to explore the city all while enjoying a variety of booze, food, and street art? Then prepare for a night packed with all of the above at this year's Cultural Crawl Atlanta. Participants will receive a complimentary souvenir cup, exclusive drink/food specials at part...
Cost: $12-$15
309 Nelson St. S.W.
Atlanta
,
GA
30313
(404) 228-6377
smokeringatlanta.com
array(2) {
  [0]=>
  string(2) "95"
  [1]=>
  string(3) "149"
}

Food
Hours
Monday: 11:30 AM – 10:00 PM
Tuesday: 11:30 AM – 10:00 PM
Wednesday: 11:30 AM – 10:00 PM
Thursday: 11:30 AM – 10:00 PM
Friday: 11:30 AM – 11:00 PM
Saturday: 11:30 AM – 11:00 PM
Sunday: 11:30 AM – 10:00 PM