Martin Luther King, Jr. National Historical Park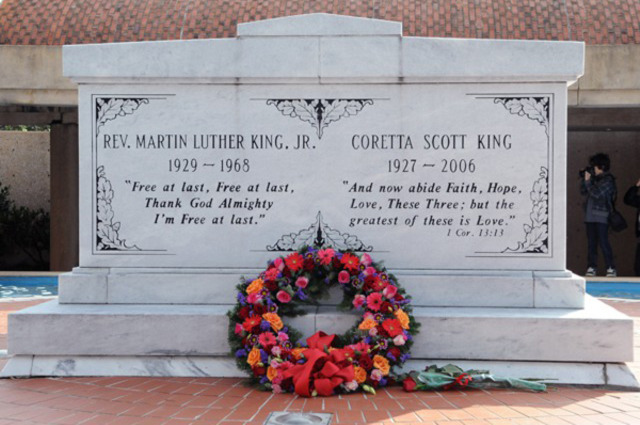 This strip of destinations along Auburn Avenue provides a variety of ways to learn about the Rev. Martin Luther King Jr.'s life and legacy. At the birth home, tour guides give insights into King's younger years and the discipline that led to his success as a speaker and scholar. At the King Center, historical artifacts and roundtable talks carry his work into the future. Even a nighttime visit to the area should include a stop at King's tomb and eternal flame to pay respects.
450 Auburn Ave. N.E.
Atlanta
,
GA
30312
(404) 331-5190
nps.gov
Tourist Attractions, Art Gallery
Hours
Monday: 9:00 AM – 5:00 PM
Tuesday: 9:00 AM – 5:00 PM
Wednesday: 9:00 AM – 5:00 PM
Thursday: 9:00 AM – 5:00 PM
Friday: 9:00 AM – 5:00 PM
Saturday: 9:00 AM – 5:00 PM
Sunday: 9:00 AM – 5:00 PM