Atlas Restaurant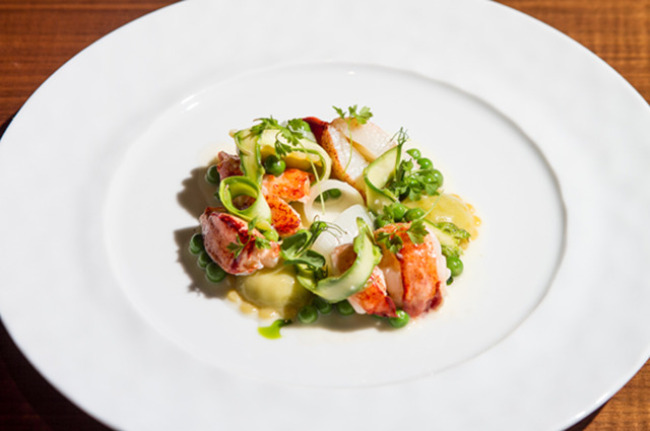 Developed by renowned restaurateur and consulting chef Gerry Klaskala and investor Tavistock Group, Atlas replaces Paces 88 within Buckhead's St. Regis hotel. With appetizers, entrées, dessert, and a glass of wine each, dinner for two at Atlas runs around $200 with tip. That includes exquisite service, captivating cooking, and a gallery tour complete with Picassos, Van Goghs, and a Chagall.
Wednesday September 25, 2019 06:30 pm EDT
Kicking off the fall season in style, Atlas, located in the heart of Buckhead in the St. Regis Atlanta, is hosting the next rendition of its popular Pairing Dinner Series on Wednesday, September 25, 2019. Beginning at 6:30 p.m., the fascinating evening will explore the history of award-winnning Glen...
Cost: $195
Sunday June 16, 2019 05:30 pm EDT
Guests can celebrate Father's Day on Sunday June 16th at Atlas with a  spectacular three-course menu  created by Executive Chef Christopher Grossman, best known for his  seasonal American  cuisine combined with European influence, for $75 per person. And, dads that enjoy creative tasting experiences...
Cost: $75
88 West Paces Ferry Road N.W.
Atlanta
,
GA
30305
(404) 600-6471
atlasrestaurant.com
array(1) {
  [0]=>
  string(2) "91"
}

Food
Hours
Monday: 5:30 – 10:00 PM
Tuesday: 5:30 – 10:00 PM
Wednesday: 5:30 – 10:00 PM
Thursday: 5:30 – 10:00 PM
Friday: 5:30 – 10:30 PM
Saturday: 5:30 – 10:30 PM
Sunday: 5:30 – 10:30 PM