BlueTarp Brewing Co.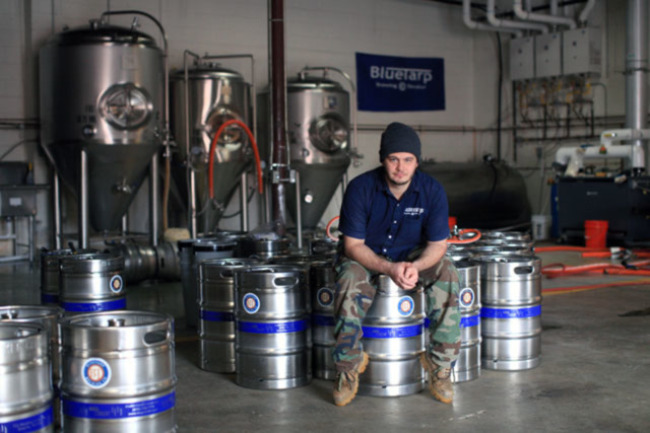 Blue Tarp Brewing Co. offers self-guided and guided tours on Thursdays, Fridays, and Saturdays featuring homegrown ales which are sold in Decatur and surrounding areas at local bars, pubs, dives, restaurants, and growler fill stations. Receive six pint tastings and a souvenir glass during the tour.
Wednesday June 8, 2016 08:00 PM EDT
Join BlueTarp Brewery for a great night of good beer and great comedy, featuring the best comedians in the city! This week's lineup includes Dan Weeks, Wellington Juku, Annie Lockwood, Greg Beherens and more. Doors open at 6.
Cost: $15
Friday July 17, 2015 08:00 PM EDT
Join the DeKalb Republican Party for an unforgettable evening with American author, business executive, radio host, syndicated columnist, Tea Party activist from Georgia, and former presidential candidate of the United States Herman Cain. Enjoy an evening of BBQ, beer, and conversation. Tickets incl...
Cost: $30-$35
Hours
Monday: Closed
Tuesday: Closed
Wednesday: 5:00 – 9:00 PM
Thursday: 5:00 – 9:00 PM
Friday: 3:00 – 10:00 PM
Saturday: 1:00 – 10:00 PM
Sunday: 3:00 – 10:00 PM