Blind Willie's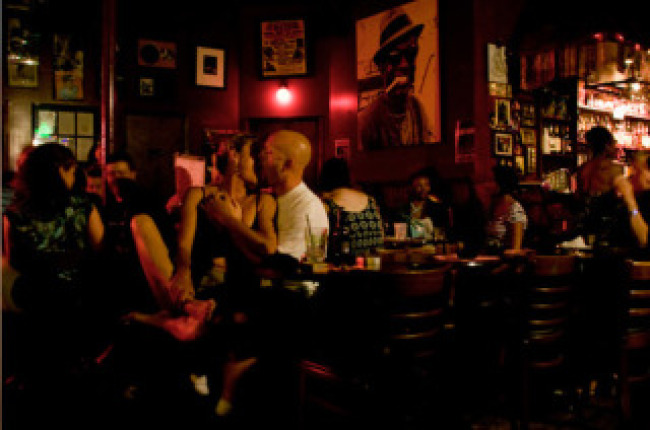 A local blues, jazz, and roots institution that's been around for more than 25 years. The North Highland Avenue storefront, with its signature guitar-wielding neon alligator, has persevered through an unpredictable economy on the strength of the roots-based music that regularly fills the dimly lit room.
Sunday February 17, 2019 03:00 pm EST
Our host musician will be Mudcat, Atlanta's legendary Blues & Roots star and supporter of Blues legends such as Eddie Tigner, Beverly Guitar Watkins, Albert White, etc. This is when we install the new Board of Directors for 2 more years, so come and meet the new and old Board Members. We will also h...
Cost: $0.00
Friday February 22, 2019 09:00 pm EST
Cost: n/a
Saturday February 23, 2019 09:00 pm EST
Instead of their usual birthday celebration, Blind Willie's hosts a benefit for longtime mainstay Luther Houserocker Johnson, who suffered a stroke late last year. Players are TBA but expect a who's who of local blues talent to show up and support one of Atlanta's veteran bluesmen. 
Cost: TBA
828 North Highland Ave. N.E.
Atlanta
,
GA
30306
(404) 873-2583
blindwilliesblues.com
array(2) {
  [0]=>
  string(3) "149"
  [1]=>
  string(2) "27"
}

Entertainment Business,Night Club,Live Music Club
Hours
Monday: 7:00 PM – 1:00 AM
Tuesday: 7:00 PM – 1:00 AM
Wednesday: 7:00 PM – 1:00 AM
Thursday: 7:00 PM – 1:00 AM
Friday: 7:00 PM – 2:00 AM
Saturday: 7:00 PM – 2:00 AM
Sunday: Closed