Sister Louisa's Church of the Living Room and Ping Pong Emporium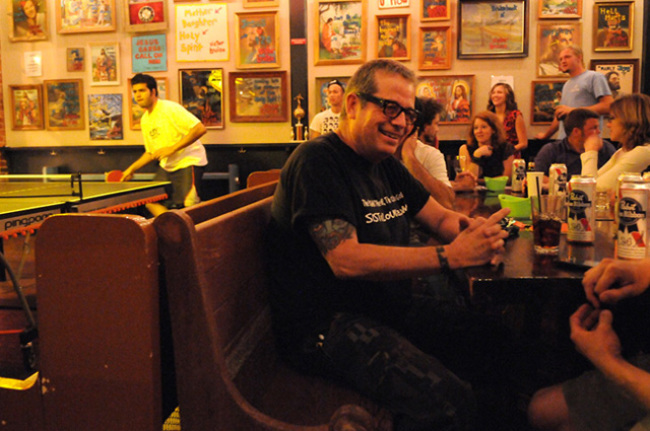 Owner Grant Henry, aka Sister Louisa, has built a national reputation for his pub's kooky religious knickknacks, late-night ping-pong tournaments on Mondays, and organ-backed karaoke sessions on Wednesdays. The pub emerged in 2010 as one of the driving forces behind the historic Old Fourth Ward's revitalization.
Thursday November 14, 2019 10:00 pm EST
Let the Lord be with you as NerdLanta and Hot Mic Comedy team up to bring you a new and hilarious free comedy show on the second Thursday of each month.. Come together, brothers and sisters, and rejoice in a night of laughter. This event is BYOB (Bring Your Own Bible).
Cost: Free
Wednesday April 10, 2019 10:00 pm EDT
Hangout and network. All hangouts are open to the public. No food or drinks included.
Cost: No Cover
Thursday December 6, 2018 10:30 pm EST
Jesus wants to save you, and her name is TAYLOR ALXNDR. Head to Church (it's a bar) on Edgewood Avenue and let the drag save you. No cover here. Just Sangria and gals havin' a holigay ol' time!  Come out to AMEN: The Holigay Show on Thursday, Dec 6th at Sister Louisa's Church of the Living Room an...
Cost: Free
466 Edgewood Ave. S.E.
Atlanta
,
GA
30312
404-522-8275
sisterlouisaschurch.com
array(1) {
  [0]=>
  string(3) "106"
}

Entertainment Business