October 2021
Digital Print Edition
*NOTE: The digital edition is an EPUB file. Windows 10 users will need install an eBook reader such as the free Calibre app. Microsoft Edge can also open most EPUB formats if you set it as the default app for the .epub file.
---
---
Table of Contents
OBITUARY: Tom Gray Music and Nightlife, News, Obituaries
Wednesday October 20, 2021 03:40 pm EDT
Delta Moon and The Brains auteur Tom Gray was an Atlanta music icon |
more...
Thursday October 21, 2021 05:00 pm EDT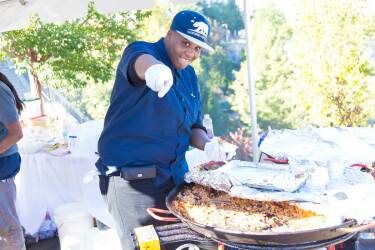 Friday October 22, 2021 12:00 am EDT
This year's festival has been cancelled.  |
more...
Friday October 22, 2021 09:00 am EDT
Friday October 22, 2021 11:00 am EDT
Browse the many panels and speakers at A3C Festival and Conference, as well as the musical acts that are a part of the event. CL's critics & readers weigh in on festival activities. |
more...
Monday October 25, 2021 12:55 pm EDT
Local breweries celebrate the season |
more...
Events
Nothing found, please try again
October 2021
CL Current Issue - Creative Loafing October 2021