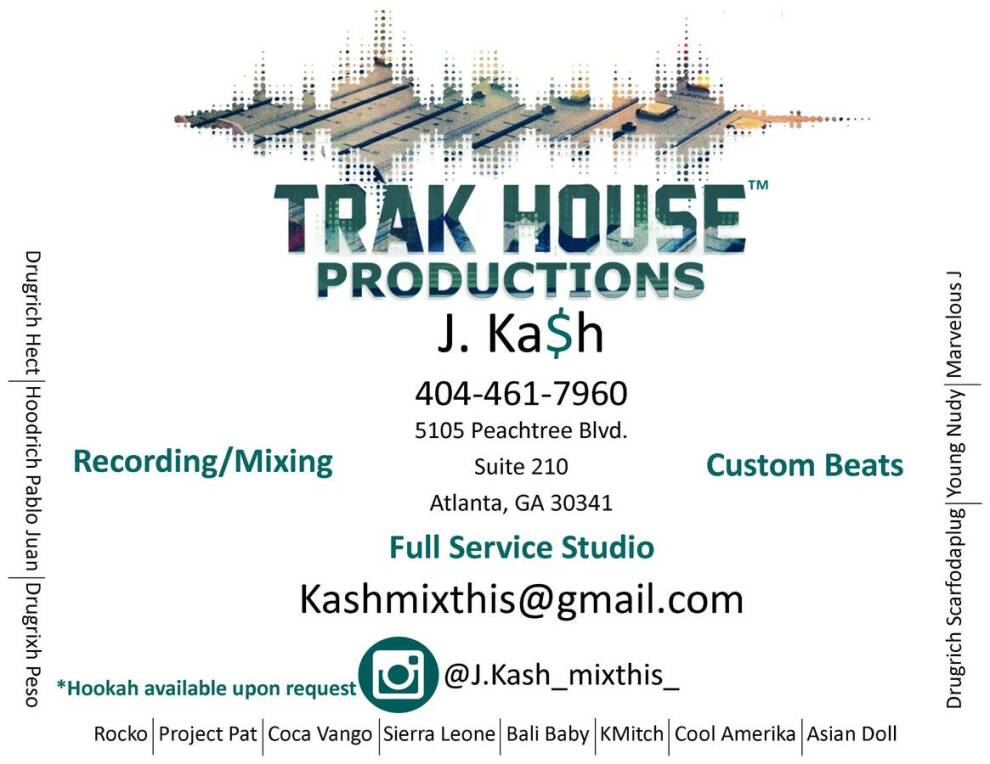 If you're looking for a professional studio with a quality sound, then you've found the right place!

3 hours for $100!
CONTACT ME FOR MORE INFO AND TO BOOK A SESSION!
J. Kash
Added by
As we are launching the musicians exchange classifieds, we have reprinted listings from the Atlanta site and are providing links to the original ad. If this classified ad is yours, we'd love to have you register and list it directly. If you'd prefer we take the ad down, please contact us at atlclass... |
more...