Record Review - 2 February 12 2003
Johnny Marr is well-equipped to handle the rigors of a solo project. Founder and guitarist of the vastly influential Smiths, he went on to become a sideman for the likes of Chrissie Hynde, The The's Matt Johnson, Bryan Ferry and the notorious Gallagher brothers. Quite an accomplishment, handling all those egos.
When the time came for Marr to get up-front and personal, he recruited for his Healers the well-proven Zak Starkey and the equally impressive Alonsa Bevan (late of Kula Shaker) on drums and bass, respectively. No longer willing to be upstaged, Marr is firmly in control here, writing and producing the entire album.
Boomslang is more about sound than substance. There's plenty of double-tracking and layering. Marr is not the strongest of singers, and he doesn't pretend to be; much of the vocal work is somewhat buried, and many of the lyrics are indecipherable. The first three tracks all sound similar, with a churning intensity that seems aimless. Things start to get interesting on the fourth track, "Need It," which opens with a beguiling harmonica intro, then pounds along furiously before coming to a crashing finish. The best and longest track, "You Are the Magic," will inevitably be remixed and released as a dance single. The instrumental "Headline" is short but endearing.
It will be good to see what this band can do live, given the chance. The shows are said to be extremely loud. In the meantime, the swirling, agitated Boomslang will suffice.
More By This Writer
Wednesday October 2, 2019 11:03 am EDT
Mysterious and spooky three decades on |
more...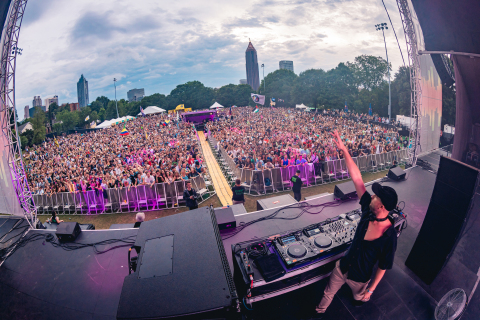 Wednesday September 25, 2019 03:46 pm EDT
Ravine pumps it up and up |
more...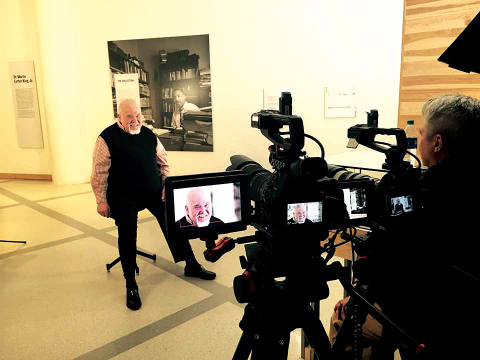 Thursday September 5, 2019 11:14 am EDT
With his tour of Atlanta's historic civil rights landmarks, Tom Houck recounts the key role of the city and its people in the movement |
more...
Thursday June 10, 2004 12:04 am EDT
Still revolutionary, Patti Smith and David Byrne soldier on |
more...
Thursday June 19, 2003 12:04 am EDT
There is a desperate quality to Lisa Germano's music, with its melancholy bent and relentless exploration of inner turmoil. It's a mixture of masochism and self-kindness, bathed in melodies of stark beauty. On "Into the Night," a track from the new Lullaby for Liquid Pig, Germano sings of "seeing your sins" — like being suspended overhead, watching yourself in the drunk-tank of... |
more...
Search for more by KEVIN MADIGAN