17 crush-worthy emerging acts
Break-out music from doo-wop to hardcore screaming
Former Gringo Star guitarist Matt McCalvin heads up Mermaids, a new rock outfit that dabbles in everything from doo-wop to old-school soul.
Kid Stuff brings, post-rave elation and psychedelia with entrancing house beats and lights in a scene lifted straight out of a warehouse party circa 1991.
b>Trench Party is the low-fi recording project of one Jake Cook, a singer and songwriter who bares all of the jagged and self-effacing lyrical tortures and ironies of the earliest, dirtiest offerings from Pavement, Sebadoh, Beck and the like.
Dope-toking riffage from a band of locals never sounded as sweet as it does when the monolithic Wizard Smoke lights up a room.
The Bukkake Boys' brand of hardcore mashes up screaming, sweating disaffected rage with a penchant for doom and pornographic imagery.
Richelle Brown's electric dance-floor romps are so flirty and innocent, she could be the first purveyor of her own microgenre: temper-tantrum funk.
Surf, sci-fi and reverb constrict around the Clap's slow melodic ways.
Rhythm is the driving force behind Roman Photos' dense, dance-punk jams.
Spirits and the Melchizedek Children's vocalist/guitarist Jason Elliott leads a slow procession of ghostly strumming through a tussle of gorgeous resonance and wide-eyed rumination.
Ka'Ra Kersey cuts through the experimental chaos of Afrobeat and minimalist hip-hop with vocals that shimmy-shimmy-ya on her recently released collaboration Land of the Free with Corinne Stevie.
Gold-Bears craft rich, scratchy pop that swims in distortion, feedback and rhythms.
Former Leechmilk vocalist/guitarist Dan Caycedo returns with Sons of Tonatiah, a new group that channels thrash, sludge, doom and punk/metal into stylish and concise song structures.
There's a raw, vampy aesthetic behind Buffalo Bangers' slow barreling songs, driven by a ramshackle reverence for the natural order of the universe.
Balkans are four young dudes who know their way around the sleazy corners of sunlit surf-pop. Scuzzy ear candy that keeps a cool distance.
Lyonnais continues to bring the heady drone with resolute authority, playing blissful gloom that sounds concocted in the earth's core.
Flawlessly flailing, White Light Forest Choir play a charmingly slipshod brand of jagged-edged space rock; weird and tribal but with a total pop sensibility.
Mind-melting and sample-driven, Nomen Novum plays sneakily serious lo-fi rave-up jams that pull from pop's past and prurient present.
More By This Writer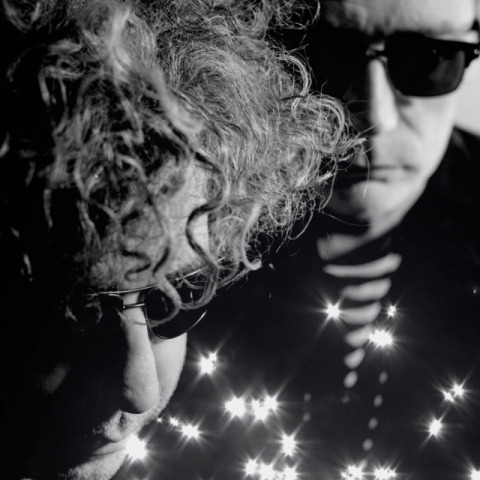 Tuesday November 7, 2017 05:18 pm EST
Jim and William Reid return supporting the group's latest album, 'Damage and Joy' |
more...
Wednesday February 10, 2016 04:00 am EST
What happens when a pop star discovers nuance? |
more...
Wednesday June 10, 2015 04:00 am EDT
With debut album Athens/Atlanta bandmates simply enjoy themselves |
more...
Thursday June 21, 2012 04:00 am EDT
In search of Atlanta's enigmatic underground |
more...
Tuesday June 12, 2012 04:00 am EDT
Search for more by Gabe Vodicka