Bittersweet Simon
Lost in Yonkers at Aurora Theatre funny but not superficial
Was the Pulitzer Neil Simon won for Lost in Yonkers the career equivalent of a gold watch? For decades Simon has maintained his reputation as America's most popular living playwright, if scarcely the most respected. The 1991 prize can be seen as a testimonial for Simon's loyal service in getting out audiences and filling up theaters. But that overlooks the fact that Lost in Yonkers holds up as a mature and sturdy work. Simon's trademark one-liners are still in place, but in support of a situation fraught with genuine unhappiness and trepidation. Written after his autobiographical trilogy of Brighton Beach Memoirs, Biloxi Blues and Broadway Bound, Yonkers finds the playwright grown up and confident of his powers as a dramatist, not just a wiseacre.
Duluth's Aurora Theatre gives Lost in Yonkers an engaging, fast-paced production, laced with more tension than one expects from a community theater's staging of a typical Simon play. Some of the actors may need a little polish, but the Aurora production mostly does justice to the play's laughs and poignancy.
Depicting a family of German-Jewish New Yorkers in 1942, Yonkers never entirely escapes the shadow of World War II or Germany's history of Jewish persecution. Teenage brothers Jay and Arty (played by actual brothers Jeremy and Adam King) know first-hand that America is no land of milk and honey, having lost their mother to cancer, just as their father, Eddie (Ken Perlstein), lost their money in her treatment.
Taking a traveling salesman job to pay his bills, Eddie must leave the boys to the tender mercies of Grandma Kurnitz (Jackie Prucha), the most severe and intimidating relative imaginable. With a Teutonic accent, a vicious tongue and a limp worthy of a mummy movie, Grandma is no more eager to put up the boys than they are to live with her. But sweet-minded simpleton Aunt Bella (Teresa DeBerry) uncharacteristically insists that they be allowed to stay.
In Yonkers, Simon flirts with stereotypes from movies and theater: Uncle Louie (Josh Ruben) is a glamorously connected "bagman" with a handgun and plenty of moxie, while Aunt Bella is a childlike innocent, prone to pixilated remarks. Returning from the movies, she remarks, "I was so happy for the actors that they were in an air-conditioned theater." But the players and the playwright avoid turning the roles into cartoons, and instead work to generate dramatic suspense.
The first scene features a 30-minute build-up to Grandma's entrance from a back room, while Louie carries a mysterious black bag he never opens. Between scenes, Eddie's letters to his son allude to health problems on the job, contributing to the boy's financial pressures. Hearing of Aunt Gert's (Patty Siebert's) problems with breathing and speaking, we're eager to see her in action, and when Bella pops the news of an unlikely suitor with a business plan, we're eager to learn the character's reactions.
Lost in Yonkers is directed by local actress Shelly McCook, who would likely make an amusing Bella in her own right. Here she helps the cast play to their strengths, as Perlstein portrays the loving but nerve-wracked father and Prucha the physically and emotionally unyielding grandmother. At times Siebert plays Gert's vocal problems a bit too much like a punchline, although they're admittedly written "big." Ruben exudes street-smarts as Louie, brimming with confidence even as he snappily ties his shoelaces.
As the younger brother, Adam King's rapid repartee and expansive body language needs a little more practice, with his stiff, chopping arm motions seeming unnatural and his lines not quite in sync with the rest. But he makes a comfortable match with Jeremy King, whose breathy speaking voice and crafty but anxious delivery prove vividly comic. During Jay's stressed-out moments, the elder King brother has an amusing tendency to make little steps while staying in one place, as if it's all he can do to keep from bolting.
Lost in Yonkers won't be mistaken for the memory plays of Eugene O'Neill or Brian Friel, and a climactic confrontation between Grandma and Bella has a bit too much the ring of a family therapy session. But Simon avoids the easier routes to cheap pathos or happy endings, instead working to earn the play's emotional release — Grandma Kurnitz would approve. Compared to the cheap lightness of much of his work, it's refreshing how, with Lost in Yonkers, his silver clouds are laced with dark linings.
Lost in Yonkers plays through Aug. 26 at Aurora Theatre, 3087-B Main St., Duluth, with performances at 8 p.m. Thurs.-Sat. and 2 p.m. Sun. $18. Call 770-476-7926.
More By This Writer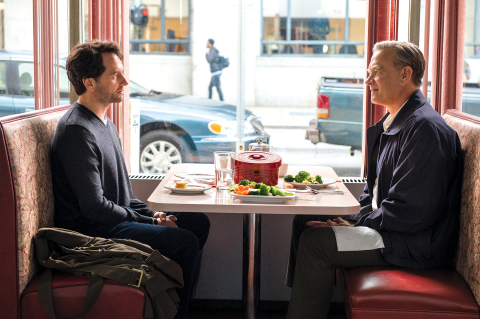 Tuesday December 3, 2019 05:30 pm EST
"A Beautiful Day in the Neighborhood" ignores biopic clichés for surprisingly perfect holiday fare |
more...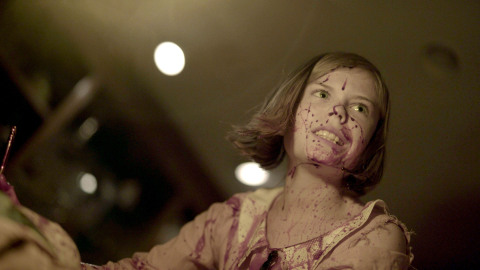 Saturday November 2, 2019 01:08 pm EDT
Indie film event unites Atlanta horror fans while HBO's locally produced series deconstructs superhero genre |
more...
Wednesday September 25, 2019 11:25 am EDT
Atlanta's 32nd annual LGBTQ event presents films with urgency |
more...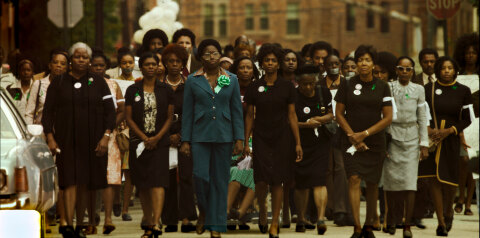 Tuesday September 3, 2019 11:46 am EDT
Revisiting The Atlanta Child Murders |
more...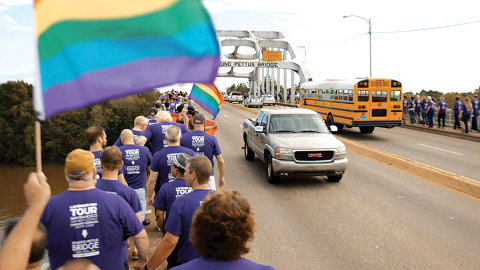 Thursday August 1, 2019 05:02 pm EDT
The season gets cool with local film productions, festivals, and more |
more...
Search for more by Curt Holman