Body heat
Hot 'n' Throbbing a curious mix of humor and horror
If, instead of writing such plays as the Pulitzer prize-winning How I Learned To Drive, Paula Vogel designed jigsaw puzzles for a living, I have a hunch that they wouldn't fit. Pieces would be left over, colors wouldn't match and you'd stare at the result wondering, "Is it supposed to look this way?" Her scripts, like Baltimore Waltz or Hot 'n' Throbbing, tend to be curious, asymmetrical things that approach social issues from skewed angles and crack jokes when least appropriate. The strange shapes and unexpected twists in her plays prompt you to reconsider them and worry about her themes in a way you probably wouldn't need to do with something neatly constructed.
Synchronicity Performance Group has quite the balancing act on its hands by staging Hot 'n' Throbbing at PushPush Theater. A red-lit examination of pornography, spousal abuse and family dynamics, it's a characteristically strange mix of humor, horror and cerebral tangents. Directed by Rachel May, the production vigorously works to live up to Vogel's ideas, but some of her intentions are to tease and frustrate the audience.
As Charlene (Patricia French) writes at her computer, two figures identified as Voiceover (Sandra Benton) and Voice (Randy Cohlmia in black vinyl pants) speak her words. She's scripting an adult movie, and Benton and Cohlmia both act out steamy scenes while Charlene writes, and act as her inner thoughts when she's not writing. Some lines sound conspicuously like prose — "He wanted to penetrate her secrets with his will" — but throughout the play, Benton and Cohlmia give movie directions like "Jump cut!" and "Take two!"
What's disconcerting is that while Charlene works, her teenage children are in the room with those lustful figments of her imagination. Leslie Ann (Tera Buerkle), who prefers to be called "Layla," argues with Charlene about whether she can go out with a friend, while Calvin (Hampton Whatley) is more book-smart and introverted. French, Buerkle and Whatley prove perfectly realistic as the concerned mom and the beloved but bothersome kids.
Danger intrudes quite literally when the children are gone and ex-husband Clyde (Bryan Mercer) shows up, breaking through both front door and restraining order in a drunken fit. He initially comes across as the kind of abusive redneck that the Dixie Chicks rail against, but Mercer and Vogel give Clyde more sides than you expect, giving him frightened vulnerability and paternal concern as well as cock-of-the-walk swagger.
The Synchronicity production emphasizes the angle of domestic violence: The cover of the program has French cowering before a menacing, masculine figure. It's a powerful issue that's important to the play, as the resolution makes shatteringly clear. But Hot 'n' Throbbing has many more ideas on its mind and avoids the didactic approach of, say, an Extremities. For much of the play, Clyde is injured and poses no particular threat, although the family still feels repercussions of his past deeds.
Like the old hymn says, "There's power in the blood," and Throbbing attends the human impulses of violence and sexuality and how they intersect. Vogel uses the word "control" prominently and carefully throughout, and leads the audience to wonder how the children's psyches are being shaped by their father's fists and mother's profession. We see Leslie Ann at a slumber party, asking an unnerved friend about boys: "Do you ever think about them ... hurting you?" Calvin calls his sister raunchy nicknames and fantasizes about her pole-dancing for cash at a seedy bar. Charlene may be loving and protective of her children, but she has no qualms about using aspects of their lives in her work.
Arguing with Clyde, Charlene asserts that she doesn't write "pornography" but women's erotica for a company called Gyno Productions. Call it by any other name, Vogel ultimately comes down very hard against pornography, as emphasized by the play's dark, brutal ending and other cues along the way. You can appreciate the playwright casting off her trademark ambiguity to make a sharp, unequivocal statement, but I wonder if there's some hypocrisy here.
From its title onward, Hot 'n' Throbbing has titillating subject matter. Lascivious Benton and hard-boiled Cohlmia effectively embody the libido, flirting during family talk and engaging in simulated sex. For the play to employ such attention-getting carnal characters but condemn pornography overall, seems too much like a case of loving the sinners but hating the sin.
Vogel can be perversely pretentious as well, tossing in quotations from Lolita and Moby Dick. May and her cast generally keep up with the playwright's mood swings except for some moments of fake family farce, when the children must storm out with angry, silly speeches. Hot 'n' Throbbing lacks the discipline of How I Learned to Drive and it puzzles as much as it challenges. Paula Vogel again lives up to the role of playwright as provocateur.
Hot 'n' Throbbing plays through Sept. 9 at PushPush Theater, 1123 Zonolite Road, Suite 3, with performances at 8 p.m. Wed.-Sat. and 2 and 7 p.m. Sun. $12-$15. 404-284-1151.
More By This Writer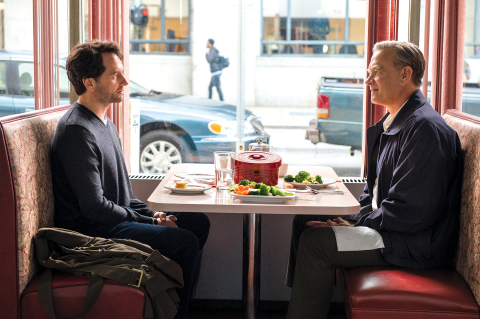 Tuesday December 3, 2019 05:30 pm EST
"A Beautiful Day in the Neighborhood" ignores biopic clichés for surprisingly perfect holiday fare |
more...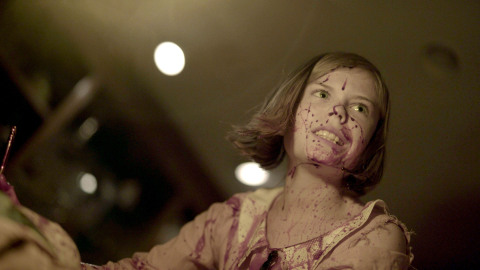 Saturday November 2, 2019 01:08 pm EDT
Indie film event unites Atlanta horror fans while HBO's locally produced series deconstructs superhero genre |
more...
Wednesday September 25, 2019 11:25 am EDT
Atlanta's 32nd annual LGBTQ event presents films with urgency |
more...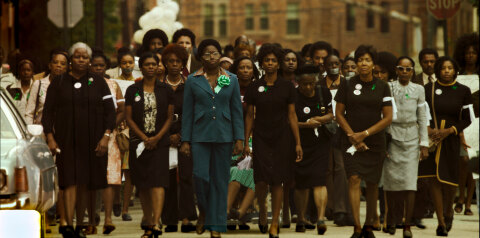 Tuesday September 3, 2019 11:46 am EDT
Revisiting The Atlanta Child Murders |
more...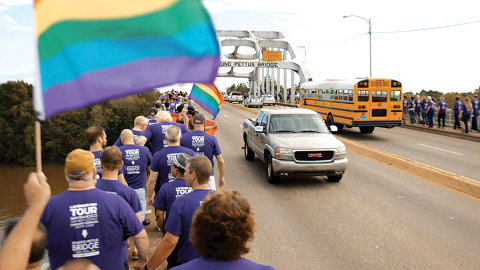 Thursday August 1, 2019 05:02 pm EDT
The season gets cool with local film productions, festivals, and more |
more...
Search for more by Curt Holman