New plays at Dad's Garage and Aurora Theatre dramatize the darker sides of nerd culture
Neighborhood 3: Requisition of Doom and The Wrath of Con go geek but not deep
Geek culture has thoroughly permeated contemporary entertainment: Zombies roam freely on cable television, robotic toys transform on movie screens, and angry avian games flock on hand-held devices. Live theater might be the final frontier. Stage plays have been slower to reflect the plugged-in nature of mass culture and its fascination with genre fantasies, in part because of the practical challenges in replicating the experience of online communities on stage.
But geeky content has gradually grown more prevalent in plays thanks to its expanding social influence as well as a generational change: A younger wave of theater people are proving more open about their familiarity with console games and comic books, along with Shakespeare and classic musicals.
Dad's Garage takes the pulse of the nerdy nation with its sci-fi convention satire The Wrath of Con, while Aurora Theatre contemplates the dark side of gaming in Neighborhood 3: Requisition of Doom. Both shows' creators get the little details of their subjects just right, but prove less confident in making deeper dramatic statements.
Directed by Dan Triandiflou, The Wrath of Con envisions a huge sci-fi gathering like Dragon*Con, but identified only as "The Con." The cosmic narrator, patterned after Marvel Comics' the Watcher, explains that the difference between a "con" and a more business-oriented "convention" is that a convention has a reason to exist. Amid a throng of anime aficionados and "Firefly" fans, the play primarily follows five characters. Obsessive, awkward Albert (Chris Rittlemeyer) and intimidating, corset-wearing Diana (Gina Rickicki) are veteran attendees. Newly divorced Hank (Harriss Callahan) and meek Sheila (Jenny Holden) struggle to adjust to their first con experience. Eric (Tom Rittenhouse) remains resolutely clueless as he pursues drugs and opportunities to party.
The Wrath of Con takes knowing potshots at con culture, where minor celebrities shake down their autograph-seeking fans, and visitors spend hours in the sprawling dealer's room looking for the perfect, but ever-elusive, pop artifact. Playwrights Jon Carr, Linnea Frye, Z. Gillispie, and Ed Morgan mine their familiarity with dorky activities for droll quips. A reference to multisided dice makes a hotel employee wonder, "I thought all dice were multisided." But some of the inside jokes, such as those involving Star Wars, appeared to be lost on some of the audience.
The Wrath of Con mocks the stereotypes of nerds in herds, but from a place of affection. After dark, the con turns into a drunken, horny bacchanal not that different from a more conventional tailgate party or weekend in Vegas. Despite their fixations on elves, aliens, and creatures in plush animal costumes, at heart the visitors want to make connections to other human beings, which feels true, if not terribly insightful.
Dad's Garage was made for sequences like the opening of The Wrath of Con's second act that presents a series of adventures in close imitation of old-school arcade games like Mario Brothers and Mortal Kombat. In Neighborhood 3, playwright Jennifer Haley focuses on more recent, violent video games as part of Aurora Theatre's Harvel Lab Series.
At times, the domestic vignettes that make up Neighborhood 3 evoke video game cut scenes, the sequences that provide rules or transitions. The playwright presents familiar types of suburban characters and interactions while alluding to violent, outlandish situations in the background. The four actors are identified as "father type" (Bryan Brendle), "mother type" (Rachel Garner), "son type" (Greg Bosworth), and "daughter type" (Jaclyn Hofmann). The play intentionally blurs the distinction between reality and virtual reality for both the characters and the audience, but it's not always clear how artificial the scenes are meant to be.
Directed by Daniel Thomas May, the play takes place on a suburban cul-de-sac where the teens are all obsessed with playing the zombie-shooting game of the title. Neighborhood 3 features an eerily plausible gimmick that draws on GPS technology, so the players kill zombies on the street where they live. Not surprisingly, the parents decry their children's addiction to their gaming consoles and the fact that they'd rather talk to their online teammates rather than their flesh-and-blood families.
The play unfolds in mini-dramas that take place in different houses. One girl invites a boy over, but he's more interested in gaming than making out. A disapproving dad lectures his son about taking responsibility to keep the swimming pool clean. An icy, hard-drinking mom has an awkward conversation with her daughter's friend.
At times, the characterizations prove flat to the point of cartoonish. With the family resentment and disappointment barely below the surface, the game seems more a symptom of suburban angst, rather than its source. The most convincing, grounded performances tend to involve young people in the throes of the game itself, particularly when Hofmann and Bosworth play siblings reluctantly preparing an intervention for their alcoholic father.
Even though Neighborhood 3 offers a familiar perspective on middle-class anxieties, it builds suspense in fresh ways. Young players talk about completing the game at "The Final House" as sirens echo through the neighborhood. Four video screens flank the stage and flash sinister, game-style instructions between scenes: "You will see a claw hammer. Pick it up. You will need it." Neighborhood 3 effectively builds momentum to something very bad indeed, yet maintains enough ambiguity to keep the audience guessing. Like Haley's characters, the audience doesn't know whether they're players or being played.
On Broadway, Julie Taymor's misguided superhero deconstruction Spider-Man: Turn Off the Dark represents a step backward for plays about nerdy themes. Mike Daisey's hit The Agony and Ecstasy of Steve Jobs presents a more promising model as the monologue juxtaposes Daisey's obsession with Apple devices and the company's treatment of its third-world employees. Plays will continue to draw on geek chic in the future, but they'll need to keep one foot in the real world to speak to larger concerns of the human condition. Not everyone should be expected to know the difference between LARPs and MMORPGs, or Captains Kirk and Picard.
More By This Writer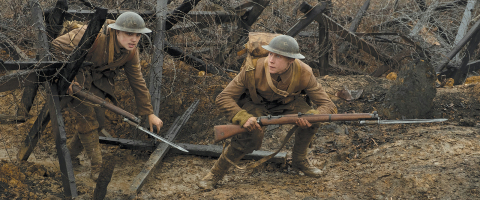 Friday January 3, 2020 11:04 am EST
World War I film brings combat to life; Stephen King returns to Georgia with "The Outsider" |
more...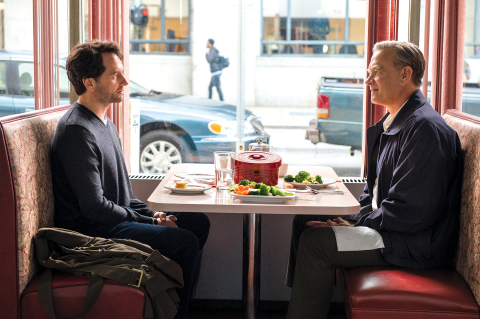 Tuesday December 3, 2019 05:30 pm EST
"A Beautiful Day in the Neighborhood" ignores biopic clichés for surprisingly perfect holiday fare |
more...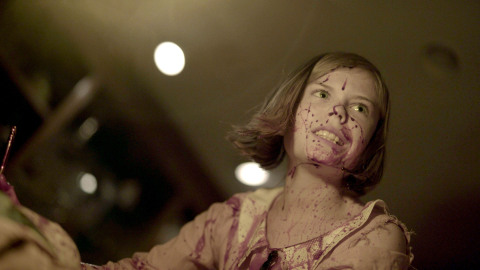 Saturday November 2, 2019 01:08 pm EDT
Indie film event unites Atlanta horror fans while HBO's locally produced series deconstructs superhero genre |
more...
Wednesday September 25, 2019 11:25 am EDT
Atlanta's 32nd annual LGBTQ event presents films with urgency |
more...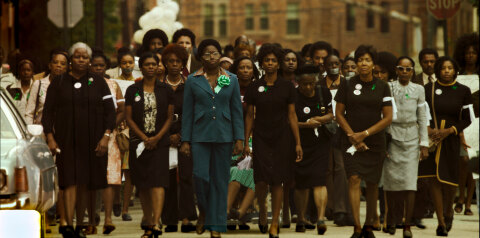 Tuesday September 3, 2019 11:46 am EDT
Revisiting The Atlanta Child Murders |
more...
Search for more by Curt Holman