Vince Vaughn's Wild West Comedy Show: Guys will be guys
Performance doc puts male behavior on stage
The big-ticket stand-up comedy tours usually bring together birds of a feather. The Original Kings of Comedy created the modern template with its lineup of impeccably dressed African-American men, old-school dads showing the youngsters how it's done. The Blue Collar Comedy Tour featured comics who come from and cater to red states while shrewdly packaging their acts with signature outfits and catchphrases. The scruffier Comedians of Comedy Tour played rock clubs and offered jokes by and for slackers who like video games and comic-book stores.
In Vince Vaughn's Wild West Comedy Show, the Wedding Crashers star and master of ceremonies sets the tone without overshadowing the four rising comics who tell the jokes. Generally younger than most big-name comics, the Wild West performers all come across as guy's guys, the type who hang at sports bars and bowling alleys, holding a beer in one hand and high-fiving with another.
The film of the 2005 tour, subtitled 30 Days & 30 Nights – Hollywood to the Heartland, offers a more complex view of masculinity that belies the performers' collective Joe Sixpack image. In Vince Vaughn's Wild West Comedy Show, director Ari Sandel captures both the genuinely uproarious onstage material while also finding the guys' vulnerable sides in the dressing rooms and tour bus.
Early on, Vaughn explains his interest in hosting a tour of midsize U.S. cities that usually don't get big comedy shows, while showcasing four hungry, midlevel comics, all veterans of the Comedy Store in Los Angeles. Vaughn also reveals an unexpectedly touchy-feely side for an actor who looks perpetually hungover. You don't expect the star of slob comedies such as Dodgeball to make statements like, "I hope they come out stronger in knowing themselves," in all seriousness.
In front of a crowd, Sebastian Maniscalco comes across as the tour's alpha male with an aggressive, sarcastic line of attack. "What the fuck happened to macho guys?" he demands before, say, ridiculing the type of yuppie who orders a "soy chai vanilla frappuccino" at a coffee bar. Yet he's more metrosexual than he'd readily admit when he describes his hour-long shower ritual, down to his use of baby powder.
Bret Ernst proudly calls himself a "Guido" and comes across as a similar type. Some of his funniest jokes contrast the perky solidarity of groups of women compared with the every-guy-for-himself attitude of groups of men. Ernst also comes across as the most insecure and obsessive of the comics, mercilessly hard on himself when his act doesn't live up to his standards.
John "Cap" Caparulo could be the embodiment of the male id, almost defiantly dressed down in a white T-shirt and cap. With his pink face and high, indignant voice, Caparulo has an endearingly "piggy" quality. (There's no other word for it.) Firing the fastest amount of killer punchlines, Caparulo shrugs off propriety while explaining male appetites for things like pornography: "Dude! I got this killer new porn! Want to watch it?" "Not together, no. It's a 'me time' kind of thing."
The fourth comedian on the roster, Egyptian-born, Arab-American Ahmed Ahmed, qualifies as something of the odd man out, since his material, inevitably, addresses racial issues in the climate of post-9/11 America. He comes across as bemused rather than angry and quips about how some young women date Arab men just to anger their parents: "We're the new black." Ahmed also takes the camera to the Las Vegas jail where he was detained after being arrested at an airport for an apparent profiling incident.
Wild West Comedy Show is more about the tour than the actual performance. Director Sandel, who won an Oscar for his amusing short film "West Bank Story," filmed the grueling 30-cities-in-30-days tour for 18 hours a day and edited the film down from 600 hours of footage. That could explain why the film's first third downplays the comedians so much. Perhaps to give more screen time to the show's marquee name, the documentary's early section shifts too much attention to tangents such as Vaughn's apparently unironic admiration for the late country-music and "Hee Haw" star Buck Owens. We'd rather see the comics in action than follow every stop on the map. After the "new black" joke at the beginning of the film, Ahmed vanishes for nearly half an hour.
The film, like Jerry Seinfeld's documentary Comedian, explores the plight of the stand-up: the loneliness, the neuroses, the compulsion to make strangers laugh. Wild West Comedy Tour cuts much closer to the bone, because Vaughn's picks are all hungry, struggling comics while Seinfeld was the most successful TV star of his time. Maniscalco admits that at the time of the tour, he still has a day job as a waiter. He describes how one night he took a break from the restaurant, rushed to the comedy club to do his set in his waiter clothes, then ran back to keep waiting tables.
At the end of the tour, Maniscalco tears up in gratitude for the experience, and it's a revealing moment about the masculine image. Comedians can take shots at guys who order "apple-tinis" or wear sandals, but real men can also show their feelings without laughing them off.
More By This Writer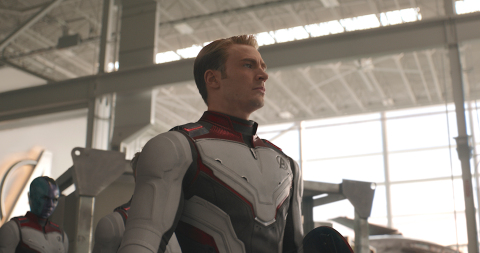 Thursday May 2, 2019 12:42 pm EDT
No spoilers, but 'Avengers' balances heavy themes with delightful twists |
more...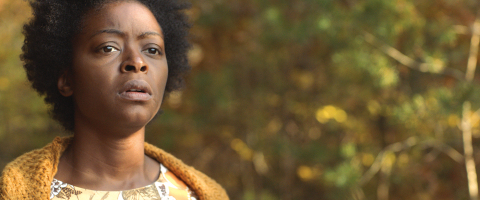 Monday April 1, 2019 02:50 pm EDT
43rd cinematic celebration screens home-grown productions |
more...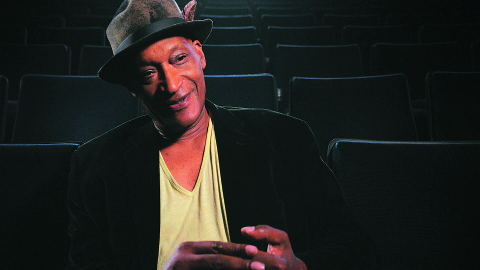 Friday March 1, 2019 01:38 pm EST
Documentary traces the evolution of African-Americans in horror cinema, from 'Blacula"' to 'Get Out' |
more...
Monday February 11, 2019 02:05 pm EST
Colorized documentary offers immersive experience of men at war |
more...
Friday February 1, 2019 12:01 am EST
The Creative Loafing Fiction Contest 2019 |
more...
Search for more by Curt Holman