Troll Hunter, Page One report on terrifying careers
Films take viewers on diverting expeditions into unknown territory
Vampires, werewolves and zombies have so overloaded modern horror movies that Norway's Troll Hunter earns points for showcasing an underused monster. Trolls may not be the new vampires, but Troll Hunter takes viewers on a strange, diverting expedition into unknown territory.
Three young film students (Glenn Erland Tosterud, Tomas Alf Larsen and Johanna Mørck), apparently majoring in Blair Witch studies, pursue a mysterious man named Lars (Otto Jespersen). He's alleged to be a bear poacher, a controversial crime in Norway, which strictly regulates the ursine population. Lars' hostility and heavy weaponry fail to scare them off, and the trio trails him from windy highways to ferryboats that take them further and further from civilization.
While following him in the woods one night, the filmmakers see flashes of light over a hill and hear terrifying roars until Lars comes barreling out of the woods, shouting "TROLL!" After an attack from a huge, unseen beast, Lars relents and allows the threesome to accompany him on his troll-tracking missions.
When Lars opens up, he comes across less like a killer than a world-weary forest ranger. Jespersen plays Lars with the gruff charisma of a Scandinavian Ron Perlman, which lends credibility to the film's outlandish twists. The film students discover a conspiracy to keep trolls' existence a secret, while Lars tries to solve the mystery of the trolls' increasingly destructive incursions into human habitations.
Writer/director André Øvredal builds enough atmosphere in the first act to compensate for the cheap CGI effects of the shaggy, huge-nosed trolls. Troll Hunter deploys jokes in odd places and avoids opportunities for characterization, such as the fact that Lars will only bring atheists with him because "trolls can smell the blood of a Christian man." But it's hard to resist any film that contains such lines as, "I need the troll stench."

Trolls of the New Media variety provide just one of many problems vexing the protagonists of the nonfiction film Page One: Inside the New York Times. Director Andrew Rossi, a producer of the documentary Control Room, presents the predicament of New York Times' journalists as the newspaper industry goes through painful changes.
Page One focuses on a handful of reporters and editors on the media desk, partly because they're responsible for covering the Times' own buyouts, layoffs and other difficulties. Former crack addict-turned-middle-aged newshound David Carr makes a particularly colorful figure as he argues with upstart young bloggers eager to cut the Times down a peg. Carr comes across as curmudgeonly but not close-minded. He has an opposite number in young Brian Stelter, a compulsively tweeting whiz-kid news blogger hired by the Times to keep up with the new zeitgeist.
Times outsider Michael Kinsley's New York Times review of Page One critiques the film's tendency to flit from subplot to subplot without pausing for context. Page One's scattershot approach may lack discipline, but it conveys the uncertainty of the times (no pun intended) and the nature of deadline reporting in a business where journalists file a story, then move onto the next. Among the big stories to cross the media desk are the WikiLeaks' release of war footage and diplomatic documents; the debut of the iPad; the introduction of the Times website paywall; and the bankruptcy of the Tribune Company.
Page One catches a snapshot of the Grey Lady on the defensive, reeling from the loss of credibility following the Judith Miller and Jayson Blair scandals and struggling to maintain quality work as revenue streams evaporate. Amid a round of layoffs, executive editor Bill Keller sighs, "I feel that some days, we should be symbolically wearing bloody butcher smocks." (Hey, at Creative Loafing, we've been there. In fact, sharp-eyed viewers will see this company's name on a list of publishers in bankruptcy during the film. We got better.)
Rossi's documentary caters more to hardcore media addicts rather than the audiences who don't care where their news comes from. The Times staffers emerge as a slightly defensive but hard-working, sympathetic, long-suffering lot, regularly kicked around by celebrity bloggers and aggregators like Arianna Huffington at "future of journalism" panels. And if journalism doesn't pan out for them, they could always pursue a safer, more secure profession, like troll hunting.
More By This Writer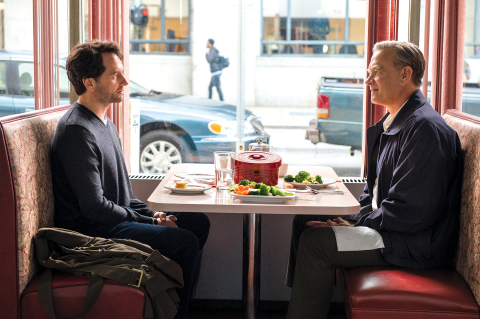 Tuesday December 3, 2019 05:30 pm EST
"A Beautiful Day in the Neighborhood" ignores biopic clichés for surprisingly perfect holiday fare |
more...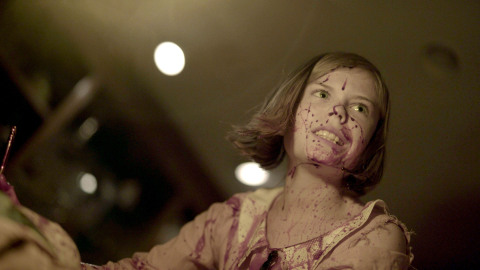 Saturday November 2, 2019 01:08 pm EDT
Indie film event unites Atlanta horror fans while HBO's locally produced series deconstructs superhero genre |
more...
Wednesday September 25, 2019 11:25 am EDT
Atlanta's 32nd annual LGBTQ event presents films with urgency |
more...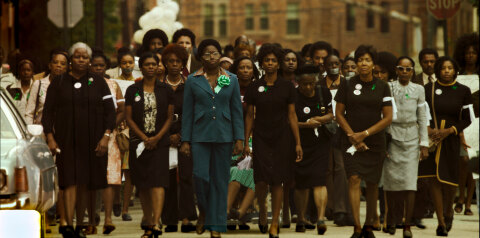 Tuesday September 3, 2019 11:46 am EDT
Revisiting The Atlanta Child Murders |
more...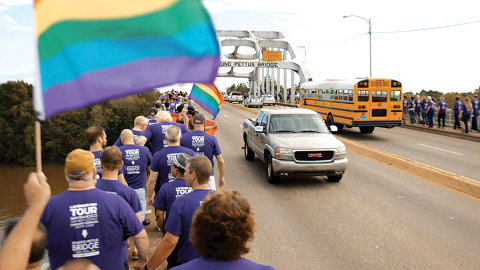 Thursday August 1, 2019 05:02 pm EDT
The season gets cool with local film productions, festivals, and more |
more...
Search for more by Curt Holman