The lure of Latino
Nicaraguan and Salvadoran restaurants face off
As a longtime lover of Latino culture, I can't imagine two countries that inspire as many weird and sad associations as Nicaragua and El Salvador. Nicaragua, of course, raises the awful specter of the Contras, Ronald Reagan and Ollie North, as well as that year ghastly Bianca Jagger became the Sally Struthers of an earthquake disaster there. And anyone who remembers the horrific death squads of El Salvador in the early '80s wonders why the entire nation isn't suffering something like post-traumatic stress disorder. And, more recently, there was Hurricane Mitch.
These are not the kinds of associations we normally have with good cooking. But we grew to love the food of famine-stricken Ethiopia, didn't we? Why not the food of countries that remind us of American complicity in corrupt governments?
Oddly enough, Atlanta has a Nicaraguan and a Salvadoran restaurant opposite one another on Briarcliff. La Costeña (2164 Briarcliff Ave., 404-329-0084) is next to the kosher Broadway Deli and serves the city's first Nicaraguan cuisine. Directly across the street is El Salvador (2157 Briarcliff Ave., 404-320-1888). It is the sister operation of a restaurant of the same name on Buford Highway, although it also goes under the name of the Pollo Loco franchise.
Actually, there is a good bit of Salvadoran food in Atlanta these days and it is all remarkably similar in one disconcerting aspect. With the exception of the national favorite of stuffed corn cakes called pupusas, it all tends to be amazingly dry. I have utterly no explanation for this. I have eaten in pupuserias in Anaheim and Los Angeles and not had this experience. My housekeeper in Houston, the beautiful Marta of El Salvador, used to cook for me now and then and I never remember feeling parched by her cooking.
Nevertheless, I like the colorful and noisy El Salvador a lot. The staff is delightful. A woman tested my Spanish to the max, describing in breathless detail why every dish is "especial" there. It's the campiest Salvadoran venue I've ever visited.
The pupusas here are deliciously filled but not browned long enough on the grill. Most are $1.50 each. I like them stuffed with chicharron, basically fried pork fat, or "revuelta"-style with pork and cheese. All pupusas are served with curtido, a vinegary slaw with a bit of tomato salsa. Just serving more curtido with a lot of the dishes would add some moisture. For example, a plate of fried yucca and little fried pork ribs is absolutely delicious but way too dry. Cubans would add some mojo with onions to the plate. Mexicans would add a salsa. Here, the only thing to add is your saliva and your tamarindo drink.
Wayne and I both ordered our waitress' suggestions. He chose the deep-fried whole red snapper ($14.99). While its crunchy skin was pleasing, generally the fish was overcooked and dry. Next time, we'll pick the version topped with a tomato sauce.
I ordered the interesting pollo cuscatleco ($7.99). It was a deliciously grilled chicken breast topped with two fried eggs. Yes, I looked forward to piercing the eggs and having the yolks sauce the plate. Nope. The eggs were hard-cooked and very unpleasant.
Other dishes on the menu feature stewed beef or chicken, shrimp in a "diablo" sauce, and seafood or chicken in a cream sauce. I confess I often find the Salvadoran cream sauce cloying, so I suggest you try the stews.
Like the Buford Highway restaurant, this El Salvador also features an extensive menu of Mexican food, including the totally authentic (like Menudo and tongue tacos) taco salads, as our friend Danny ordered. There's even a Cuban sandwich on the menu, but it's mediocre at best, according to Wayne's cousin Eric, who regards himself an expert, thanks to extensive dining in Florida's Cuban restaurants.
I don't believe I'd ever had Nicaraguan cuisine before my meal at La Costeña. The restaurant advertises itself as Nicaraguan and Jamaican, which makes sense only after you realize that Nicaragua has a Pacific and Caribbean coast. The former has the same heavy influences as the rest of Central America (Spanish, Indian, Mexican). The eastern coast, though, was settled by the British, presumably by way of Jamaica.
The fusion is fabulous. I'll warn you at the outset that the restaurant is about as undecorated as you can get, the service is confusing and the cook can be seen wandering the back in brilliantly colored hair curlers with a potato in her hand.
There is nothing here to order that isn't delicious and absurdly inexpensive, about $7 for any entrée. Portions are large, though the food is so good you quickly forget how much you're eating. Little fried pork ribs are rubbed or marinated in red spices that faintly sting your lips. Grilled beef has a definite Caribbean kick with echoes of Cuba as well as Jamaica.
All entrées are served with a mound of rice and beans studded with bits of onion. You also get the best fried plantains I have ever tasted. They are ripe, yellow, sweet and almost caramelized.
The best time to visit is on the weekend when specials are made, including a beef soup and a remarkable tamale as big as a kitten but, in its foil and twine wrapping, looking like a homemade satellite.
Drinks are the usual Latino refrescos. I prefer the melon rather than the tamarind, which is sweeter than the iced tea served in a soul food shack.
La Costeña is well patronized by a mix of diners — Nicaraguans and their friends — who are very clearly pleased with themselves for finding such a jewel. You should join them.
More By This Writer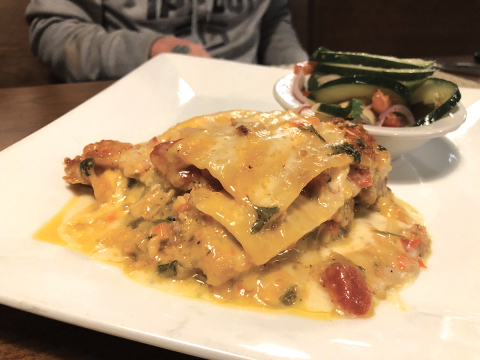 Tuesday February 4, 2020 01:45 pm EST
First visit, first impressions |
more...
Friday January 3, 2020 11:48 am EST
Check out Food Terminal and B's Cracklin' Barbecue |
more...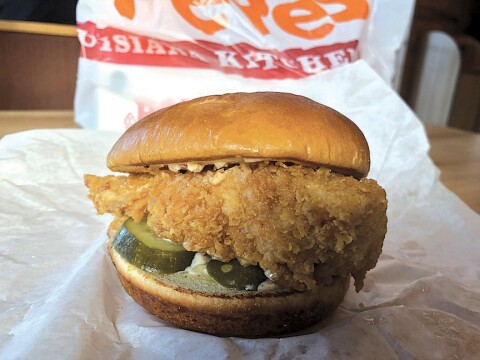 Wednesday December 4, 2019 06:20 pm EST
But there's more that's good in the 'hood |
more...
Monday November 4, 2019 02:15 pm EST
Twenty years ago during frequent visits to LA, I often visited a late-night taco stand on Santa Monica Boulevard, not far from Silver Lake. I stood at a counter outdoors and watched the nightlife while I ate perfect tacos. My usual impromptu dinner companions were two transgender hookers who called the taqueria their "safe space." Yes, I frequently hummed Lou Reed's "Walk on the Wild Side," a... |
more...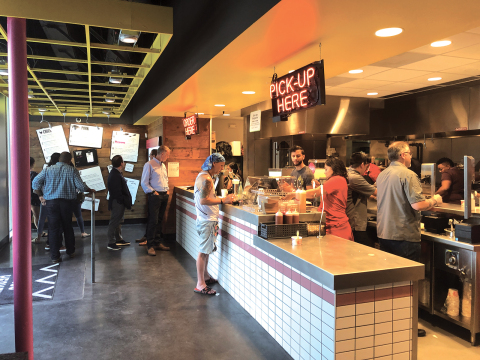 Thursday October 3, 2019 01:03 pm EDT
Velvet Taco and Vietvana stretch the limits |
more...
Search for more by Cliff Bostock