Culinary bordello
Grown-ups get a taste of kinky at the Supper Club
When I recently visited The Supper Club (308 W. Ponce de Leon Ave., Decatur, 404-370-1207) on a weekday night, I found the idiosyncratic restaurant nearly empty. Chef-owner Michele Niesen, whose menu cajoles everyone to "be a lusty hedonist," was leaning against the bar with a glass of wine, dressed in black, looking like a belle lost in Soho.
"Excuse me," I said. "I was thinking of having a children's birthday dinner here. Do you create special menus for children? Do you know any clowns?"
Niesen shot me a look that would slay an entire kindergarten class.
I started laughing before she could respond. A few years ago, she created quite a little controversy in this column by explicitly stating what many other restaurateurs would like to say but don't: Children are not welcome in her restaurant.
It's not that she dislikes children on principle. But she has created one of our area's most adult restaurants, meant to be a refuge from domesticity. Whenever I open the door here, I half expect to see an English lord on all fours, galloping through the restaurant's kinky decor with a chocolate-painted dominatrix on his back. Fabrics, a profusion of candles whose light bounces off many mirrors and odd little alcoves and rooms to hide in make this a culinary bordello — a true "bistro aphrodisio," to use Niesen's own term.
Of course, like any venue for the unabashed indulgence of the senses, the Supper Club isn't cheap, though prices seem to have moderated a bit lately. When I visited a month or so ago with my friend Tommy Brown, entrees were averaging $15, and appetizers ranged from $6 to $11. I've visited on one other occasion when a prix fixe menu cost nearly $45.
I'll gladly pay the prices for Niesen's kinky decor and outré personality — welcome antidotes to life in Blahsville. (Her restaurant is the successor to a longtime practice of hosting themed rent-raising dinner parties at her house.) The food itself ranges from the sublime to the average.
During my dinner with Tommy, I mainly grazed on starters. I picked two of the more complicated ones. A "pot pie" of spinach and chanterelle mushrooms on greens with grapes and chevre ($10) hit the spot. I also liked the eggplant Napoleon with white beans, ricotta, spinach and a red pepper sauce ($7). These dishes border on the fussy, though, and need to be very fresh to be their best. Often, the simpler the dish, the better here. Tuscan steak salad on spinach with Gorgonzola dressing ($11) is killer, as is a roasted garlic soup interestingly spiked with basil oil ($6).
As an entree, I picked "decadent mac 'n' cheese" ($9). I confess I was mainly motivated by morbid curiosity. I do not get the fascination with macaroni and cheese, its migration from the Kraft crap to haute cuisine. Niesen's version — made with brie and Roquefort — is tasty enough but falls short of the explanation I want. "I don't get it, either," Niesen told me. "But people won't let me take it off the menu. Whatever!"
Tommy's dish, a risotto ($15), was the best on the table. Creamy and studded with crispy pancetta and luscious chanterelles, it featured the kinky contrast of port-soaked currants. Order it!
Here and there
A week or so later, I paid a visit to the Supper Club's neighbor, Mosaic (308 W. Ponce de Leon Ave., 404-373-9468). The evening of our visit featured a roving woman with a guitar. She played Latino folk songs tableside — and a bit too insistently for my taste.
I found the food here improved over my last visit. Gazpacho was authentic and had a nice sting to it. The evening's special, paella, was a gigantic and very tasty serving, full of fresh ingredients. It's served every Thursday night. Give it a try.
The holidays are upon us and you'll be wanting to stuff your starved little face with lots of baked goods this year. Consider Carroll Street Bakery in Cabbagetown. I'm addicted to the ginger cookies and ginger bread here. Both, warmed and dunked in whipped cream, are flawless. I also like the banana-walnut bread. A perfect holiday dessert is the coconut cake, one of the city's best.
Regular readers of this column know that Indian cuisine is among my favorites. I can eat night after night at Udipi, Indian Delights or Zyka on Scott Boulevard. Recently, I visited the highly touted Shingaar Palace (3364 Chamblee Tucker Road, 770-458-4466). This Punjabi restaurant has received a good bit of attention from other critics but I confess I'm mystified.
I dined, with two friends, on Shingaar's evening buffet. Although some people favor ordering from the regular menu, others think the buffet is the real deal here. In fact, we had some very good food but it seemed very blandly spiced compared to the hot south-India vegetarian cuisine at Udipi. In fact, I vastly preferred the vegetable dishes over the meat ones at Shingaar. You should definitely look for the lentil dal dishes. I've returned just for the dal tadka — two types of lentils with ginger and garlic.
I have one warning. While the rice pudding is fab, we stumbled into a dessert made with yogurt that tasted like sulfur.
I couldn't even swallow my first spoonful. My head danced with memories of my first chemistry set experiments.
Otherwise, the place is fun, especially for people who want a more Americanized environment to consume a cuisine that is ordinarily served in bare decors in our city.
More By This Writer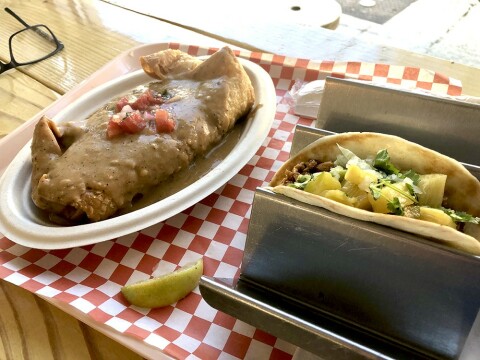 Tuesday December 8, 2020 09:33 am EST
The pandemic makes critics self-critical but Hispanic street food still tastes really good |
more...
Monday November 9, 2020 10:27 am EST
Doughnuts, weenies, purple ice cream, and fried pork chop sandwiches |
more...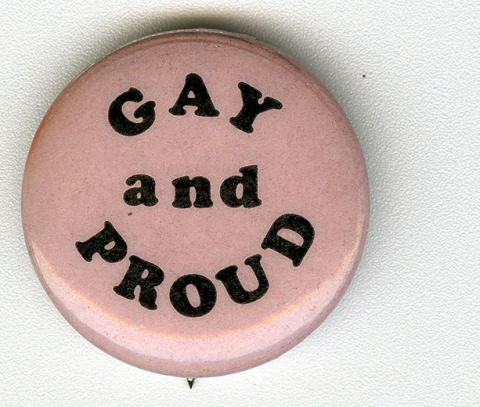 Saturday October 10, 2020 01:00 pm EDT
'The bridge from shame to pride is built of necessary anger and forgiveness' |
more...
Saturday October 10, 2020 12:50 pm EDT
Pride from a younger individual's perspective |
more...
Saturday October 3, 2020 10:26 am EDT
Not all great chefs feed humans. We'll get to that, but first I should explain that I'm not a homebody. I've always seen my psychology clients in my home office in Grant Park, but I've done most of my writing in coffee shops. I even dedicated my 400-page doctoral dissertation to the staff of the Ansley Starbucks. Now, thanks to COVID-19, I have no choice but to sit in place at home. That brings... |
more...
Search for more by Cliff Bostock
array(4) {
  [0]=>
  int(242)
  [1]=>
  int(245)
  [2]=>
  int(1426)
  [3]=>
  int(620)
}