Craving attention
New life for the old Iris location
When Iris closed in East Atlanta Village, foodies wept. All kinds of prosaic and shocking reasons were given, and none made a lot of sense. Those of us who dined there often almost always found the dining room buzzing, so it was hard to believe the most usual explanation — that business was significantly down.
??
But others explained that East Atlanta's general decline had made Iris less of a destination restaurant and more dependent on local diners who found the prices a bit high. Among those offering that explanation is Andrew Baker, the young man who has overhauled the space to open Crave (1314 Glenwood Ave., 404-230-6177).
??
Fair disclosure requires me to admit that Andrew recognized me the moment I arrived at the restaurant. He used to be my favorite waiter at Watershed and he reminded me that I used to tell him frequently that he should open his own place. So he has, along with a handful of investors.
??
Pursuant to his explanation for Iris' failure, he's reduced prices, created a less edgy menu and turned the interior, with lots of wood and booths, into an almost pub-like space. I admit I preferred Iris' interior, which always reminded me of those quirky spaces you found early in the gentrification of New York City's Soho district. But, honestly, if my taste prevailed in all things, we'd all be living in Fellini's interpretation of "Satyricon."
??
Crave's menu is divided into starters, entree salads, sandwiches and entrees. See? The menu immediately communicates broader access and the crowd reflects it, too. There's plenty of purple hair amid the more understatedly outré.
??
Wayne and I started with the fried green tomatoes and the pear salad. I liked the tomatoes very much — a trio stacked with fresh mozzarella and basil, garnished with too small a quantity of green-olive tapenade, whose sourness was a great counterpoint to the creaminess of an abundant roasted red-pepper sauce. A minor complaint that could be lodged against most of the city's restaurants: The fresh mozzarella barely qualified as more than a facsimile.
??
The pear salad was not appetizing to me. Its pears tasted "spiced" like those canned peaches your grandmother uses to ruin Christmas dinner. What is better than a fresh, ripe pear uncontaminated by sweet seasonings? Of course, here too, most pear salads around town feature fruit that tastes like cardboard, so maybe this is an effort to head off that problem. Otherwise, the field greens, blue cheese and candied pecans tasted great under a red-wine vinaigrette.
??
Entrees were generally better. In fact, my braised short ribs were among the best I've sampled lately. And believe me, I've sampled a lot. They are among chefs' favorites these days, apparently. Here, the tender ribs are served over creamy jalapeño grits. There's a dense barbecue demi glace with a hint of chipotle. Then, there's the alien addition of crunchy whole baby bok choy. It's all so Korea-meets-Macon and does a threeway with Mexico.
??
Wayne's onion-crusted pork tenderloin wasn't quite as good. OK, hurrah for organic pork, cooked medium, according to the menu. Nope, it was cooked beyond medium and it was served tepid. The slices encircled a mound of garlicky mashed potatoes. Sauteed spinach and a compote — peach, cranberry and mint — were also on the plate. The latter needed more presence on a plate whose main ingredients were a bit dry.
??
Only a few desserts are offered. We opted for a custardy bread pudding. It hits the spot but lacks any eccentricity at all.
??
If I had to grade the restaurant, I'd give it a B. Like many such venues, it has good ideas and some well-executed dishes, but more attention to detail is needed. At the same time, the great prices and especially pleasant patio invite repeat visits.
??
Here and there
??
I crave good pasta all the time but I'm not always up to the ordeal of a visit to Sotto Sotto, my fave for it. Nor can I always find the time to drive to Via Elisa (1750-C Howell Mill Road, 404-605-0668). But I was happy to find Elisa Gambinio's ravioli at Whole Foods last week. The porcini mushrooms with mascarpone is delicious in the velvety pasta whose eggy taste is clear even under the heavy puttanesca sauce I used.
??
I'm sure Elisa would not approve of the puttanesca on her delicate ravioli and I have to say I don't approve of Whole Foods' indelicate price on the sauce, sold in the same case as the ravioli ...
??
Speaking of pasta, I do enjoy the penne with marinara from Metro Fresh at Midtown Promenade and I liked an argula salad I ate there recently. I have less affection for their sandwiches. Perhaps because they are made in advance, the fillings get gooey and stuck together, as was true with the cheese and mayo in London Broil on a baguette last week ...
??
Philistine Report: Well, Sampan, the too-cool-for-Atlanta gourmet Chinese restaurant near Bacchanalia, has closed. Besides the food, I'll miss the incredible mirrored décor — incredible because you could sit amid so many without watching yourself eat. Susie Wong's, the restaurant's clever bar, is a goner too ...
??
Word is that a new sushi restaurant will open in the defunct Soto space. Man, somebody has to have some major cojones to attempt sushi in the location of a restaurant that acquired a national reputation and a devoted following of locals who would endure epic waits for amazing tastes ...
??
Bill Addison, our former critic, writes to report that he has completed his two-week road-trip to his new home as junior dining critic at the San Francisco Chronicle. He is at his desk and turning his adjective-laden eyes to the city's ethnic culinary paradise ...
??
Taco of the Year: It's got to be Sundown's chicken liver taco with onions caramelized in balsamic vinegar. It was a special a few weeks ago, creating much discussion and considerable whining among people who would have done better to just shut up and eat one. Why wasn't resident Taco Nazi George telling them this?
More By This Writer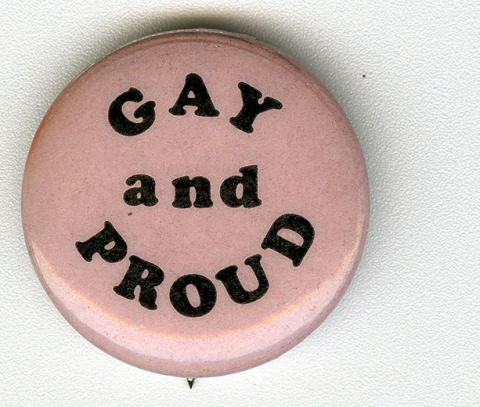 Saturday October 10, 2020 01:00 pm EDT
'The bridge from shame to pride is built of necessary anger and forgiveness' |
more...
Saturday October 10, 2020 12:50 pm EDT
Pride from a younger individual's perspective |
more...
Saturday October 3, 2020 10:26 am EDT
Not all great chefs feed humans. We'll get to that, but first I should explain that I'm not a homebody. I've always seen my psychology clients in my home office in Grant Park, but I've done most of my writing in coffee shops. I even dedicated my 400-page doctoral dissertation to the staff of the Ansley Starbucks. Now, thanks to COVID-19, I have no choice but to sit in place at home. That brings... |
more...
Wednesday September 9, 2020 09:49 am EDT
During the pandemic, treat yourself to dinner and yourself |
more...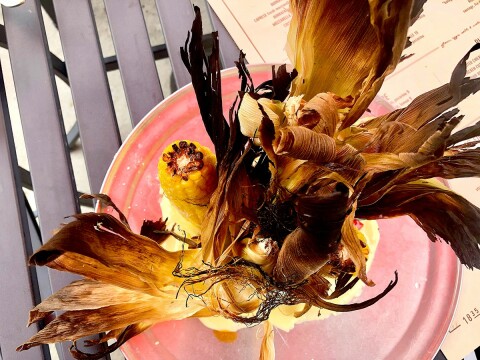 Wednesday August 5, 2020 04:44 pm EDT
It was mid-July and I had not eaten in a restaurant in four months — not even outdoors. The idea was terrifying. I imagined people huddled on crowded patios, inhaling and exhaling the coronavirus like smoke in a hookah lounge. They would all be 23 and drunk, flaunting their dolphinlike lungs and uncreased skin, or they would be escapees from nursing homes blowing kisses through fingers coated... |
more...
Search for more by Cliff Bostock
array(3) {
  [0]=>
  int(242)
  [1]=>
  int(245)
  [2]=>
  int(620)
}