Latin love
Tierra's special menus focus on Central and South American cuisines
In an economy that favors the corporate big guy over everyone else, the small restaurant owned by a chef-turned-entrepreneur is an increasing rarity. The Wal-Marting of our culinary life — hey, they're going to sell organic produce! — is well underway. That's long been true with places like Houlihan's and Applebee's, but now no "star chef" seems to be happy until he opens multiple restaurants, if only locally. I'm not saying such restaurants can't be good, but they are never consistent, owing to the necessary dependence of the founding chef on often lesser talents.
??
The "boutique" restaurant, owned and operated by a chef, isn't completely dead yet, and one I keep returning to is Tierra (1425 Piedmont Ave., 404-874-5951), which is unique in our city for offering a menu of dishes drawn from all over Central and South America.
??
The restaurant was opened by Dan and Ticha Krinsky, married chefs, in 1999. The unusual menu is a direct reflection of Ticha's background. She was born in Central America and lived all over South America before going to work in several Atlanta restaurants and private clubs. Dan, who learned the trade in San Francisco restaurants, was a chef at Sundown Café before opening Tierra.
??
Besides good food, the two offer an especially hospitable dining room. That's because one of them always manages the dining room while the other cooks. They alternate the roles weekly.
??
What I especially like about the restaurant is its frequent special menus featuring the cuisine of individual Latin nations. Recently, for example, Tierra featured a three-course meal from Uruguay (for only $25).
??
It started with pumpkin soup topped with smoky, crisp pancetta. The entree was two roasted quail "pickled" in white wine and vinegar with onions, carrots, garlic and bay leaves. They were served over rounds of polenta. Ticha explained that in Uruguay, the usual bird is squab and, she noted, they are always kept at room temperature there, whereas U.S. standards require refrigeration followed by bringing the birds to room temp before serving.
??
Uruguay, like Argentina, has a large population of Italian immigrants. This showed up clearly in the dessert, a Uruguayan version of tiramisu: lady fingers dipped in coffee, layered with whipped cream, dulce de leche and chocolate.
??
Wayne decided to dine off the regular menu and started with an intense chilled cucumber soup, followed by sautéed grouper in a Dominican coconut-lime sauce. He noted, and Ticha agreed, that the sauce was similar to a Thai penang, but without the sweet and fiery notes of the latter. The dish was served with fried plantains and rice. Dessert was sweet crepes. He paid extra to have some lime ice cream with them.
??
This week, Sept. 5-9, the restaurant will be featuring a Brazilian menu. No, they won't be serving feijoada. "The last time we tried that," Dan said, "all of the Brazilians complained that it wasn't a buffet."
??
"We do get some picky customers," Ticha agreed. "A Puerto Rican once told me that his meal was good but not like his grandmother's." But everyone keeps going back. Be sure to make a reservation.
??
Feedback
??
A regular diner at Mojito, who calls himself "a big fan of Lucy and Hilton," who used to operate Mambo, begged me to report this:
??
"I have one major complaint: I don't believe I have ever encountered such poorly trained servers at any restaurant that has managed to survive more than a year. They don't know the menu, much less the wine list. They do not know how to pour a bottle of wine. At dinner last night, I had to instruct the waiter on how to open and pour the wine — something he should have known, particularly for a $54 bottle of wine. I am concerned they will fail unless there is a marked improvement in the quality of the service."
??
Steve Harper of Alpharetta has found a new vegetarian spot:
??
"My partner, who is vegetarian, and I had dinner at Thai Vegetarian in what we are calling 'Bohemian Roswell': Green Street, near downtown Roswell. There is a block or two with Greenwood's, Swallow at the Hollow and this Thai veggie place, which was quite good.
??
"I had my doubts when we entered on a Monday night at 7:15 and were the only patrons, but it was a nice surprise. We tried an appetizer the proprietor described as Crab Rangoon made with spinach instead of the crab. Five bites of lightly fried, almost delicately crunchy, creamy goodness with a spicy/sweet sauce.
??
"Ken was beside himself at finally getting to try Thai coconut soup, made with a vegetable stock instead of the usual chicken base, and this was a good example of the dish. Ken's entree was Massaman tofu, and I tried Pad Thai with tofu, both enjoyable representations of those dishes with lightly fried, silken tofu instead of the usual chicken or shrimp. We noticed that silken is the only tofu option here, though they do it well.
??
"The very likable young woman who owns the place said business had been sparse, as we observed. Send some of your Roswell/North Fulton veggie readers her way."
??
I've gotten the usual avalanche of mail following my most recent account of my visit to Popeye's on Boulevard at Ponce. Many readers shared similar horror stories of bad service, but a few recommended I travel to locations in the burbs for better service. When I get that hooked on fried chicken, please shoot me.
??
I love this account from Chris Moedijo of Athens, which perfectly describes the usual greeting at the Boulevard Popeye's:
??
"I've shared similar service at the Popeye's in Athens. Instead of the customary 'What would you like?' or 'How are you?', I was greeted (and I use that term very loosely) with a curt 'What?'. Not even deigning to look at me, the person at the counter instead stared over my shoulder, captivated by something in the distance. I could go on, but trust me — bad service from Popeye's is not limited to the Atlanta area."
More By This Writer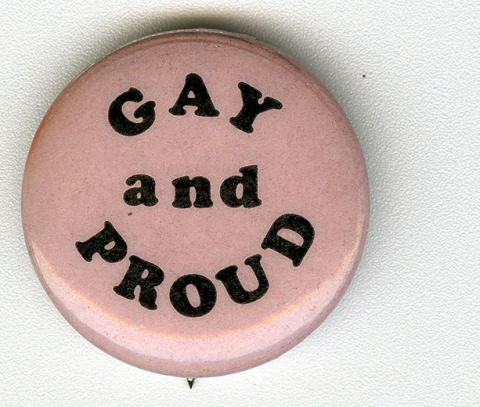 Saturday October 10, 2020 01:00 pm EDT
'The bridge from shame to pride is built of necessary anger and forgiveness' |
more...
Saturday October 10, 2020 12:50 pm EDT
Pride from a younger individual's perspective |
more...
Saturday October 3, 2020 10:26 am EDT
Not all great chefs feed humans. We'll get to that, but first I should explain that I'm not a homebody. I've always seen my psychology clients in my home office in Grant Park, but I've done most of my writing in coffee shops. I even dedicated my 400-page doctoral dissertation to the staff of the Ansley Starbucks. Now, thanks to COVID-19, I have no choice but to sit in place at home. That brings... |
more...
Wednesday September 9, 2020 09:49 am EDT
During the pandemic, treat yourself to dinner and yourself |
more...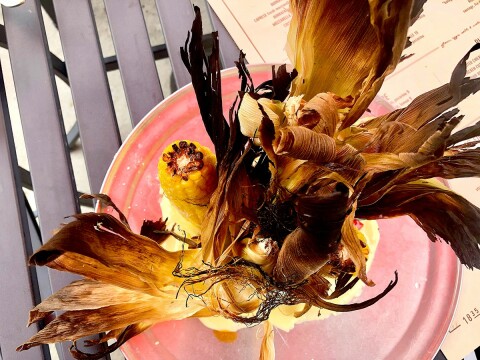 Wednesday August 5, 2020 04:44 pm EDT
It was mid-July and I had not eaten in a restaurant in four months — not even outdoors. The idea was terrifying. I imagined people huddled on crowded patios, inhaling and exhaling the coronavirus like smoke in a hookah lounge. They would all be 23 and drunk, flaunting their dolphinlike lungs and uncreased skin, or they would be escapees from nursing homes blowing kisses through fingers coated... |
more...
Search for more by Cliff Bostock
array(3) {
  [0]=>
  int(242)
  [1]=>
  int(245)
  [2]=>
  int(620)
}