Deep South
SAGA brings new meaning to the term 'intercontinental'
A few weeks ago, in my review of Spice, I mentioned Waly Fay, a fascinating Parisian restaurant that blends Senegalese, New Orleans and classic French cooking. It's a sensible fusion, since Senegal and New Orleans were both settled by the French.
??
But what are we to make of a restaurant that blends South African and Southern American cooking? The only thing the two regions seem to have in common is the geographic position they occupy on their separate continents. But I was anxious to try SAGA (1100 Crescent Ave., 404-872-0999) because one of my favorite chefs, Drew Van Leuvan, is chef at the restaurant owned by Sean Lupton-Smith, a native of South Africa.
??
SAGA, whose name derives from the abbreviations for South Africa and Georgia, is located in the space vacated by Staley's Grace. That rather bizarre restaurant called itself both a bistro and an art gallery. One thing's for certain: SAGA, although it retains the basic interior architecture of its predecessor, has a lot more eye appeal. Reds and golds are mixed with blues and there's plenty of pleasing art.
??
Van Leuvan's recent résumé is rather frenetic. After independently providing pasta to area restaurants, he became chef at Toast, where his talent for kinky but unostentatious fusion quickly drew attention. Then he was hired as chef of Spice when Paul Albrecht left to open his own restaurant. Before he could barely produce a new menu there, he was replaced by Marvin Woods and landed at Woodfire Grill as a pastry chef. Now he's heading the kitchen at SAGA. So you better hurry. By this time next week, he might have already changed jobs twice.
??
The restaurant had been open barely a week when I visited, so consider this a first impression. While the restaurant's main dining room wasn't busy, a large birthday party was occurring in a private dining room, so I think the kitchen was sufficiently taxed to give a reasonable idea of quality of service and food preparation.
??
A casual reading of the menu will not reveal much that looks South African. Our server, Cherae, explained that the influence was often subtle. Thus, she said, an appetizer of chicken livers is on the menu because South Africans love them. But they are here fried in cornmeal and served with rosemary, bacon and an apple cider, instead of grilled as they would be in Capetown. The livers are luscious, giving Floataway Café's version stiff competition.
??
We also tried the day's "potjie," a concoction cooked in a cast-iron pot. On the day of our visit, the appetizer was a blend of mushrooms and fagioli with an au gratin topping. It was a great wintertime dish.
??
Finally, we ordered as a third starter the South African antipasto plate. This featured several cured meats — biltong and droe wars — that Cherae compared to prosciutto. We compared them to Slim Jims and beef jerky. Honestly, the taste was pleasant, but the sausage-shaped biltong was far easier to eat than the droe wars that had us feeling like cows chewing their cuds. Also on the plate was a thin slice of a curiously marbled and mild cheddar topped with some arugula. Bits of chewy apple pate were also on the plate. "Chewy" is the operative word for this dish.
??
Wayne ordered as an entree the South African kingklip, a fish similar in flavor and texture to grouper, perhaps even more tender. It was cooked until the skin was crispy and served in a bowl with a spoon-demanding basquaise of peppers, garbanzo beans and potatoes. Pancetta finished out the dish.
??
I selected prawns grilled in the South African hot sauce called peri peri. At $31, the three giant prawns are the second-most-expensive dish on the menu. Eating the monsters is a messy undertaking and doesn't yield much besides tail meat. But the naturally sweet juices of the prawns were a bracing contrast to the spicy peri peri sauce. The prawns' meat was tender — at least in the case of two. The third prawn was a tiny one whose tail meat had been removed and was quite overcooked. At more than $10 a prawn, that's not cool.
??
The prawns were served over a vinegar lentil salsa with haricots verts and shaved fennel, the kind of eccentric combination one expects from Van Leuvan. I should add that our meal began with an amuse bouche of a tiny fingerling potato stuffed with tarragon aioli. Before dessert we were given a taste of buttermilk panna cotta with goat cheese and apple gelee.
??
For dessert, we ordered the "peppermint crisp mousse." It was probably the only disappointment of the evening. I'm not sure why the word "crisp" is included in the description, because we only encountered the textures of gooey mousse and white chocolate pudding over a thin layer of chocolate buttermilk cake.
??
Service at the restaurant is excellent. Cherae, herewith declared Waitron of the Week, knew the menu in detail and made great recommendations. She turned out to be a CDC employee like Wayne but waits tables, too, she said, "because I like to shop." The rest of the staff was also attentive.
??
SAGA is also open for lunch. If Van Leuvan sticks around, this should turn out to be a real winner.
??
Here and there
??
My latest favorite cheap eat is the linguine with marinara and meatballs at Grant Central in Grant Park. It's only $7. If, like me, you don't like your pasta drowning in sauce, you might want to ask them to go light on the marinara. ...
??
A friend raves about the new Five Guys Famous Burger and Fries at Edgewood District on Moreland Avenue. The chain already has several locations in Atlanta, but it often wins "best burger" awards in other cities. ...
??
Shaun Doty's new restaurant, Shaun's, may be open by the time you read this. Located at 1029 Edgewood Ave., in the original location of Deacon Burton's, the restaurant will feature the signature cuisine Doty has developed in earlier tenures at MidCity Cuisine and Table 1280. Since the opening is unclear, call 404-577-4358 before making a trip there.
More By This Writer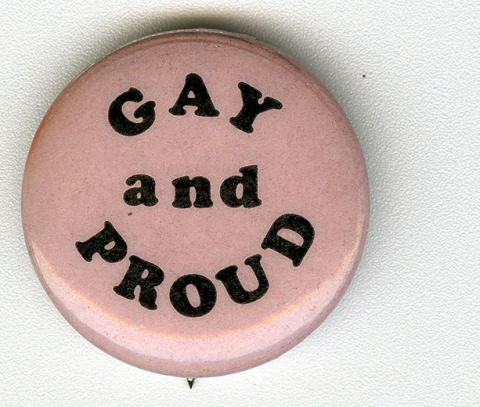 Saturday October 10, 2020 01:00 pm EDT
'The bridge from shame to pride is built of necessary anger and forgiveness' |
more...
Saturday October 10, 2020 12:50 pm EDT
Pride from a younger individual's perspective |
more...
Saturday October 3, 2020 10:26 am EDT
Not all great chefs feed humans. We'll get to that, but first I should explain that I'm not a homebody. I've always seen my psychology clients in my home office in Grant Park, but I've done most of my writing in coffee shops. I even dedicated my 400-page doctoral dissertation to the staff of the Ansley Starbucks. Now, thanks to COVID-19, I have no choice but to sit in place at home. That brings... |
more...
Wednesday September 9, 2020 09:49 am EDT
During the pandemic, treat yourself to dinner and yourself |
more...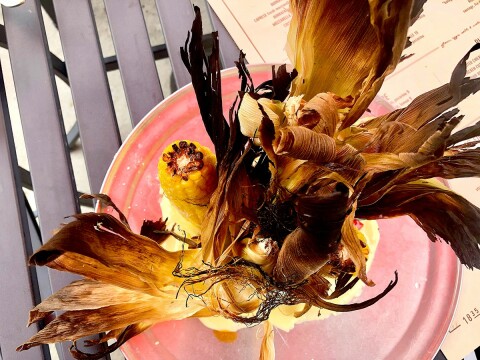 Wednesday August 5, 2020 04:44 pm EDT
It was mid-July and I had not eaten in a restaurant in four months — not even outdoors. The idea was terrifying. I imagined people huddled on crowded patios, inhaling and exhaling the coronavirus like smoke in a hookah lounge. They would all be 23 and drunk, flaunting their dolphinlike lungs and uncreased skin, or they would be escapees from nursing homes blowing kisses through fingers coated... |
more...
Search for more by Cliff Bostock
array(3) {
  [0]=>
  int(242)
  [1]=>
  int(245)
  [2]=>
  int(620)
}