L.A. in Midtown
Fresh to Order brings the West Coast to the Spire
I can't count the people who have urged me to visit Fresh to Order, a new café in Midtown's Spire Building (860 Peachtree St., 404-593-2222). Most of them have been people living in lofts and condos in that area of town where the Krystal, once a tranny hangout, is now a Starbucks.
??
The Spire itself replaces the Atlanta Cabana, a hotel that launched the career of the developer of Caesar's Palace. We are talking mirrors, fountains and statuary — and cheap rooms for staggering back to after a night across the street at Backstreet, which is also gone.
??
Although I remain nostalgic for the rococo modernism of the Cabana, Fresh to Order is a great-looking space. The first words that come to mind when you walk through the door are "Los Angeles." It's a glitzy semi-circular space with an open kitchen, lots of windows, warm lighting and a menu that reminds me of the early days of Wolfgang Puck Express in L.A. I'm not talking about the particular food — there are no pizzas — so much as its trendy style.
??
But Wayne and I were immediately confused by the menu. You order at a bar in front of the kitchen. We failed to read the sign that says "Pick out a yummy panini, salad or 3⁄4 plate."
??
"Where are the full plates?" Wayne asked.
??
"Three-quarters compared to what?" I asked.
??
The girl at the register smiled and said nothing. I looked at my shoes, feeling like I'd just driven in from Tobacco Road.
??
So, we assumed salad or a soup was a starter which you follow with a panini or one of the mysterious 3⁄4 plates. We ended up with a huge amount of food that defied the restaurant's mission of providing a good meal for less than $10.
??
How was it? Pretty good for the most part.
??
Wayne's "wedge salad," featuring chopped iceberg lettuce, gorgonzola cheese, bacon bits, tomatoes and scallions, topped with five shrimp for an extra charge of $3.99, was my favorite. It was served, like most everything here, on a long rectangular plate, more like a tray. There are other "world famous salads," such as spinach-peach and a classic Caesar, and more extras, like grilled salmon, tuna, tofu and chicken. Make no mistake. These salads are big enough for a meal if you're an ordinary eater.
??
My own starter was a bowl of chicken-tortilla soup, a decent version with more veggies and chicken than is usual. I also got one of the "amazing panini sandwiches." I chose the one made with grilled flank steak, roasted peppers, bleu cheese, caramelized onions, baby greens and horseradish aioli. Although I would prefer the bread grilled longer and less gooey stuff dripping from it, it was tasty.
??
Wayne also ordered the calamari 3⁄4 plate. I had finally come to the conclusion that the restaurant must mean to suggest the same thing that the Spanish do with their "media ración" — more than a tapa but less than a full serving. But when the generously laden plate came to the table, I decided they were simply catering to Midtowners' need to think they are losing weight while they stuff their faces.
??
The calamari was tender, as advertised, and I enjoyed the addition of fried lemon slices. But the squid's coating was soggy for the most part.
??
There are no desserts — just a broad selection of chocolate bars. Service is excellent.
??
Here and there
??
I mentioned in last week's column that a friend has been raving about the new Five Guys Famous Burgers and Fries in the Edgewood Retail District (1253 Caroline St., Suite 100, 404-688-6474).
??
In the online comments section after my column, reader Patrick Loomis objected vociferously: "I do not understand how anyone who knows anything about burgers and fries can possibly think this place is on a par with some of our local burgers. And the fries: at almost $4 an order, using fresh Kennbuck potatoes, correctly frying them first at low temp, then crisping them at high temp, only to then dump them in Styrofoam containers where they steam themselves into a limp mass. What a waste of good oil! The burger meat was mediocre, especially considering it was freshly ground, and the buns were Wonder Bread and literally disappeared moments after we began to eat."
??
I'm quoting Patrick because my own visit last week produced the same reaction. Among the places you can get a far better burger are the Earl, Ann's Snack Bar, Dakota Blue and the Vortex.
??
I did not have the same experience with the fries. I found them crispy and better than average, but I bet if you carry them home in the Styrofoam cup, they'll do just what Patrick says. In any case, the burger was surprisingly unappetizing for all the prizes it has won in other cities. It was just a step above typical fast food to my taste. ...
??
Sweet Lowdown, an upscale Southern restaurant by the owners of Fuego will open soon in Midtown. ... A weeknight visit to Las Palmeras on Fifth Street provided the usual best Cuban meal in town. The masitas de puerco, my fave, and the fried chicken, Wayne's fave, never fail to satisfy. I did find the prices significantly elevated and the server confirmed my observation, but noted it was two years late. ...
??
I brunched at Watershed last Sunday and I am officially on my knees begging chef Scott Peacock to develop some new dishes. Everything on the menu is delicious, but I need something new! ...
??
Hardy Wallace wrote to complain about Spice:
??
"My girlfriend and I went to Spice to give Marvin Woods a shot. We had been there about three years back under someone else and were disappointed. Since Spice was participating in the Midtown Shop/Dine week, I tried the prix fixe menu. Duck salad tasted like brine and was tough. The salmon was overcooked and was served over Israeli couscous (salt was the only flavor), and dessert featured an overcooked brownie. We found the vegetable empanadas lifeless. And the vegetable gumbo was the most disappointing of all in that it tasted like Campbell's vegetable soup: no spice, no flavor, just salt. We grabbed food afterwards at the Vortex."
More By This Writer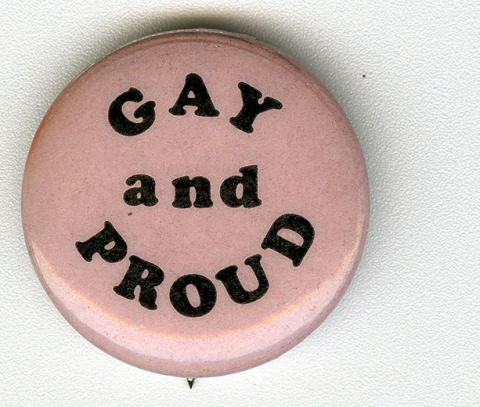 Saturday October 10, 2020 01:00 pm EDT
'The bridge from shame to pride is built of necessary anger and forgiveness' |
more...
Saturday October 10, 2020 12:50 pm EDT
Pride from a younger individual's perspective |
more...
Saturday October 3, 2020 10:26 am EDT
Not all great chefs feed humans. We'll get to that, but first I should explain that I'm not a homebody. I've always seen my psychology clients in my home office in Grant Park, but I've done most of my writing in coffee shops. I even dedicated my 400-page doctoral dissertation to the staff of the Ansley Starbucks. Now, thanks to COVID-19, I have no choice but to sit in place at home. That brings... |
more...
Wednesday September 9, 2020 09:49 am EDT
During the pandemic, treat yourself to dinner and yourself |
more...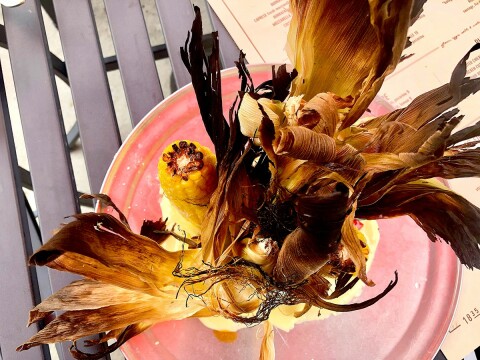 Wednesday August 5, 2020 04:44 pm EDT
It was mid-July and I had not eaten in a restaurant in four months — not even outdoors. The idea was terrifying. I imagined people huddled on crowded patios, inhaling and exhaling the coronavirus like smoke in a hookah lounge. They would all be 23 and drunk, flaunting their dolphinlike lungs and uncreased skin, or they would be escapees from nursing homes blowing kisses through fingers coated... |
more...
Search for more by Cliff Bostock
array(6) {
  [0]=>
  int(1)
  [1]=>
  int(149)
  [2]=>
  int(105)
  [3]=>
  int(242)
  [4]=>
  int(245)
  [5]=>
  int(620)
}