Theater Review - Rights and lefts
Left Hand Singing remembers Freedom Summer and aftermath
One play isn't big enough for everything Barbara Lebow addresses in The Left Hand Singing. The play introduces us to three idealistic college students preparing to embark on an African-American voter registration drive during the Mississippi "Freedom Summer" in 1964. And it also shows how their parents react in the days and years following the students' unsolved disappearance that summer.
The Left Hand Singing gives credible details of three disparate families brought together by youthful ideals and then terrible tragedy: Jewish New Yorkers, poor African-Americans from Alabama and well-heeled white Protestants from North Carolina. Local playwright Barbara Lebow explores the family and political pressures that turns youths into activists, the process of grieving, the procedure of high- profile missing persons cases and the forces that both unify minority groups and cleave them apart.
To accommodate such a wealth of material, Lebow essentially offers two plays in one, each with its own dramatic unities. The Left Hand Singing, currently staged at Jewish Theatre of the South, cuts back and forth between the students and their parents, and the latter story proves significantly more compelling than the former.
The most commanding part of the set is the dorm room shared by Honey Johnson (Kathi Gibbs) and Linda Winnick (Ariel de Man), adorned with requisite Beatles and Che Guevara posters. The girls both need to study for finals, but Linda and upperclassman John Partridge (Hugh Adams), a Kennedy-inspired Southerner, encourage Honey to join them for the upcoming summer in Mississippi.
Their conversation takes place over a few hours on a single night, while the plot thread of the parents spans three decades. We meet Maddy Johnson (Elisabeth Williams Omilami), Bea Winnick (Marianne Fraulo) and the Rev. John Partridge (Allen O'Reilly) in a Mississippi sheriff's office in August, the day after their children have gone missing. Their concern for the young ones erase their differences in race, region and religion.
Mixing short scenes and monologues, Lebow follows the parents through the nightmarish ordeal: At a press conference they hold up photos of their children and deny the publicity-seeking hoax. Maddy and Bea grow particularly close, bonding over such moments as packing their daughters' belongings, or when Bea describes seeing Martin Luther King speak at a New York synagogue.
The play's most peculiar character is John's wife Claire (Holly Stevenson), an unstable Southern matron whose grief for her lost son brings about a nervous breakdown. There's a bit too much Tennessee Williams in Claire's scenes, with John at one point strangely comparing her to Lot's wife, of pillar- of-salt fame. But Stevenson gives a powerfully affecting performance, her genteel manners only honing the woman's rage and resentment to a fine point.
Directed by Frank Wittow, The Left Hand Singing finds complex truths in the lives of the parents, who become advocates for the civil rights causes to which their children were dedicated. Omilami and Fraulo are especially effective when the ideals of the 1960s give way to the fragmentation and cynicism of subsequent decades, and friction develops in the two women's friendship.
When the play repeatedly returns to the dorm room, your heart sinks a bit. But it's not that the scenes with the students are so bad. Honey and Maddy chat credibly about boys and their majors, clown around play-acting precociously and debate matters of political import. Jewish Linda tells Honey that she wants to oppose Southern racists because "They're your Nazis."
"Yours, too," Honey replies.
There's plenty of pathos in seeing the young people's strong feelings when we know their fates will not be happy. But the play simply gives us much more of them than we need, and the real-time pace in the dormitory scenes feels draggy compared to the fast- forward structure of the parents' scenes, which feel far more self-sufficient as drama.
Nevertheless The Left Hand Singing offers a rich perspective on the motivations of America's civil rights activists, personalizing a grim chapter of our past without making any of its self-sacrificing characters into plastic saints. By crafting vivid, three- dimensioned characters, Lebow makes history come alive far more credibly than any TV special or textbook.
The Left Hand Singing plays through Feb. 17 at Jewish Theatre of the South, Marcus Jewish Community Center of Atlanta, 5342 Tilly Mill Road, Dunwoody, with performances at 8 p.m. Thurs. and Sat. and 3 and 7 p.m. Sun. $20-$24. 770-368-7469.??
More By This Writer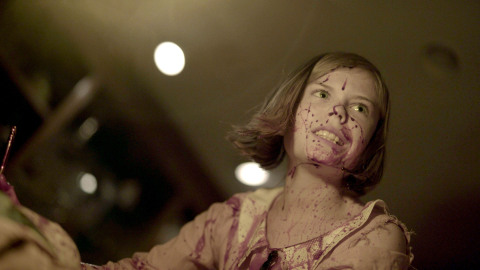 Saturday November 2, 2019 01:08 pm EDT
Indie film event unites Atlanta horror fans while HBO's locally produced series deconstructs superhero genre |
more...
Wednesday September 25, 2019 11:25 am EDT
Atlanta's 32nd annual LGBTQ event presents films with urgency |
more...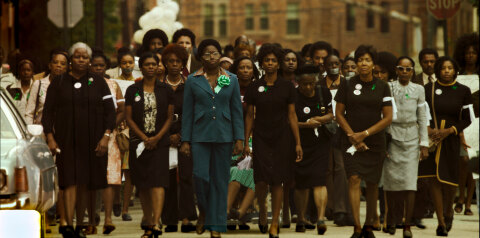 Tuesday September 3, 2019 11:46 am EDT
Revisiting The Atlanta Child Murders |
more...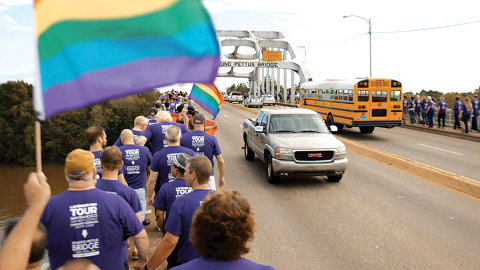 Thursday August 1, 2019 05:02 pm EDT
The season gets cool with local film productions, festivals, and more |
more...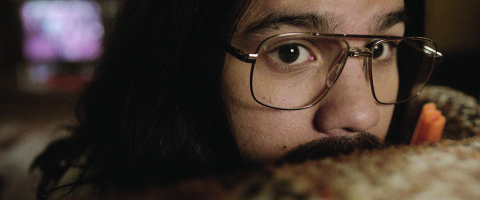 Friday July 5, 2019 01:57 pm EDT
Are we seeing a golden age of short films? |
more...
Search for more by Curt Holman