Theater Review - Caged bird sings
7 Stages' Hush riffs on Blind Tom Wiggins
Blind Tom Wiggins, the central character in 7 Stages' Hush, was exceptional in uncountable ways. A sightless and probably autistic slave born in Georgia, he was also an internationally famed pianist, composer and mimic of sound effects. His life gives a new point of view to the exploitations of American slavery: His Confederate owner got rich off Tom's talent even after the Civil War, as the white family retained legal guardianship. At one point, Hush calls Tom the one slave Lincoln didn't free.
Blind Tom is a compellingly strange figure of 19th-century history and music, and Hush is never more engrossing than when it stays close to the facts of Tom's story. But the play doesn't take an approach to the material, instead offering a kaleidoscopic meditation on Blind Tom from a 20th-century perspective, loading the play with meta-theatrical frills that distract more than they enrich.
Hush has the subtitle "Composing Blind Tom Wiggins," but "deconstructing" or "improvising" may be more appropriate verbs. Like a bebop jazz musician, 7 Stages playwright-in-residence Robert Earl Price riffs on the events of Tom's life and what they say to the current state of music and race relations. Directed by Del Hamilton, the production prominently uses white curtains, on which are projected archival photos and elliptical video images of Michael Anthony Tatmon as Tom in action.
Tom, who had a childlike demeanor and had difficulty walking and speaking, was treated more like a performing oddity than a musician of accomplishment, and at times Hush consequently imitates a carnival act: "Just a nickel to hear a Negro speak Latin!" Eugene Russell plays Tom's internal voice and narrator as a kind of carnival barker, while members of the ensemble occasionally play minstrel show performers or boorish audience members in white noses.
In between, the play offers impressions of Tom's life as the son of slaves (Shontelle Thrash and Neal Hazard) and property of Southerners, with Barry L. Anbinder as a heartless Confederate general and Rebecca Dutton as the sympathetic but ineffectual daughter who introduces Tom to music. In Hush's most quiet and moving moments, Tom's father talks about his failed escape attempts while Tom, with his indiscriminate attraction to sound, is enraptured by his father's gift of a rattling cane.
Hush has a huge challenge in dramatizing a character who's nearly unable to communicate in conventional ways. In part the play wants to present the world as Tom perceives it, as noises to be heard, echoed and reinterpreted. There are haunting moments depicting Tom in his own world. At one point he explores different rhythms while draped in chains, and Tatmon's grinning, swaying demeanor almost imperceptibly shifts from joy to despair.
The text includes intriguing contemporary perspectives on Tom, and Tatmon gives an emotionally charged reading of Langston Hughes yet-to-be-written poem, "A Dream Deferred." But the modern material also can be confusing and overused, as when the show makes references, with vague intentions, to other blind African-American musicians like Ray Charles and Stevie Wonder. Many of the actors deliberately give gratingly, cartoonish performances, especially when playing aristocratic Southerners and curiosity-seeking spectators, taking obvious ideas — slavery was an evil institution — and presenting them in even more obvious ways.
Commendably, Hush avoids offering the kind of uplifting conclusion you find in works about music and mental illness (the movie Shine comes to mind). Instead of settling for the notion that indentured Tom was otherwise free in his music, the play asserts that he was a tragic figure, unable to understand the extent of his bondage, with no chance to take full advantage of his gift. Hush maintains that Tom was a puppet his entire life, even attaching huge marionette strings to Tatmon near the end. At such times Hush has images to haunt you, like a tune that won't get out of your head.
Hush plays through March 10 at 7 Stages, 1105 Euclid Ave., at 7:30 p.m. Wed.-Thurs., 8 p.m. Fri.-Sat. and 5 p.m. Sun. $15-$20. 404-523-7647.??
More By This Writer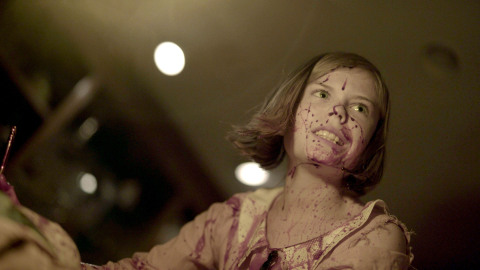 Saturday November 2, 2019 01:08 pm EDT
Indie film event unites Atlanta horror fans while HBO's locally produced series deconstructs superhero genre |
more...
Wednesday September 25, 2019 11:25 am EDT
Atlanta's 32nd annual LGBTQ event presents films with urgency |
more...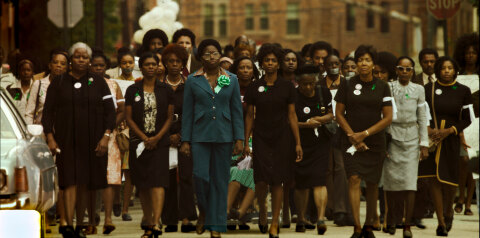 Tuesday September 3, 2019 11:46 am EDT
Revisiting The Atlanta Child Murders |
more...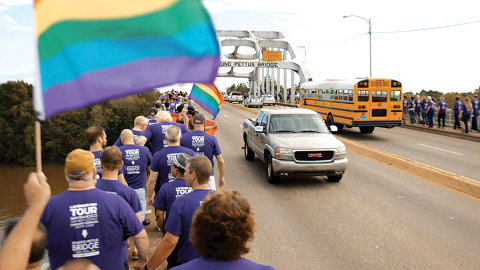 Thursday August 1, 2019 05:02 pm EDT
The season gets cool with local film productions, festivals, and more |
more...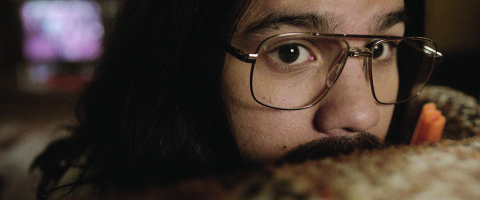 Friday July 5, 2019 01:57 pm EDT
Are we seeing a golden age of short films? |
more...
Search for more by Curt Holman