Theater Review - Harlequin romance
Alliance plays an inventive but chilly Game
The Alliance Theater's production of the nearly 300-year-old play The Game of Love and Chance is perfectly ingenious, but there's the rub. Directed by the lauded Jon Jory, late of the Actors Theatre of Louisville, the show's very ingenuity can interfere with its comedy, as it goes for cerebral artistry over belly laughs.
Marivaux isn't as well-known as fellow French playwright Moliere, but The Game of Love and Chance offers a comic premise so clever it's striking that neither Moliere nor Shakespeare ever hit upon it themselves. Spoiled Sylvia (Julia Dion) has been betrothed to wealthy Dorante, whom she's never met. Worrying about men who are charming in public yet beastly in private, Sylvia disguises herself as a chambermaid to observe him and take stock of his true character during his first visit to her father's estate.
Unbeknownst to her, Dorante (Christopher Baker) has the same idea and arrives masquerading as his own valet. The two overlapping schemes also involve Sylvia and Dorante's real servants, Lisette (Michelle Six) and Harlequin (David Pichette), who impersonate their masters. More earthy than actual aristocrats, they try to be sophisticates and make an insincere show of wooing until they begin to be genuinely drawn to each other. Simultaneously "downstairs," Sylvia and Dorante begin to fall in love with each other as "servants."
Marivaux's premise permits many clever permutations, as you have the real employers as inept workers, bristling at having to take orders for a change. And each person in the two couples frets at how love outside their station is forbidden, and if they follow their hearts, someone is bound to be disappointed at the reality. Marivaux pays close attention to the gulf between the upper and lower classes, and how the moneyed can lose everything if they marry the wrong person.
Set in 1920s Paris, The Game of Love and Chance's elegant physical production may be overly filled with imaginative quirks. For almost the entire running time the stage is shared by three silent servants, identified as "Commedia" in the program and played by Pamela Gold, Patty Foster and Jennifer Smiles. Wearing harlequin-style pajamas the same pale gray color as the set, they move the props and attend the other characters, listening intently and striking the poses of ballerinas.
At first, watching them flutter around between scenes, the Commedia seem too twee for words. But after the first hour they begin to grow on you, and you can appreciate the complexity of their light choreography and how smoothly they move among the actors.
Marivaux's material could be treated as a door-slamming farce, but Jory gives the play almost no doors to slam: Characters mostly enter and exit from behind panels that glide from one side of the stage to the other. Such props as green conical topiaries suggest, in an abstract way, the aristocrat's luxurious lifestyle. And while comedy usually has bright, sunny lighting, Adam Silverman's design is more soft, even shadowy, as if illuminating a much more somber work.
It's all very artful and smooth, but not "funny-ha-ha." At times the cast seems rather stranded on the set, forced to rush to a designated spotlight for asides to the audience. A few jokes are oddly conceptual, as when Harlequin, forcing himself to make a confession, wipes his face with a handkerchief on which are written the words "This is very difficult."
But Pichette's Harlequin is himself very funny, giving the play a jolt of adrenaline whenever he takes the stage. Pichette has the exaggerated facial expressions and body language of a classic silver screen character actor. Admiring Lisette-as-Sylvia, he exclaims, "I should prostrate myself before you," and when she unexpectedly says, "Why don't you?" he's taken aback, then grudgingly sinks to the floor like a marionette with its strings cut.
Pichette's Harlequin very nearly goes over the top, and it's a relief that the rest of the cast doesn't try to match him. Jeff Portell, who often plays strapping good ole boys, is cast amusingly against type as Sylvia's fey brother. Dion can make Sylvia amusingly flighty — she's driven to distraction when she thinks she's falling for a real valet, sloppily applying her own makeup, or chopping lettuce heads with two huge cleavers.
Game feels like it's gone into extra innings by the time it sorts itself out, and likable though Dion and Baker may be, they seem to endlessly work the same ground as to whether the characters will eventually hook up. Even so, Jory arranges them in lovely places, as when Sylvia pushes herself in a swing almost out to the front row of the audience. Still, despite its droll story and thoroughly thought-out production, The Game of Love and Chance can be a sweet but chilly experience, one that engages the head more than the heart.
The Game of Love and Chance plays through March 10 at the Alliance Theatre, Woodruff Arts Center, 1280 Peachtree St. Tues.-Fri. at 8 p.m. Sat. at 2:30 and 8 p.m. Sun. at 2:30 and 7:30 p.m. $18-$57. 404-733-5000.??
More By This Writer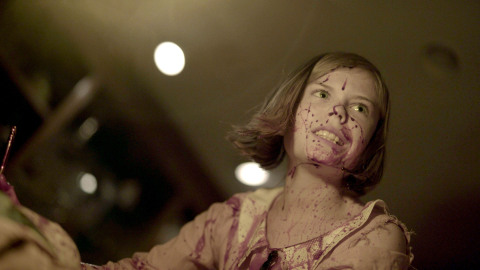 Saturday November 2, 2019 01:08 pm EDT
Indie film event unites Atlanta horror fans while HBO's locally produced series deconstructs superhero genre |
more...
Wednesday September 25, 2019 11:25 am EDT
Atlanta's 32nd annual LGBTQ event presents films with urgency |
more...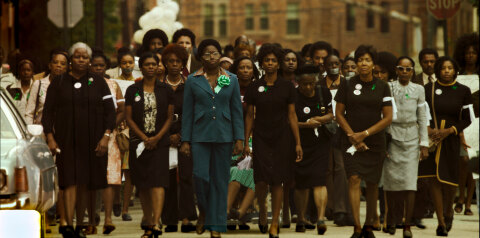 Tuesday September 3, 2019 11:46 am EDT
Revisiting The Atlanta Child Murders |
more...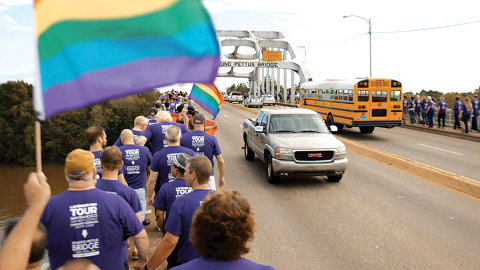 Thursday August 1, 2019 05:02 pm EDT
The season gets cool with local film productions, festivals, and more |
more...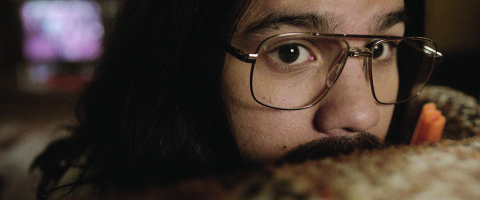 Friday July 5, 2019 01:57 pm EDT
Are we seeing a golden age of short films? |
more...
Search for more by Curt Holman