Theater Review - A beautiful math
Elegant Proof fuses intellect and emotion at the Alliance
The Chicago residence that gives David Auburn's Proof its setting has the atmosphere of a haunted house. The Alliance Theatre production, directed by Susan V. Booth, features moody string music and a silhouetted face frequently framed in an upper window. The home's owner, a brilliant, unstable mathematician named Robert (William Bogert), has just died, and at times it seems that his ghost has yet to vacate.
But his acerbic daughter Catherine (Susan Pourfar) and the Hyde Park home itself aren't just overhung with memories of Robert. They're also haunted by his ideas, the revolutionary ones that transformed mathematics as well as the nonsensical ones that dominated his declining years. Proof keeps returning to two questions: Has Catherine inherited his genius? And if so, has she also inherited his madness?
In association with the Repertory Theatre of St. Louis, the Alliance presents an elegant production of Auburn's eloquent script, a Pulitzer winner that's amusing, brainy and heartfelt while making surprisingly few demands on its audience.
With her 25th birthday and her father's funeral occurring simultaneously, the play finds the young woman brooding on the back porch. The house has an invited but unwanted intruder in a former student named Hal (Brik Berkes), who's sorting through Robert's effects. The late professor left scores of composition books filled with meaningless blather, but Hal hopes to find something in them lucid enough to be worth publishing.
While rebuffing Hal's friendly gestures, Catherine also has to deal with her sister Claire (Rhoda Griffis), a smothering, judgmental do-gooder, who returns for the funeral. With plans to sell the house and bring Catherine back with her to New York, Claire functions as the play's villain. She could easily be made a caricature of nasal, bourgeois complacency, but Griffis keeps her nuanced enough to be fully dimensional.
Proof proves to be a frequently funny play, with witty observations about the extreme personalities of "math geeks" and gallows humor about the mentally ill: Pourfar makes delightful use of Catherine's frequently profane one-liners. But the young actress — who in the play's flashback scenes seems scarcely out of high school — reveals a sensitivity under her sourness, as if Catherine has clung to the touchy ill-temper of adolescence throughout the years of caring for her sick father.
The title builds on the meaning of the word "proof" as both verifiable evidence and as those sets of axioms and assumptions that assert mathematical principles. The crux of Act Two involves a landmark proof discovered in Robert's effects, with Catherine, Hal and Claire arguing its authenticity and implications.
With four characters, a single set and a nearly airtight structure, the play itself is as efficient as a mathematical proof. Auburn's dialogue is realistic enough that the play never becomes dialectic, even when it ventures into heady material. But the playwright and the director each may be a little too protective of the characters. Given the potential for pain that mental illness can inflict on a family, the play's situations rarely seem as fraught with danger as they could, with the characters kept in zones of safety.
Bogert's Robert stays kindly even while lapsing into delusion and is wont to exclaim lines like "1,729 — great number!" But in flashbacks, his genial woolgathering gives way to tragic obsessiveness. The play's most affecting moment has Catherine reading a passage from her father's notebook and revealing not mathematical equations but a surreal passage like the verbal equivalent of one of Escher's hypnotic paintings.
Compared to other recent hit scripts, Proof isn't as cerebral as Wit or as politically provocative as Spinning Into Butter. While the least challenging of the three plays, it's also the most accessible, and if you're seeking an example of how theater offers the fusion of intellect and emotion, David Auburn's play provides living proof.
Proof plays through April 21 at the Alliance Theatre, Woodruff Arts Center, 1280 Peachtree St. Tues.-Fri. at 8 p.m. Sat. 2:30 and 8 p.m. Sun. 2:30 and 7:30 p.m. $18-$57. 404-733-5000.??
More By This Writer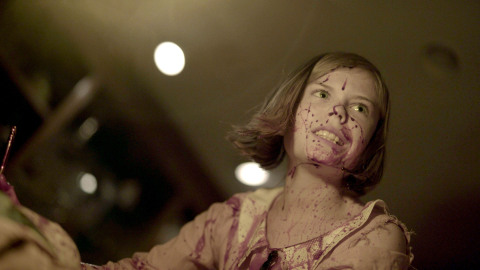 Saturday November 2, 2019 01:08 pm EDT
Indie film event unites Atlanta horror fans while HBO's locally produced series deconstructs superhero genre |
more...
Wednesday September 25, 2019 11:25 am EDT
Atlanta's 32nd annual LGBTQ event presents films with urgency |
more...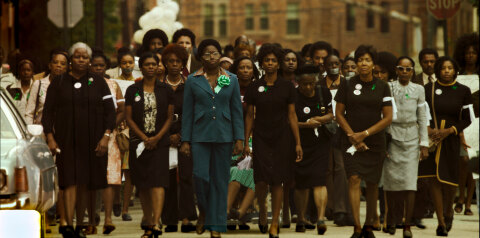 Tuesday September 3, 2019 11:46 am EDT
Revisiting The Atlanta Child Murders |
more...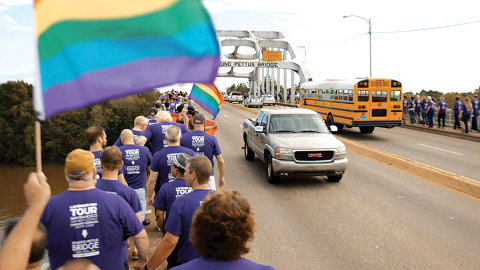 Thursday August 1, 2019 05:02 pm EDT
The season gets cool with local film productions, festivals, and more |
more...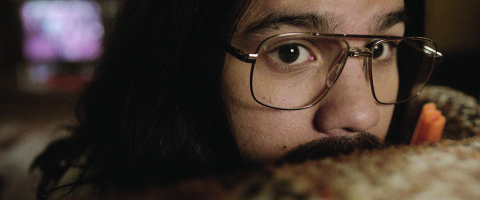 Friday July 5, 2019 01:57 pm EDT
Are we seeing a golden age of short films? |
more...
Search for more by Curt Holman