Theater Review - Fingertips' funny shorts stand on the shoulders of Giants
Speed is of the essence in Dad's Garage Theatre's evening of sketches inspired by They Might Be Giants
Fingertips
, the peppy evening of short plays at Dad's Garage Theatre's Top Shelf directed by Matt Myers, sports the subtitle
21 Short Works Inspired By Our Favorite Band
. The show's program and publicity rather coyly withhold the identity of its musical muses, perhaps for arcane legal and copyright reasons. At the risk of letting the band out of the bag, I'll identify
Fingertips
' inspiration as John Flansburgh and John Liddell, aka They Might Be Giants. ??Specifically, Dad's
Fingertips
riffs on the song of the same name, which They Might Be Giants originally recorded for its 1992 album
Apollo 18
. The original "Fingertips" consists of 21 mini-songs, most of which are under 15 seconds long. Conceived by Amber Nash, who's also part of the cast, the world premiere offers an album of short plays that correspond to "Fingertips'" component songs. ??Some of the 22 playwrights look for literal explanations of tracks such as "Aren't You the Guy Who Hit Me in the Eye?" or "Come On and Wreck My Car." The connections prove much more obscure for others. Apart from the original jumping-off point, Dad's
Fingertips
has practically nothing to do with They Might Be Giants or its childlike, post-modern pop music. Dad's
Fingertips
shares the eclecticism of the original song and the general effervescence of the band known for such quirky rave-ups as "Don't Let's Start" and "Birdhouse in Your Soul."??Speed is of the essence in
Fingertips
. The five-actor cast powers through the 21 plays, although sketches might be a more appropriate word. They shift gears from zany monologues to two-person encounters to non-narrative, Dadaist pieces like Michael Haverty's bizarre "Mysterious Whisper." Some of the plays use mundane, familiar objects to offer fresh perspectives on romance, including "Please Pass the Milk Please," which casts Rene Dellefont as a suicidal dairy product, and "The Day (That Love Came to Play)," in which Scott Warren puns on classic board games: "I had taken a Risk, but apparently had had no Clue." ??
Fingertips
is more than quick, surreal sketches of the Second City variety. Megan Gogerty offers a closely observed, nostalgia-tinted piece set at a wedding reception in an Iowa union hall, charmingly played by Erin Burnett (who was last seen in Actor's Express'
Zanna, Don't
). In Greg Allen's "Don't Try This At Home," Steve Emanuelson offers a running commentary on his own disturbingly autobiographical play about pyromania. Emanuelson's white, flashing eyes and teeth often lend themselves to crazed expressions, particularly as a stalker with a weirdly chummy relationship to his victim (Burnett). Emanuelson emerges as
Fingertips'
most memorably funny performer — no small feat, given the talents of his co-stars.??One of the more elaborate pieces, Dean Evans' "Hey Now Everybody," offers a brief, high-velocity musical set at the backstage of a beauty pageant. The title of Andy Bayaites' final piece "21 Possible Answers to the Question, 'Who's Knocking on the Wall?'" is self-explanatory and offers such rapid-fire sight gags, it's almost like looking at a flip-book. Several scenes forgo dialogue altogether. ??Vincenzo Tortorici provides a piece set in a butcher shop that features a strobe-light effect and the old-timey music of a slapstick silent film. In Becky Johnson's contribution, Nash and Emanuelson awkwardly flirt over lunch and refuse to let a biological indiscretion spoil a tender moment. John Gregorio, an uproarious Dad's Garage alum who moved to New York, stars in a droll slideshow that recounts a whimsical love triangle. ??For years, Dad's Garage Theatre staged the annual short play festival
8 ½ x 11
, which at times rigidly enforced an 11-minute time limit. Those shows tended to be uneven, and
Fingertips
suggests that the problem wasn't that the sketches were too short, but not short enough.
Fingertips
' plays offer enough variety to keep from growing repetitive, and enough brevity to keep from wearing out their welcome. Even weird or weak ideas don't have time to suck. ??Compared to several recent
8 ½ x 11
entries and the Dad's Top Shelf production
The History of Rock and Roll
,
Fingertips
shows surprisingly little interest in rock music. The actors may secretly nod to They Might Be Giants, however, whenever they put their hands inside the puppet head.
More By This Writer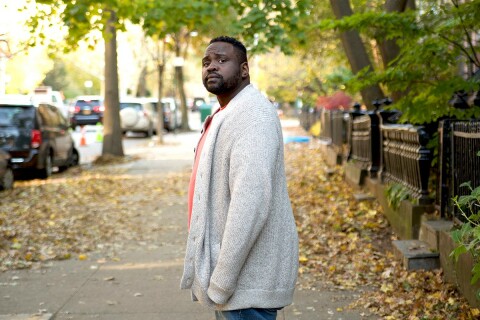 Wednesday September 2, 2020 03:17 pm EDT
What to do when the big screen is dark |
more...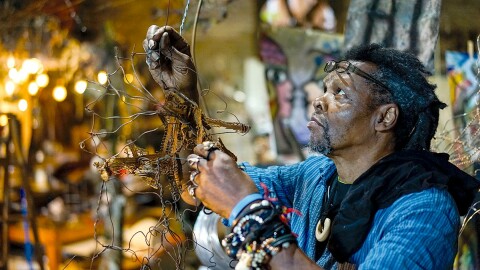 Wednesday August 5, 2020 06:41 pm EDT
Documentaries capture the costs of rebuilding |
more...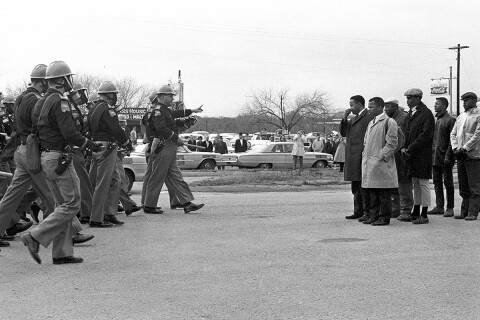 Tuesday June 30, 2020 11:52 am EDT
Celebrate July 4 with 'John Lewis: Good Trouble' and more |
more...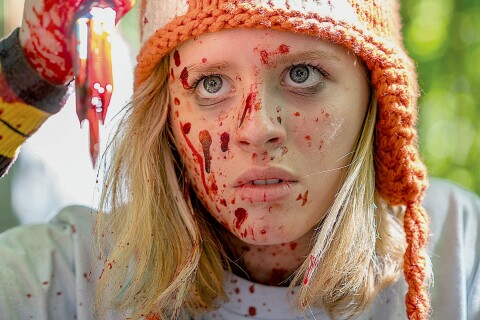 Tuesday June 2, 2020 08:00 am EDT
Lockdown invites a closer look at 'Becky,' 'Shirley,' and other VOD releases |
more...
Friday May 1, 2020 12:00 am EDT
Saving a local landmark; screening double features at home |
more...
Search for more by Curt Holman
array(4) {
  [0]=>
  int(242)
  [1]=>
  int(244)
  [2]=>
  int(633)
  [3]=>
  int(636)
}