Theater Review - Theater review: His Eye Is on the Sparrow
As long as Mitchell sings, Sparrow soars
Supposedly no two people are alike – so why do so many biographical stage plays share DNA? Practically the same genetic code underwrites shows about the lives of famous musical entertainers, especially when written for three actors or less. The signature compositions frame a series of anecdotes that begin with the subjects' humble upbringing and find a crescendo at the height of their popularity – which usually marks the intermission and anticipates an inevitable decline due to personality flaws and/or old age.
Theatre in the Square's His Eye Is on the Sparrow, a portrait of trailblazing jazz singer Ethel Waters, touches all the bases of the bioplay, from name-dropping famous fans to keeping track of significant paydays. Waters goes from a $10-a-week vaudevillian to a $1,000-a-week celebrity chanteuse, beloved by audiences of all races. Bernardine Mitchell unquestionably has the soaring vocal prowess and the stage presence for the part, but His Eye Is on the Sparrow frequently stays earthbound during its nonmusical moments.
Contemporary audiences may not recall Waters' fame or cultural contributions. The second African-American actress nominated for an Academy Award, she introduced many blues and jazz classics to the American repertoire. The first act, recounting Waters' escape from her miserable childhood in turn-of-the-century Philadelphia, emphasizes festive juke-joint songs, including "I Don't Dig You, Jack," "This Joint Is Jumpin'," and "Old Man Harlem." Mitchell sings with brassy brightness on the upbeat ragtime numbers, and draws out the last note of "Sweet Georgia BrooOOoown" like a trumpet soloist.
The second act includes a lively version of "Heat Wave," written by Irving Berlin as an affectionate satire of Josephine Baker, but primarily emphasizes romantic ballads and melancholy tunes like "Am I Blue." For the sorrowful songs, Mitchell croons more deeply, as if her heart's sunk to the bottom of a well. Sparrow hits its musical and emotional height with an epic rendition of "Stormy Weather," which evokes personal heartbreak, defiant assertiveness and, finally, an operatic expression of life's misfortunes. Nimble-fingered S. Renee Clark backs Mitchell up on keyboards.
The show's portrayal of the Jim Crow South, particularly Georgia, proves far from sweet. Waters arrives at a gig in Macon to discover a lynching victim left at the theater she's scheduled to play. In an even more harrowing episode, she suffers a car accident and must endure painful surgical procedures without anesthesia, a luxury denied African-Americans in the South.
Most plays that replicate the voice of their subjects have the tame quality of authorized biographies that gloss over the star's personality flaws. Sparrow strays from the template to dig deeply into Waters' difficulties with food, self-hatred and her own prejudices. She repeatedly (and repetitiously) identifies herself as a "bastard" child of rape, raised in a "whore's alley," and resents her half-sister's lighter complexion. (Apparently skin color provoked on-set friction between Waters and Lena Horne.) In middle age, she fills her emotional void with food, particularly "the new holy trinity: doughnut, pig's feet and apple pie," and the singer, nicknamed "Sweet Mama Stringbean" as a teenager, gains hundreds of pounds. In the song "Black and Blue," Waters wrestles with her demons and questions whether she's a racist herself before she finally finds comfort in the church.
Directed by Gary Yates, His Eye Is on the Sparrow covers a lot of emotional ground, but on the one-woman show's opening night, Mitchell still seemed to be struggling with the spoken text, in contrast to the infectious pleasure she took with the songs. In addition, the show's use of echo effects for dramatic embellishment prove obtrusive, suggesting the sound design could use a tweak.
And while Mitchell conveys a girlish innocence and transparency for Waters' youth, she seems to get stuck in that childlike mode well into the character's adulthood. Presumably, Mitchell will find a steadier footing after a few more performances, and she'll rise above the play's bouts of stormy weather.
More By This Writer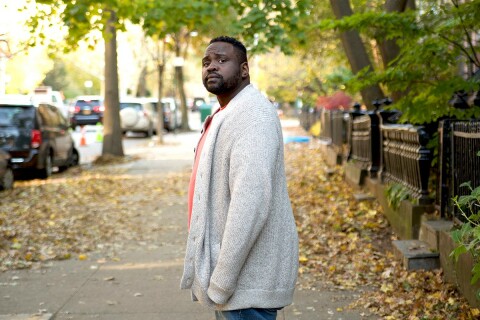 Wednesday September 2, 2020 03:17 pm EDT
What to do when the big screen is dark |
more...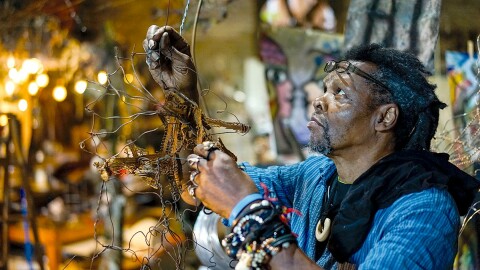 Wednesday August 5, 2020 06:41 pm EDT
Documentaries capture the costs of rebuilding |
more...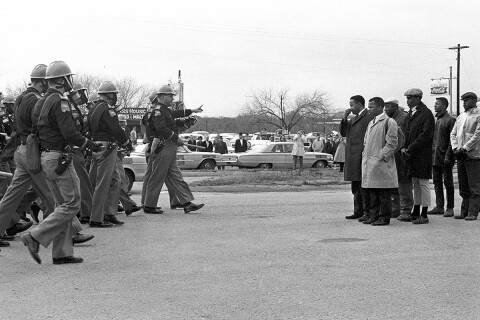 Tuesday June 30, 2020 11:52 am EDT
Celebrate July 4 with 'John Lewis: Good Trouble' and more |
more...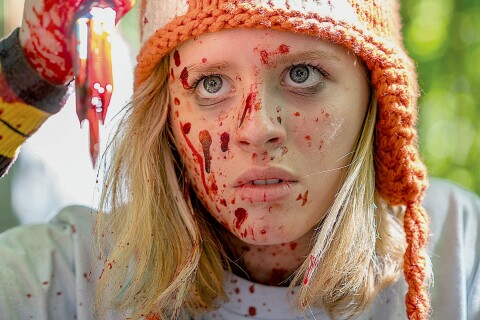 Tuesday June 2, 2020 08:00 am EDT
Lockdown invites a closer look at 'Becky,' 'Shirley,' and other VOD releases |
more...
Friday May 1, 2020 12:00 am EDT
Saving a local landmark; screening double features at home |
more...
Search for more by Curt Holman
array(4) {
  [0]=>
  int(242)
  [1]=>
  int(244)
  [2]=>
  int(633)
  [3]=>
  int(636)
}