Theater Review - MLK story sings in sprawling musical I Dream
Douglas Tappin's play encompasses the influence of the civil rights icon
Martin King Superstar could serve as an alternate title to I Dream, Douglas Tappin's musical about the life of the Rev. Martin Luther King Jr. And that's not meant as a put-down — for the most part.
Tappin's hugely ambitious world premiere follows the example of Broadway's big, rock-influenced musicals such as Jesus Christ Superstar, Evita and Les Miserables. Produced by Musical-Dramatic Arts Inc., I Dream floods the Alliance Theatre Main Stage with more than 30 performers singing 70 compositions, accompanied by a 15-piece orchestra. While a flawed work, the play goes beyond empty theatrical spectacle.
A transplanted Londoner born of Jamaican parents, Atlanta resident Tappin attempts to encompass not just the life, but also the sociological influence of the standard-bearer for the Civil Rights Movement. Following a muscular introduction about African-American oppression, "Will It Always Be This Way," I Dream begins with an extended sequence in Stockbridge, Ga., when King was 9 years old (alternately played by Niles Fitch and Kamil McFadden). As an operatic, sung-through musical, one brief number flows to the next without spoken dialogue. In the lilting "Whosoever Will," white people welcome congregants to the local church, but when young King reaches the door, they reveal their bigotry with the furious "You're Not Welcomed Here."
Tappin isn't shy about pouring on the sentiment. After a racist shopkeeper refuses to sell King's father (Eric Moore) footwear for the boy, the lad goes off by himself for the sappy solo "Magic Shoes." Avery Sunshine's scenes as King's grandmother, by contrast, exude nurturing warmth without smothering the audience.
Quentin Earl Darrington takes over as King for the following sequence involving his education in Boston, and the tunes at the local college hangout convey the liberation of escaping the Jim Crow South. Darrington's clear, ardent voice conveys King's sensitivity, but the actor nearly gets overshadowed by Ben Polite as Ralph David Abernathy. Polite's program bio says, "the American Institute of Musical Studies has hailed Mr. Polite as 'the Paul Robeson of our times.'" Audiences might scoff until they hear his thunderclap vocals and realize the comparison to Robeson isn't empty hyperbole.
As Coretta Scott King, Demetria McKinney spends a lot of the play on the margins, much as King's real wife spent most of her marriage apart from her husband. Her solo "Queen," about the loneliness of being Civil Rights Movement royalty, is one of the show's highlights, particularly with McKinney's remarkably sustained final note.
As a show about the life of possibly the 20th century's greatest English-language orator, I Dream's primary handicap is that it uses virtually none of King's signature phrases. The March on Washington isn't even dramatized. (Given the King family's protectiveness of the MLK copyright, however, it isn't really a surprise.) Perhaps King's strongest anthem, "I Am a Man," derives from an iconic placard. Melodically, the most powerful moment comes at the climactic "Some Day," which gradually hints at the music and lyrics of "We Shall Overcome" until the full-fledged song finally emerges.
The play explores the generational evolution of America's attitudes toward race in an ungainly subplot about the white, middle-class Allen family. Young Ronald was a playmate of King's in Stockbridge until Ronald's father separates the two and tries to pass along the parents' racist values. The Allen's daughter Katherine (Camilla Zaepfel) grows up to defy her parents as a 1960s-era activist. Ronald becomes a conflicted FBI agent, wracked by his guilty conscience when J. Edgar Hoover (Bill Killmeier) orders him to engineer King's downfall. With his sinister solo "I Am Law," Killmeier makes an appropriately outsized villain, comparable to the pharisees in Jesus Christ Superstar. The plot threat culminates in a peculiar sequence with Hoover confronting Ronald while visiting King in jail.
The Allens illustrate the way King's defiant, nonviolent leadership brought down racial barriers, but feel like they're a few steps removed from his personal motivations and dilemmas. In one of I Dream's most intriguing sequences, Abernathy and Hosea Williams (Desmond Sean) occupy adjoining cells following a protest, and King tries to balance the demands of Williams' militant perspective and Abernathy's greater willingness to compromise. I Dream could play to its strengths by focusing more closely on the major campaigns of the Civil Rights Movement. The attempt to contain so much of King's biography and America's history at once is too big a burden for one musical to carry.
More By This Writer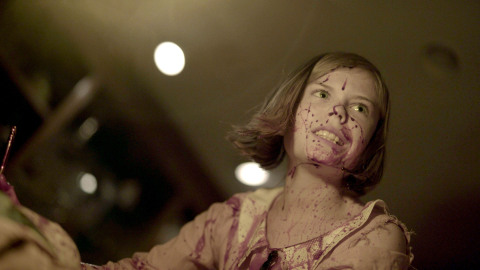 Saturday November 2, 2019 01:08 pm EDT
Indie film event unites Atlanta horror fans while HBO's locally produced series deconstructs superhero genre |
more...
Wednesday September 25, 2019 11:25 am EDT
Atlanta's 32nd annual LGBTQ event presents films with urgency |
more...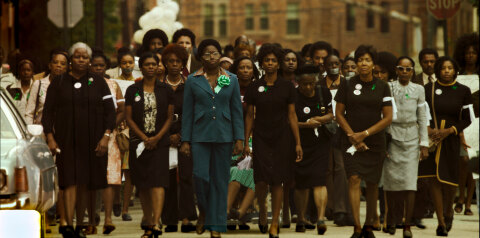 Tuesday September 3, 2019 11:46 am EDT
Revisiting The Atlanta Child Murders |
more...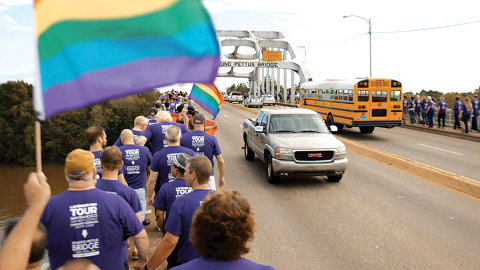 Thursday August 1, 2019 05:02 pm EDT
The season gets cool with local film productions, festivals, and more |
more...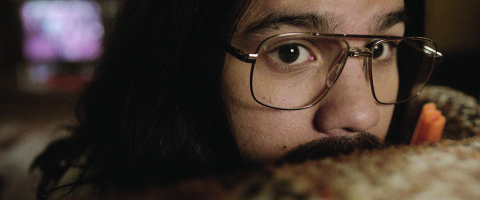 Friday July 5, 2019 01:57 pm EDT
Are we seeing a golden age of short films? |
more...
Search for more by Curt Holman