Theater Review - Georgia Shakespeare offers comic reprieve thanks to the 'Guvnors'
Aaron Munoz's performance carries exceptional production
While named for England's greatest writer, Georgia Shakespeare celebrates a different kind of British Invasion with One Man, Two Guvnors. English playwright Richard Bean adapted the script based on the classic Italian play Servant of Two Masters (last staged by Georgia Shakespeare in 2007). Bean's new script transposes the commedia dell'arte to Brighton in 1963, a setting of mod fashion, Cockney rhyming slang, and the Beatles' reign over the pop charts.
Directed by Drew Fracher, Georgia Shakespeare's One Man, Two Guvnors bridges the convoluted storyline through some masterstrokes of casting and stage conceptualization. Its approach to live music in particular gives One Man, Two Guvnors an authenticity and texture seldom seen in such old-fashioned comedies.
In one of the best comedic performances I've ever seen at the company, Aaron Muñoz plays Francis Henshaw, a gentle soul who parlays his imposing presence into work as a "minder" — sort of a bodyguard and manservant. Unable to reject any offer of work, Francis ends up as the servant to two "guvnors," whom he struggles to keep separate so he can draw two paychecks.
Ironically, Francis' masters are lovers in Brighton without each other's knowledge. Upper-class twit Stanley (a superb Joe Knezevich) fatally knifed notorious gangster Roscoe Crabbe and seeks to flee the country. Roscoe's twin sister Rachel (Ann Marie Gideon), who happens to be Stanley's fiancée, impersonates her deceased brother to run a con on shady scrap metal dealer Charlie Clench (Allan Edwards). Rachel's scheme involves being engaged to Charlie's daughter (Molly Coyne) which outrages her lover Alan (Justin Walker), a grandiloquent aspiring actor.
It seems unfair to knock Gunvors' nearly impenetrable plot. Bean's updated version includes ideas and storylines that lack payoff, particularly the many references of the late Roscoe Crabbe as being "homosexual," a detail that doesn't seem to inform Gideon's performance of Rachel as her twin.
Guvnors has more fun with the dawning sexual and creative revolutions of the 1960s, particularly when characters predict events the "future" audience will recognize. Rachel envisions a society of portable telephones with utter horror, while proto-feminist Dolly (Courtney Patterson) anticipates that England's first female prime minister will be a generous soul (in contrast to most conceptions of Margaret Thatcher).
The play's most engaging moments put the plot entirely aside to let Francis joke around on stage and show Muñoz's confidence with old-school slapstick and wordplay. At times, Muñoz quite literally plays around with the audience, enlisting volunteers for antics that can push the line between "laughing with" and "laughing at," but never seem mean-spirited.
Guvnors' most valuable players may be the Atlanta rock trio the Head, who perform a lively mini-concert before the opening curtain, playing short songs during the scene changes. All in their early 20s, the Head clearly specialize in songs of the era, including hits by the Who and the Beatles, and have the youth, costuming, and rockstar moves of the British invasion down pat.
The Head confidently play like a real band of the early 1960s, not a stage musical approximation, but their presence requires a trade-off. The transitional songs, however bright and peppy, can impede the story's momentum in what's not a short show to begin with. Should a silly farce really be almost as long as King Lear? Nevertheless, the Head contributes to a final number that brings a real sense of culmination and rock 'n' roll release to the show. The three band members, teamed with Muñoz, prove to be a real Fab Four.
More By This Writer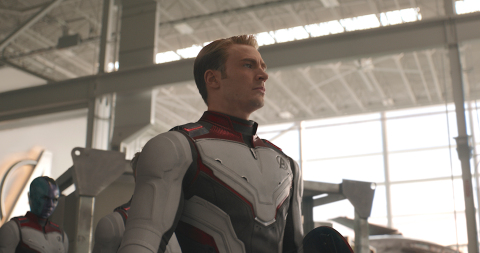 Thursday May 2, 2019 12:42 pm EDT
No spoilers, but 'Avengers' balances heavy themes with delightful twists |
more...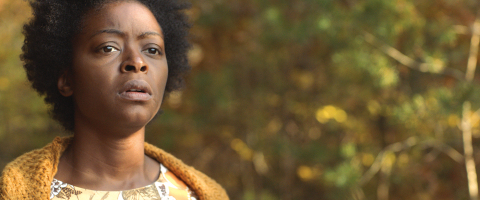 Monday April 1, 2019 02:50 pm EDT
43rd cinematic celebration screens home-grown productions |
more...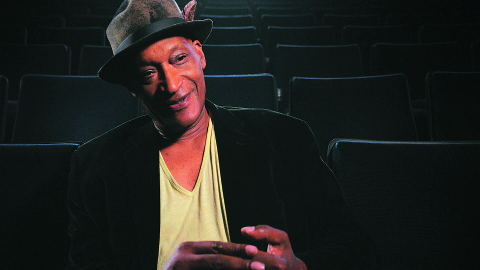 Friday March 1, 2019 01:38 pm EST
Documentary traces the evolution of African-Americans in horror cinema, from 'Blacula"' to 'Get Out' |
more...
Monday February 11, 2019 02:05 pm EST
Colorized documentary offers immersive experience of men at war |
more...
Friday February 1, 2019 12:01 am EST
The Creative Loafing Fiction Contest 2019 |
more...
Search for more by Curt Holman