Scene & Herd - The war of the festivals
Plus two Queer Eyes and a Venus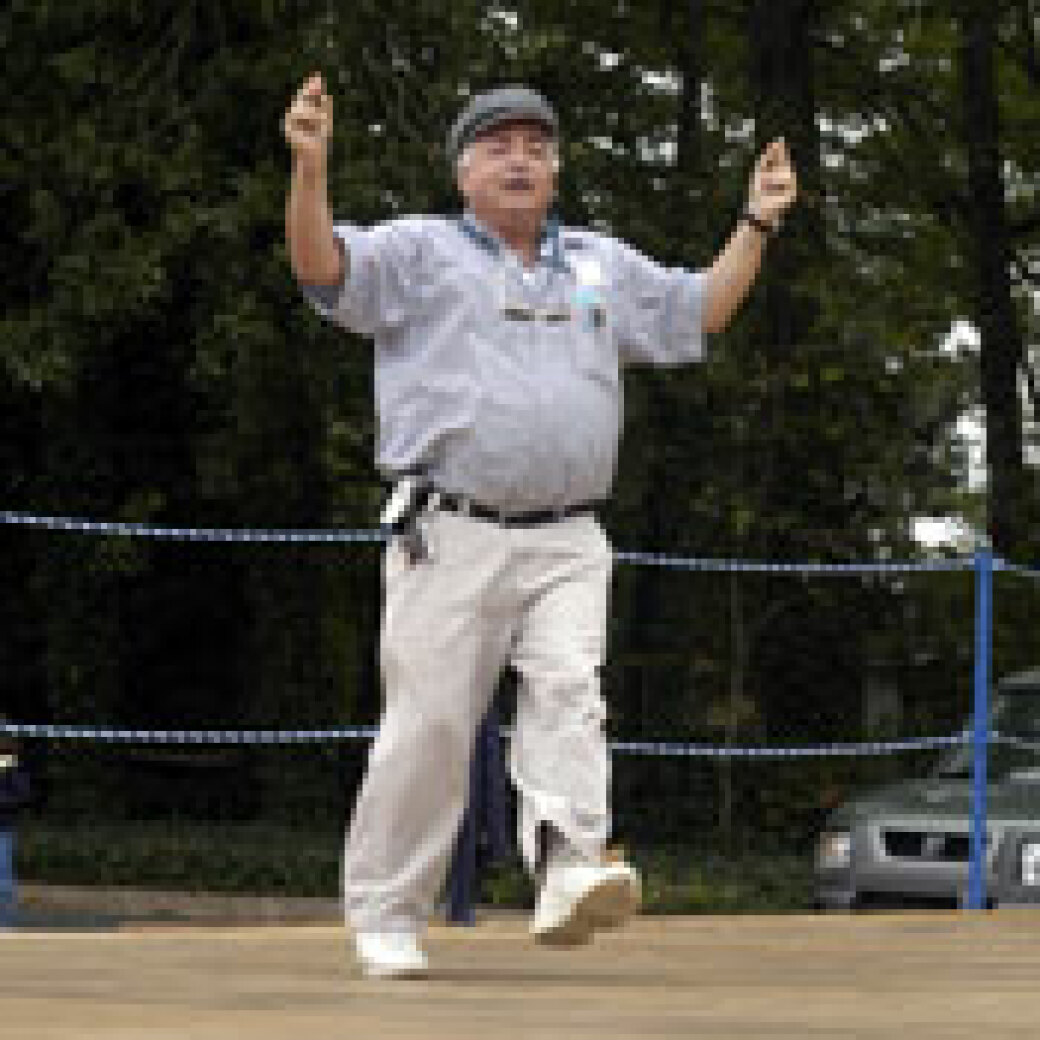 Ethiopia fought a war with Greece last weekend, only neither country realized it. Fortunately, there was little to no bloodshed. That's because the war took place in my head in the form of dueling cultural festivals: the Ethiopian Cultural and Food Festival at Renfroe Middle School in Decatur and Atlanta Greek Festival 2004 at the Greek Orthodox Cathedral of the Annunciation on Clairmont Road.
I covered the battle Saturday afternoon. That's when the Ethiopian side seemed to be at its strongest. I've already started a book about the war and I've already sent some of my people to talk to Ken Burns' people about a 12-part documentary. Until all of that's finalized though, here's an overview of some of the key battles.
Battle of the Catchphrases: The Ethiopian side's most repeated catchphrase was "13 Months of Sunshine." I thought it was just a metaphor, as in "Man, it's so sunny here, it's like there's 13 months of sunshine," until I saw an educational poster at the festival explaining that Ethiopia uses the 13-month Julian calendar.
The Greek catchphrase is the simple and all-purpose "Opa!" which if I'm not mistaken is short for Spottieottiedopaliscious. Opa! is shorter, more general, and much easier to just blurt out than "13 Months of Sunshine." Opa! You didn't have to listen carefully to hear it blurted out several times Saturday. Battle Winner: Greece.
Battle of Music and Dance: The Greeks had a live band, Nick Demos and the Greek Islanders, and teams of young dancers in traditional outfits. The kids didn't seem all that enthused when they danced, honestly, but I'm sure it made the parents and grandparents happy.
The Ethiopians once again came up short. They had music, but it was coming from a CD. A couple of people danced in traditional outfits, but it was sporadic. This battle wasn't so much Jets vs. Sharks as it was Sharks vs. Minnows. Battle Winner: Greece.
Battle of the Food: The highlight for the Greeks was definitely lamb on a spit. If you showed up at the right time, which I did, you could see the lamb carcass being mounted on the spit, a process that requires shoving the spit into the lamb's anus. "Is that what we have to look forward to when we die?" asked one bemused onlooker.
The Ethiopians had homemade platters of their cuisine. The Yekik Alitcha (a buttery yellow lentil stew) and Yemsir Wat (a spicy red lentil stew) were the finest examples of the two dishes I've ever eaten (keep in mind I eat at Ethiopian restaurants a couple of times each month). Battle Winner: Ethiopia.
Battle of the Gods: You'd think that the Greeks would have this one sewn up. They've got Orthodox Christianity, they hold their festival at a gorgeous church, and they used to have Zeus, Apollo, Aphrodite & Co. (side note: I saw a teenage girl at the festival wearing a button that read, "I'm looking for a Greek God").
The Ethiopians have a secret weapon, however, in form of their late Emperor Haile Selassie I. Born Ras Tafari, the emperor (who died in 1975) is believed by many Jamaicans to have been the living embodiment of God on Earth, hence the religion known as Rastafarianism. Among those Jamaicans was the late Bob Marley, who wrote a bucket load of songs about it. Battle Winner: Ethiopia, if only for unintentionally inspiring one of my favorite records, Marley's "Rastaman Vibration."
An eye for an eye: On Saturday night, "Queer Eye for the Straight Guy" star Carson Kressley stopped by Outwrite Bookstore & Coffeehouse in Midtown to speak and sign his book Off the Cuff: The Essential Style Guide Book for Men and the Women Who Love Them.
To a crowd so large that it even filled the sidewalk around the store, Kressley gave funny and shticky answers to questions about his life, the show and Egyptian cotton. It was more like stand-up than Q&A. In person, he's so much like he is on the show that, other than the fact that I was standing up, it was just like watching him on TV. His best line: "I'm bisexual. Buy me something and I'll get really sexual."
Ryan's Hope: Venus is a planet. Venus is a razor. Venus is a self-proclaimed "European Couples Club" in Midtown. "European Couples Club" is a polite way of saying that Venus is a sex club. Located in a non-descript industrial building around the corner from One Midtown Kitchen, Venus is a dark nightclub with a maze of rooms in which you and your mate or you and a stranger can watch or engage in sexual activity.
I went on Saturday night around 11. It was my second trip to the club. The first time I went was about a year ago. Nothing happened, so there was nothing for me to write about other than my own nervousness. This time was different. In various, very dimly lit or unlit rooms, one could see and hear people getting busy. I stood in one completely dark room for a few minutes with a couple (I think it was a couple) engaged in an activity that generated a slurping sound. Like I said, it was dark. As far as I know, they could have been eating cantaloupe.
Moving on, I found myself seated behind a couch on which two couples were engaged in small talk while a pornographic film played on a large screen. "Have you been here before?" and "Oh, yeah, we love it," were the only bits of conversation I could discern.
After they walked off, I got up and walked around some more. I saw a little more action, but mostly what I saw was people like me, i.e. curious onlookers. Wanna know what the most off-putting part of the experience was? Believe it or not, it was the hors d'oeurves table. I'm not a Clean Nazi, but the mere thought of finger food at an establishment in which the fingers and hands are so, um, busy, just seems like a bad idea. Eat before you go.