Cover Story: Curt Holman's festival favorites
Who Killed the Electric Car?, Pope Dreams, War and Truth
__WHO KILLED THE ELECTRIC CAR? 3 stars. Chris Paine's documentary chronicles the introduction — and subsequent suppression — of battery-powered, exhaust-free cars, notably General Motors' EV-1. The first half's chronological recap proves a bit shaky and, frankly, reeks of celebrity concern. That might be unavoidable given that famous actors seemed to be a disproportionate number of electric car drivers and advocates, but Martin Sheen's narration can be patronizing and obtrusive. When the film systematically goes through the "suspects" in the murder of the electric car, it makes a compelling case against short-sighted consumers, meddlesome oil interests and half-hearted auto industry planning. When GM recalls the popular EV-1s and destroys them, despite the presence of customers willing to buy them, the documentary confirms any environmentalist's worst conspiracy theories.
Sun., June 11, noon; and Wed., June 14, 9:45 p.m., at Landmark Midtown Art Cinemas.
"MEDUSA" 3 stars. Part of the "Women in Crisis" program of shorts, this 40-minute film adapts a short play of the same name by Atlanta playwright Steve Yockey. Local actress Stacy Melich essentially delivers a long monologue (frequently talking over flashbacks and encounters with other characters) that circles ever closer to the details of a personal tragedy. "Medusa" makes a fine showcase for Melich's focus and range, but feels like material that belongs on the stage. Although it ends on an affecting note, the film puts our patience to the test as we await the revelation of the big secret.
Wed., June 14, 7:15 p.m., at Cinefest.
__POPE DREAMS 3 stars. The title's lame pun turns out to be the weakest link in an otherwise likable romance that plays like a rough draft of John Cusak's Say Anything. Initially, it appears to be a lighthearted teen date movie as a smart, beautiful girl starts dating Andy (Phillip Vaden), a "loser" heavy drummer who wants to take his dying mother to the Vatican. The youthful courtship and Andy's musical career develop in unexpected ways and the film features big-hearted performances from Julie Hagerty and Stephen Tobolowsky as Andy's parents. If some aspects of the resolution feel a little too good to be true, the film's bittersweet tone avoids a conventional Hollywood happy ending.
Thurs., June 15, 7:45 p.m.; and Sat., June 17, 2 p.m., at Landmark Midtown Art Cinemas.
__WAR AND TRUTH 3 stars. Michael Samstag's slick documentary initially offers a modern history of combat journalists, from World War II reporters to the "embedded" broadcasters of the current war in Iraq. The interviewees serve as evocative storytellers and the film contains shockingly grisly images of wartime realities, from the South Pacific to Baghdad, that photographers knew would never make the evening news but still deserved public showings.
Having paid an eloquent homage to the dedication of wartime reporters, the film then tries to argue the journalistic shortcomings in reporting the Iraq War. However passionate, this side of War and Truth never presents as powerful an argument as its firsthand accounts of reporting under fire.
Fri., June 16, 4:45 p.m., at GSU Speakers Auditorium.
__THE LITTLE DEATH 2 stars. The Atlanta Film Festival draws to a close with this black-and-white film noir doodle that proves a little too enigmatic for its own good. A quiet loner (Chris Butler) moves into a run-down Los Angeles apartment seeking the legacy of his long-lost father, but becomes the prime suspect in the murder of an upstairs neighbor. Director Morgan Nichols displays an eerie, deadpan style reminiscent of David Lynch or Barton Fink-era Coen Brothers, while Oded Cross and G. Maximilian Zarou provide some colorful supporting performances. Screenwriter Laura Lee Bahr reaches beyond her grasp as an actress by trying to play, in effect, two separate roles, and The Little Death's mysteries feel too closed-off to really get under our skin.
Sat., June 17, 7 p.m., at the Rialto Center.__
__
__
__
More By This Writer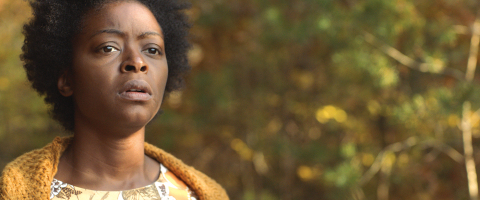 Monday April 1, 2019 02:50 pm EDT
43rd cinematic celebration screens home-grown productions |
more...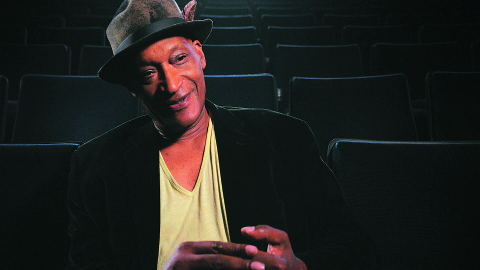 Friday March 1, 2019 01:38 pm EST
Documentary traces the evolution of African-Americans in horror cinema, from 'Blacula"' to 'Get Out' |
more...
Monday February 11, 2019 02:05 pm EST
Colorized documentary offers immersive experience of men at war |
more...
Friday February 1, 2019 12:01 am EST
The Creative Loafing Fiction Contest 2019 |
more...
Friday January 11, 2019 10:14 am EST
Satiric humor spices up portrayal of institutional corruption |
more...
Search for more by Curt Holman