Cover Story: The Full Loop: Introduce Atlanta to the Beltline — by building a bike path
Here's an idea: Why not focus first on the one thing that would be a relatively quick, relatively cheap way to improve Atlantans' commutes; that could vastly expand the city's recreation options; and that could draw developers, renters, buyers, diners and shoppers to the Beltline's footprint now as opposed to 2032? Back in the 1990s, the PATH Foundation floated the idea of building a biking and walking loop around the city — a full decade before the Beltline was envisioned as a transit loop. It's time to go back to those basics.
Sure, building the bike path would be tricky and require myriad rights-of-way and property easements purchases. One transportation insider speculated the tab could be as high as $50 million. But that's far less expensive than the Beltline's transit component — and far more feasible in the short-term. A heavily traveled bike path also will serve the invaluable purpose of familiarizing Atlantans with the Beltline's eventual transit route and attracting residents and businesses to that route before most of the rail tracks are laid. Hey, a built-in transit ridership!
Though it might not be evident from maps and artists' renderings, the Beltline — even as a bike path — is astounding in its potential to simplify and expedite the way people navigate the city. That was the most exciting revelation reached by CL staffers who spent a fair chunk of 2010 hiking the Beltline's route.
Just think: A trip from the parking lot of the Midtown Promenade on Monroe Drive (home to Trader Joe's and the Midtown Arts Cinema) to the City Hall East/Whole Foods block on Ponce de Leon Avenue is an aggravatingly congested mile by car. On the Beltline, it would be an under-a-minute bike ride.
Beltline officials say they previously considered building the bike path, but feared the project could risk losing future federal funding should bike trails ever need to be torn up to make room for the future transit line. Beltline spokesman Ethan Davidson says that's why planners have been so careful about completing necessary studies to determine where transit and trails will be built.
Those studies should be of the highest priority. Let's get them done quickly so we can pave the way for the bike path — which, in turn, will pave the way for everything else along the Beltline.
More By This Writer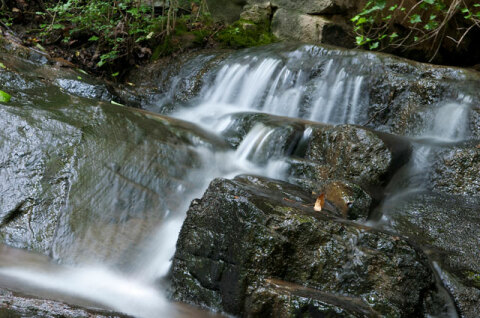 Monday October 21, 2019 03:39 pm EDT
Explore the outdoors and commune with nature without leaving town |
more...
Wednesday January 18, 2017 08:43 pm EST
Guns, health care and some good old-fashioned edumacation |
more...
Wednesday January 18, 2017 11:21 am EST
CL's news editor says farewell and thank you |
more...
Thursday January 12, 2017 06:46 pm EST
Governor taps the oldies to talk about Georgia's present and future |
more...
Tuesday January 10, 2017 05:21 pm EST
Plus, a massive redevelopment opportunity awaits in Decatur |
more...
Search for more by Thomas Wheatley