Cover Story: Northwest: Turn a giant hole in the ground into Atlanta's new waterfront

There's a reason AMC's "The Walking Dead" filmed several episodes of the zombie-apocalypse series in northwest Atlanta's now-closed Bellwood Quarry — it's really freakin' cool. Purchased by the city for $40 million in 2006 from Vulcan Materials and Fulton County, the sprawling site just a stone's throw from downtown's skyscrapers will be transformed into a 350-acre greenspace — dubbed Westside Reservoir Park — that's twice the size of Piedmont Park. What's more, the hundred-foot-deep quarry pit will be repurposed as a 45-acre drinking-water reservoir flanked on one side by a soaring granite wall.
Once complete, the project is sure to spur nearby smart-growth development and help cement the livability of the surrounding neighborhoods, where warehouses have been morphing for years into destination restaurants, galleries, lofts and boutiques. Oh, and it's worth mentioning that Westside Park would signal a major step in the Beltline's and the city's dedication to improve Atlanta's underwhelming parks system — and would serve as a major destination in the Beltline's northwest quadrant.
Davidson says the Westside Park project — which sources say could cost upward of $100 million — still awaits funding. But officials are hopeful to see work begin on the park in the next few years. The big challenge: Until transit or trails connect to the quarry, it will be accessible mostly by car.
More By This Writer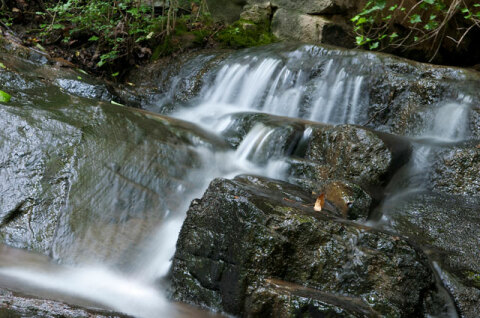 Monday October 21, 2019 03:39 pm EDT
Explore the outdoors and commune with nature without leaving town |
more...
Wednesday January 18, 2017 08:43 pm EST
Guns, health care and some good old-fashioned edumacation |
more...
Wednesday January 18, 2017 11:21 am EST
CL's news editor says farewell and thank you |
more...
Thursday January 12, 2017 06:46 pm EST
Governor taps the oldies to talk about Georgia's present and future |
more...
Tuesday January 10, 2017 05:21 pm EST
Plus, a massive redevelopment opportunity awaits in Decatur |
more...
Search for more by Thomas Wheatley