Cover Story: Southwest: Turn a 31-acre parking lot into a vibrant southside neighborhood

What the southwest quadrant of the Beltline sorely lacks is a destination that offers housing, retail and, most important, jobs. Hugging the Beltline near the beleaguered Pittsburgh neighborhood in southwest Atlanta are 31 acres of mostly vacant, fenced-off land that has the potential to do just that.
The parcel's owner, the Annie E. Casey Foundation, a nonprofit powerhouse with a mission to rebuild communities, considers the massive plot — the equivalent of 11 city blocks — "sacred ground" that could revitalize the historically overlooked part of the city. "In Atlanta, the script has been when a neighborhood has been redeveloped, the poor, working families that lived there never got to benefit from it," says Gail Hayes, the Casey Foundation's Atlanta director. "They got moved out. We want to change that script."
The foundation has spent years supporting local schools with private grants and providing job-skills training to more than 1,000 residents. So before it builds another commercial development that could sit empty, it wants to realize its overall strategy to stabilize the surrounding neighborhoods, some of which are rife with victims of mortgage fraud and littered with vacant homes.
This semester, a Georgia Tech urban design class will explore a citywide development strategy that incorporates green, light-industrial uses with residential and commercial development. Professor David Green says the Casey Foundation's property will be one of several sites the class will examine.
If successful, the project wouldn't just help rebuild Pittsburgh. It could attract new investment to nearby areas in the form of businesses and housing, which would help fuel the tax allocation district, the Beltline's main funding source. That means more cash for amenities and the project's affordable housing and economic development funding.
In the process, it would do something else that's crucial to the Beltline's — and the city's — success. It will help improve the quality of life along all segments of the Beltline — not just those north of I-20.
More By This Writer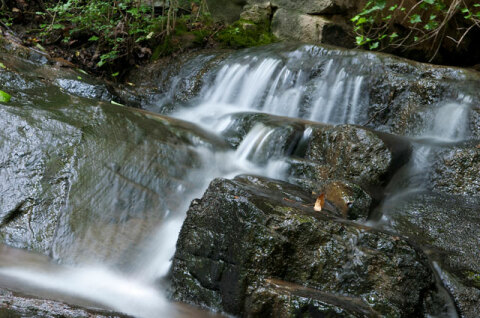 Monday October 21, 2019 03:39 pm EDT
Explore the outdoors and commune with nature without leaving town |
more...
Wednesday January 18, 2017 08:43 pm EST
Guns, health care and some good old-fashioned edumacation |
more...
Wednesday January 18, 2017 11:21 am EST
CL's news editor says farewell and thank you |
more...
Thursday January 12, 2017 06:46 pm EST
Governor taps the oldies to talk about Georgia's present and future |
more...
Tuesday January 10, 2017 05:21 pm EST
Plus, a massive redevelopment opportunity awaits in Decatur |
more...
Search for more by Thomas Wheatley