Cheap Eats - The Good Food Truck: World peace on wheels
International snacks that move beyond fusion
Somehow, inside a cramped little mobile kitchen, the flavors of India, Thailand, Mexico, Italy and the South come together in serene harmony. Stuffed inside crisp cones and smothered over hoe cakes, the offerings of the Good Food Truck defy the cliché of fusion and move beyond into something, well ... really good.
Roswell natives George Long and Jessamine Starr Long started motoring the Good Food Truck around Atlanta a year and a half ago, making it one of the first trucks here to test the waters of mobile meals. It finally seems like the food truck scene has reached the point where the conversation is shifting from the novelty of the trucks themselves to the merits of the food they serve. And the Good Food Truck successfully manages to deliver food that is indeed conversation-worthy.
The signature item from day one, the Poodle, sounds like a stoner's dream brunch come true: a French toast bun surrounds a beef hot dog and apple-maple slaw, streaked with spicy mustard and topped off with sweet maple syrup. It works, and is deeply satisfying — savory and sweet, crisp and pillowy, safe and dangerous all at the same time. Fans have been known to down seven or eight of these in one sitting, which is surely some sort of extreme-foodie-munchies record.
Much of the Good Food Truck's ever-evolving menu comes in the form of savory waffle cones. While slightly gimmicky, they do make for a street food-friendly dish to go. A recent variation filled a crunchy Parmesan-laden cone with a fresh, bright summer salad of watermelon and arugula. Other variations include an Indian-inspired curry cone with samosa potato salad and mint yogurt, a Thai sesame-ginger cone filled with green curry vegetables, and a Mexican chili-lime cone filled with spiced black beans and rice. All skirt the line of the exotic and the familiar. At $6 each, they make for a light lunch packed with flavor.
Moments of brilliance pop up here and there, like the amazing marriage of Indian chickpea curry, Southern hoe cakes, and a farm-to-table beet salad with homemade buttermilk cheese that makes up the Exotic Hoe Cake. It's a dish that makes you feel that there could indeed be more harmony in the world if we could all sit down at a communal table with food like this. OK, that's a stretch, but the vibe of the Good Food Truck is enough to turn even a jaded food truck stalker into a dreamer.
Desserts are a similar mix of globe-trotting comfort food, with rotating variations on rice crispy treats that make stops in Japan (candied ginger, sesame seeds), Mexico (chicharrónes, chili, lime), China (candied peppercorns, orange zest, cashews), and Memphis (the Elvis with peanut butter, banana and bacon). The foreign flavors are present enough to make you appreciate the intrigue, but not so strong as to overwhelm the pleasing comfort of a good ole rice crispy treat. The late-night party contingent can order up a Drunk Fat Brownie with a Southern spin of candied bacon and whiskey glaze.
The truck is just about omnipresent on the Atlanta food truck circuit — from the Howell Mill Food Park to Street Food Thursdays at the Woodruff and beyond.
More By This Writer
Monday February 19, 2018 04:59 pm EST
Gloriously anachronistic and free from all frills, Mt. Paran Country Store makes Buckhead work |
more...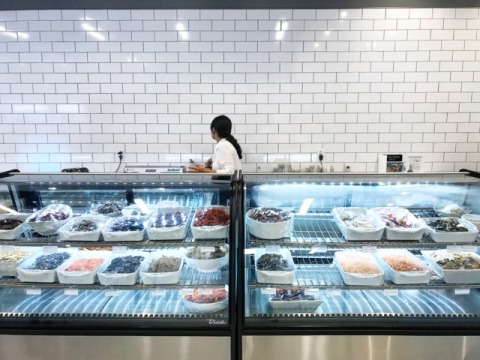 Wednesday January 3, 2018 06:00 pm EST
It's the Korean take-out shop you never knew you needed |
more...
Thursday November 30, 2017 01:54 am EST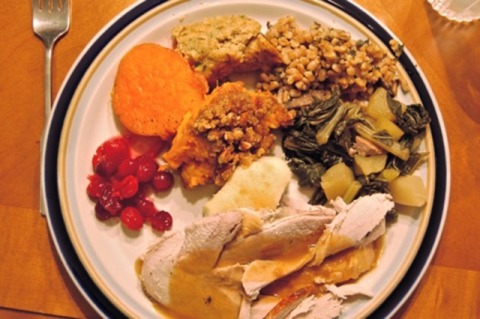 Friday November 17, 2017 06:49 pm EST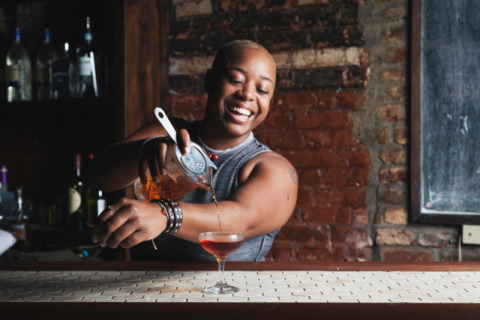 Monday November 13, 2017 06:31 pm EST
Search for more by Brad Kaplan