Cheap Eats: Bell Street Burritos
Burrito haven opens Westside location
There are many ways to measure a restaurant like Bell Street Burritos. Two of those have to do with Bell Street's self-professed reference points. You see, Bell Street is an admitted homage to another restaurant from another time, so, for many, the question becomes: Does it do its inspiration justice? On top of that, Bell Street claims to serve "Mission style burritos," so another question is: Does it get that right? Truthfully, those questions should be thrown out the window in deference to the true measure of a burrito joint: Do the burritos satisfy that deep down craving for a massive roll of hunger-dampening tummy fillers packed into a tasty tube? Fortunately, for Bell Street Burritos, the answer is a definitive, "heck yeah."
That homage business? I never ate at Bell Street's inspiration — the long-gone Tortillas on Ponce de Leon Avenue — so I'll leave that question to nostalgia-soaked folks who are inclined to analyze every bean as if it were a key line in a remake of a classic film. And the "Mission style" moniker? Dang, I can't totally ignore that one, as I spent four years living in San Francisco and have eaten hundreds of Mission burritos in my time. Let's just say that you won't find a burrito quite like Bell Street's broccoli and potato concoction, nor its pork and green chili special for that matter, anywhere in the Mission. And you won't find a menu in the Mission that is so straightforward American as to call its salsas "red sauce" and "green sauce." Just look around at Bell Street's walls covered in arcane Americana of all sorts, and you'll realize ... we're not on Mission Street anymore. And here in Atlanta, on Howell Mill Road, that feels just right.
Bell Street opened its Howell Mill location in late November, a big step up from its Sweet Auburn Curb Market lunch counter. The burritos are fairly straightforward affairs, though their point of distinction is the quality of the beans that act as the foundation for all else around them. The Bell Street way is pinto beans — no black beans, no refried — just pinto; and Bell Street does have a way with them. Thanks in part to slow cooking in a 40-gallon steam kettle, the texture of these pinto beans is that yearned-for happy medium between soft and firm. The flavor is that rich and earthy marriage of bean and spice that lets you know these are no afterthought, no simple filler. These pinto beans are the pampered star of the show. Snuggling up to the star is a pile of white rice that is approaching mushy — all the better to soak in the beans' star power. Melted Jack cheese and salsa fresca are there, but barely, off in the background like extras on the set. You choose your co-stars at the counter, with suggested pairings like chicken and broccoli, pork and green chili, or a surf and turf of steak and shrimp. Once you've chosen, everything gets wrapped up in an appropriately moist steamed flour tortilla and wrapped tightly in a shiny silver shawl of aluminum foil. As it should be. If you prefer a less steamy affair, go for the equally good and delightfully buttery grilled tortilla for an extra 50 cents.
What's most impressive about Bell Street's burritos is that they shine despite their seeming simplicity. At first, the light touch with the salsa fresca had me worried. But when you bite into the slow-roasted pork and Anaheim green chile burrito, the flavors of the tender meat, green chiles, and those pinto beans just meld together into something wonderful. No extra sauce needed. It's not quite a Mission burrito, but it's great nonetheless. Vegetarians can rejoice with the potato, broccoli, and green chile version — not quite as lovely as its pork counterpart, and in more need of makeup from some green sauce, but still a beauty to behold.
The rest of the menu has a hard time measuring up to those burritos. The tacos miss the beans; their lonesome toppings looking a bit dejected off on their own. The quesadillas are satisfactory, as are the salsas, guacamole, and the chips — super thin and crisp, like papadum by way of Mexico. A bottle of Mexican Coke or Jarritos can wash everything down, but, really, when you've got "red sauce" rather than "salsa roja," a sweet tea or a Cheerwine from the fountain seems more appropriate. And that's the great thing about Bell Street Burritos — it manages to be distinctly of the South, a good bit Mexican, and just enough San Francisco, all in the name of delivering a satisfying roll of tummy fillers packed into a tasty tube.
More By This Writer
Monday February 19, 2018 04:59 pm EST
Gloriously anachronistic and free from all frills, Mt. Paran Country Store makes Buckhead work |
more...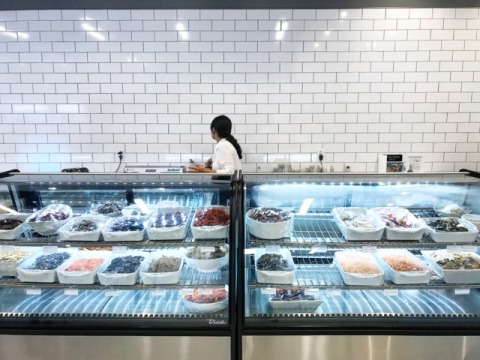 Wednesday January 3, 2018 06:00 pm EST
It's the Korean take-out shop you never knew you needed |
more...
Thursday November 30, 2017 01:54 am EST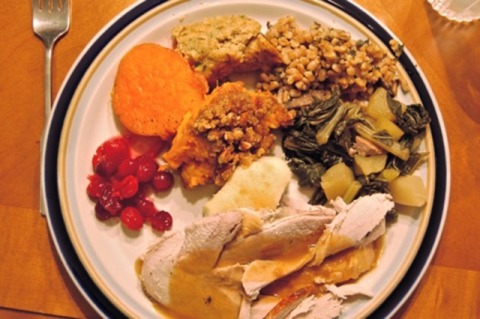 Friday November 17, 2017 06:49 pm EST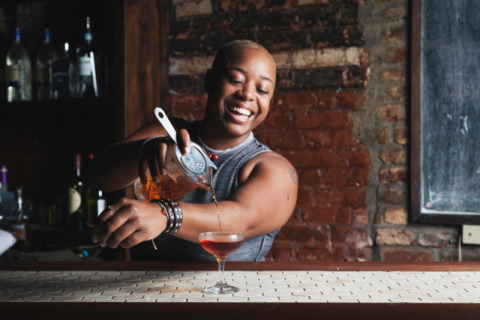 Monday November 13, 2017 06:31 pm EST
Search for more by Brad Kaplan