Cheap Eats: Havana Sandwich Shop
Atlanta's long-standing Cuban eatery returns home
A fire kicked them out, but it couldn't keep them away. Havana Sandwich Shop first started selling Cuban sandwiches at 2905 Buford Highway way back in 1976. The popular restaurant was shut down by a blaze in 2008, and it appeared the beloved Buford Highway fixture with its bright yellow exterior might never return. Owners Debbie Benedit and her son Eddie Benedit Jr. didn't dream that they might be able to rebuild in the original spot. They did, however, manage to keep Havana going — first in a short-lived location in Canton, then, since late 2009, in the Crossroads Village Shopping Center two and a half miles up Buford Highway. Last December, the Benedits heard rumors that their old location might become available (and usable) again. They were working on plans by March, and now, since July 3, Havana Sandwich Shop is back in business, right where it started at the base of Buford Highway near North Druid Hills Road. The location at 3979 Buford Highway will also remain open.
??
OLD TIMES: Any fans of the original Havana location will instantly feel at home. You might even get a bit misty eyed as you note a few things that survived the fire — the box of old Cuban cigars (don't touch!) on the counter, a houseplant that has been there since it was given to the restaurant as an opening gift in 1976 (it doesn't look a day over 20), the framed print of two nuzzling pigs (apropos since the Cuban sandwiches feature two types of pork — roasted and thinly sliced ham). More importantly, you'll see some of the same smiling faces behind the counter where you order, a little outdoor deck with tables just like they used to have, and the plentiful pickled jalapeños, mojo criollo sauce, and hot sauces to douse your food. Debbie shared, "On July 3, when we cranked up the music, turned the planchas on and I could smell the mojo, then the first person walked through the door ... a peace, a happiness came over me, and I knew we were back where Havana belongs."
??
HOT SANDWICHES: As Havana ramps up its new kitchen, the menu is slightly limited (nothing grilled or fried, so no empanadas yet) but the main attraction sandwiches ($6.75) — especially the Cubans and Medianoche — are rocking. There's a new ropa vieja sandwich, too (slow-cooked shreds of beef), that soaks nicely into the crunchy Cuban bread, rendering a delightfully mushy mess. The bread still comes from the same baker (Debbie says she's "not giving up my secret bread guy"), and the sandwiches will certainly bring back memories with the first bite. While the Cuban is the most popular, give the Medianoche a shot to see how a soft, sweet bread cradles the pork and cheese in a much more motherly manner than the crunchy Cuban ever could. If you want a more hearty meal, get the #17 combo ($7.75 for a half sandwich or $9.75 for the whole) with the same-as-ever soupy and soothing black beans and a side of yellow rice topped with mild onions in a light tomato sauce. Pile on the peppers and mojo for the full Cuban kick.
??
ISLAND DRINKS: You'll still find a fridge stocked with all manner of Caribbean sodas ($2.25): Ironbeer, Materva yerba mate soda, Inca Kola, Malta India, Jarritos. Havana also still serves its take on Cuban coffee, plus batidos, aka milk shakes ($3.25), in varieties like mango or guanabana that will put you in an island state of mind.
More By This Writer
Monday February 19, 2018 04:59 pm EST
Gloriously anachronistic and free from all frills, Mt. Paran Country Store makes Buckhead work |
more...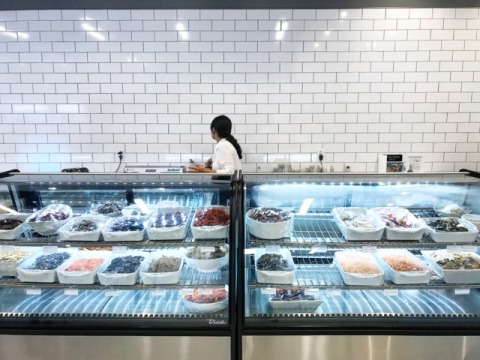 Wednesday January 3, 2018 06:00 pm EST
It's the Korean take-out shop you never knew you needed |
more...
Thursday November 30, 2017 01:54 am EST
Eduardo Porto Carreiro. It's a damn good name for a sommelier, isn't it? Exotic, complex with a touch of mystery? The man himself, like his actual title he was just promoted to beverage director for all Ford Fry Restaurants is more down to earth. After establishing a notable wine career in Los Angeles and New York, Porto Carreiro moved to Atlanta in March, along with his "very pregnant wife"... |
more...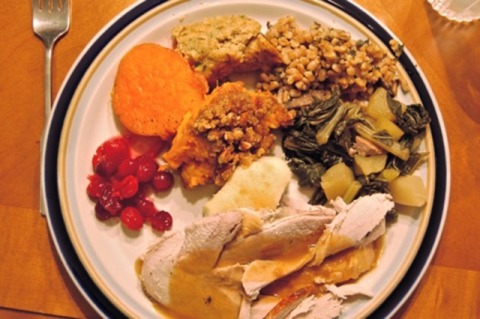 Friday November 17, 2017 06:49 pm EST
Our family Thanksgiving meal was fabulous, but it wasn't the turkey or the cranberries or the dressing that really distinguished it from other meals it was the gravy. Gravy is the glue (forgive the unappetizing term) that brings the Thanksgiving meal together. It bridges the turkey to the dressing to the cranberries to the rolls. It magically works with just about everything. I could (almost)... |
more...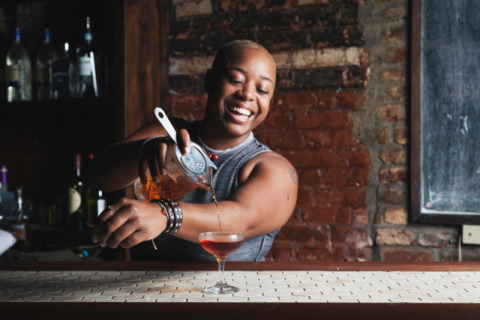 Monday November 13, 2017 06:31 pm EST
If there were an award for smiling-est bartender in town, Tiffanie Barriere, a.k.a the Drinking Coach, would surely be a finalist. Barriere may be best known for her long stint seven and a half years running the award-winning drinks program at One Flew South, the restaurant/bar that literally set the bar for airport awesomeness. But to Atlanta's tight-knit bartender community, Barriere is like... |
more...
Search for more by Brad Kaplan